CLICK to listen LIVE to 1450 WLAF CLICK to watch LIVE WLAF-TV 12
Smith Hardware OPENS at 7:30 a.m. Monday through Saturday

FINAL SCORES:

Tennessee 38 Utah State 7

Campbell 64 Lynn Camp 00

Tri-Cities Christian 28 Jellico 14
TERRY'S TIME & TEMP Line 423.566.TIME…566.8463 (a service of Terry's Pharmacy)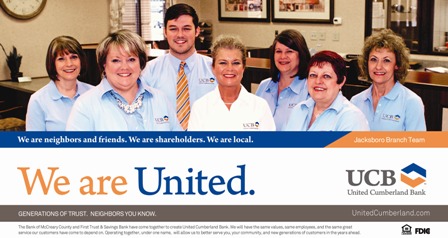 Photo from home
Korean Veteran Noah Asher and his wife Doris. WLAF's Charlotte Underwood features Asher in a story that is found further down this page. (PHOTO SUBMITTED)

Four car crash sends at least two people to the hospital
Soon after 5:00 p.m. today is when a four-vehicle collision took place in La Follette. It was in front of the Murphy's gas station on the La Follette-bound side.
(CHARLOTTE UNDERWOOD PIX - 09/02/2014 - 6:00 PM)
WLAF welcomes opposing viewpoints
Most week's Charles "Boomer" Winfrey writes his two-cents worth right here on 1450wlaf.com. His latest work brings responses from Jerry Kidd and Ed Housley. Jerry and Ed's columns are here followed by Boomer's column. Thanks for taking time to submit your thoughts, Jerry and Ed.
Why does "Boomer" Winfrey attack Republicans and always protect Democrats? Simple. He is a devout liberal socialist progressive
By Jerry Kidd - La Follette
I strongly differ with Boomer's racism theory that Tennessee became a predominantly Republican state due "the election of a black president." This is too simple and pure unadulterated bull. Boomer is also sounding too much like Oprah, Al, Jesse and the rest of the race mongers in America accusing us all of being too stupid to see the folly of Olly Obama. The sheer incompetency of our first liberal Democrat black president is the reason so many states in America has become decidedly conservative. Tennesseans are not basing their voting on "a black president" but on the open socialist progressivism of the Democrat party. The fact the Democrats voted 100% the way inept Obama ordered them to vote, was the major factor in bringing them down. How Tennesseans are voting is not because of their racism. There are racists everywhere. Even Bill Clinton told Ted Kennedy that a few years back Obama would have been serving them coffee instead of running for POTUS. You get much more racism and race baiting from the blue side of the aisle than the red. Boomer, being a loyal Democrat, would rather accuse conservative voters of racism rather than admit to his party's complete insanity. Study the Democrat leaders like Nancy Pelosi, Harry Reid, Jesse Jackson, et.al., and you can fill a whole wing at Moccasin Bend.

A conservative has never been charged with treason nor committed treason...only socialist progressive Democrats have done this.

There has not been a conservative registered Republican commit mass murder. All the latest mass murderers are liberal left wing registered Democrats.

I also take issue with Boomer's attempts to redefine great conservatives such as Stacey Campfield and Terry Frank. Senator Campfield has proposed and passed bills in Nashville that go to the core of our basic liberties and rights. The leftist media in East Tennessee despise him for his success and, like Boomer, will say anything to destroy him. They finally achieved their goal of defeating him by having Democrats cross over in the primary and getting him out of office. Not racism, not Campfield's incompetency, but the simple use of a flaw in the Tennessee primary process that permits "crossover" voting. Boomer used to work for Terry Frank's father, so there is a thankful Democrat for you.

I agree with the fact the Republicans are electing incompetents. We are working hard to find our Barack Obama. Thought we had found him in William Baird but he crashed and burned in the last election. If we cannot promote our best inept politicians to the White House the way the Democrats do, what can we say? We are trying.

Boomer discusses bad Republican judges in adjoining counties but says nothing about Democrat Shane Sexton. If Sexton is a criminal judge, the woods are full of them. A forty-five day sentence for premeditated cold blooded murder is not what I call judicial competency. Why does Boomer protect the Democrats and go after the Republicans? Unless a RINO gives Boomer a job then he gets literary protection.

If Boomer had done his research, he would have discovered we are not so dumb in Campbell County that an "IND" next to someone's name hides their party. Everyone in this county knew Elizabeth Asbury's political affiliation and they also knew Andy Tillman's. The difference in that race had absolutely nothing to do with party. The majority of Andy's contributions came from his connections to Knoxville. Like our previous county mayor, William Baird, he favored "out of towners" over locals. Even in Andy's own county his contributions came from mostly two sources, attorneys and bankers; neither of whom is that popular with the public. Asbury's contributions, excluding the one-eighth of her total that came from the Dennis Potter family, was from what I call the common people of Campbell County. She was a socialized candidate who knew how to "press the flesh." Andy was distant and lacked warmth with the voting public. Andy was a hundred times the better jurist but Elizabeth a thousand times better political animal. Boomer would never tell the truth about a Democrat or a RINO who gives him work.

Boomer mentions the demise of his former employer, William Baird, and the incumbent county clerk. There were financial irregularities in both offices. People were fed up with them.

I would like to know if Boomer is a transplanted Yankee. He knows little about Southern drinking. No well raised discriminating Southerner would ever put something as filthy as "swamp" water with good distilled bourbon. But then Boomer is referring to two Democrats so they might use dirty swamp water in their drinks not having much education and no proper upbringing.

Boomer, we true Southerners use fresh cool clean "spring" water in our bourbon.
(09/02/2014 - 4:00 PM)
Boomer plays the race card
By Ed Housley
-
Jacksboro
I encourage everyone to read Boomer Winfrey's latest column on this 1450WLAF website. Like Many other liberal observers who have no substance to present, he declares that if you oppose President Obama or if you voted for someone in past elections with an "R" in front of their name instead of a "D", then you must be a racist. Or, if you are from a southern state, you must be a racist.
Few things trouble me more than for someone like Mr. Winfrey to play the race card if someone disagrees with their ideas. In his latest column Winfrey plays the race card, which in the left's thinking should shut down all debate and appoint the race card player the winner.
Mr. Winfrey writes, "Anyone who thinks that racism in the South is a thing of the past need only compare election results in southern states including Tennessee for the past six years with results in the pre-Obama era to receive a harsh lesson in reality". Mr. Winfrey, give us some credit—does it not occur to you that the majority of Tennesseans and citizens of other southern states may have concerns about the direction of our country under the current administration that has nothing to do with racism or a "person of color" as you refer to President Obama.
We currently have a President who has been surrounded and mentored all his life by Communists and Marxists. He uses the radical tactics of Saul Alinsky to tear at the fabric of our constitution. He ignores our laws and our constitution to push his radical agenda and breaks the laws which stand in his way. He uses the powers of the IRS and Department of Justice to control and punish those who oppose him.
If Mr. Winfrey would like to find an example of racism, then he should look no further than the President who often sides with one race over another in conflicts of private citizens where race should not be considered. Or perhaps he could cite Eric Holder, the Attorney General of the United States, who also takes a racial stance in cases that he should not interject himself into.
In the recent election, I voted for people whose ideas I liked and had no clue what their party affiliation was or if they had an R or D in front of their name until I read his column. Seems Mr. Winfrey is much more preoccupied with skin color or party affiliation than the majority of southern state voters.
(09/02/2014 - 4:00 PM)
Campbell election results make strong argument for non-partisan local politics
Boomer's Corner with Charles "Boomer" Winfrey
The August elections may be past, but the fallout is still coming down from some of the results, especially in Knox and Anderson counties.
Long-time Chancery Court Judge Daryl Fansler lost out to a Republican challenger who, it turns out, only recently graduated from an unaccredited law school. The News-Sentinel and practically every lawyer in East Tennessee is up in arms over the election of Clarence "Eddie' Pridemore, complaining about the "blind partisanship" that led Knox County voters to support a supposedly unqualified candidate for an important judicial post.
Over in Clinton, Anderson County voters ousted veteran General Sessions Judge Ron Murch in favor of a Republican, Roger Miller. Miller is no newcomer to the legal profession, but it turns out he is in default on unpaid state and federal taxes, has unpaid local property taxes and owes $13,600 in past-due child support payments.
Anderson County's Donkeys asked that Miller not be certified, citing a law that says the election of a person in default to the treasury at the time of election shall be voided. The Anderson County Election Commission, like others in this state controlled by a Pachyderm majority, ignored the Democrats' complaints and certified Miller last week.
Tennessee's Democrats continue to take a beating at the polls, one of the unintended consequences of electing a person of color, and Democrat, as President of the United States. Anyone who thinks that racism in the South is a thing of the past need only compare election results in southern states including Tennessee for the past six years with results in the pre-Obama era to receive a harsh lesson in reality.
Of course, Knox County voters are an exception to this rule. If the late Osama bin Laden ran for Knox County Mayor with an (R) next to his name, he would stand a fair chance of being elected as long as his opponent had a (D) next to theirs. I offer as proof the example of Stacey Campfield, arguably the looniest in a long line of lunatics we Tennesseans have elected to represent us in Nashville.
Campfield finally was sent packing by Knox County voters – in the Republican primary. Despite Campfield's growing list of embarrassing public antics, a Democrat would never have stood a chance of defeating him in his district. It took another conservative Republican to finally rid the state of that transplanted New Yorker.
Tennessee's Democrats have nobody to blame but themselves for their current lowly state. As soon as the national Democratic Party and the news media painted Tennessee as a "red" state on the national political map, the Donkeys wrote Tennessee off.
With no national campaign money flowing into the state, Tennessee's Democrats threw up their hands and capitulated. Serious contenders for office either switched parties, gave up on politics for the foreseeable future or moved to Massachusetts.
There were so few qualified Democrats interested in running for Governor against Bill Haslam that the Donkeys nominated the first name on the primary ballot, Charlie Brown. On his twitter account, Brown thanked the Tennessee Democratic Party because "without their incompetence none of this would be possible."
Bucking this Pachyderm stampede was our very own Campbell County. Here, three Haslam appointees were defeated, with the Chancery Court position going to Elizabeth Asbury who I presume like her late father, is a longtime Democrat.
I can picture Judge Lee Asbury, sitting up on Cloud Nine next to late Chancellor Billy Joe White, also a Democrat. When the election results came in, Lee and Billy Joe, their feet resting on that old pot-bellied stove, clinked glasses of Bourbon and swamp water.
"Time to pay up on the bet," Lee says to Billy Joe. "I told you an Asbury would have your job one day."
Why did Campbell County run counter to the Republican avalanche that put unqualified judges in at least two seats? Anderson County voters re-elected a county mayor who has been a center of controversy, fighting with law directors, the sheriff and the commission, but she had an (R) next to her name. Campbell County voters turned out of office a county mayor who had served several terms in the legislature as a Republican. Why?
The reason is simple. Here in Campbell County local races are non-partisan. There are no Donkeys or Pachyderms, only independent candidates for office who must depend on their qualifications or their personal appeal to the voters to be elected. Voters are therefore faced with choosing the best person for the job, with no regard for party affiliation.
We don't always get it right, of course. The fact that four incumbent school board members, six incumbent county commissioners, an incumbent county mayor and county clerk were all defeated points to voters' desire for a "do-over" from the last election. But at least we can rest confident that voters supported the candidates that they think will do a good job, rather than candidates who belong to the "right" political party.
Campbell County makes a strong argument for doing away with partisan politics altogether in local elections. I imagine, if all of those candidates in Knox and Anderson counties had an (IND) next to their name on the ballot, results would have been remarkably different.
(08/28/2014 - 6:00 AM)
Bowman and 34 others booked through the county jail
Meade Bowman, age 26 of La Follette, is booked into the county jail for a 26th time. He and 34 others were picked up over the weekend on various charges. See all those names and charges at the arrest report link.
(09/02/2014 - 11:10 AM)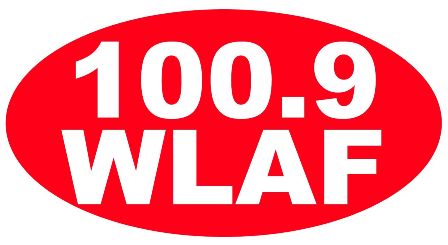 A member of the WLAF-TV family dies
Sad news travels pretty fast in a small town. And the word that Jeremy Archer died today quickly made the rounds. The popular Archer was a fixture on WLAF-TV 12 for many years. He was always on on Friday nights and most Saturdays, and it wouldn't be out of place for him to be on any other night either. Uncle Jeremy Lee, as he was known by many, was found dead at his home on Loop Road this morning. Walters Funeral Home is handling the arrangements.
(09/01/2104 - 12:30 PM)
Small Biz Incubator changes gears
The Campbell County Small Business Incubator has changed names and location! Effective Tuesday September 2, 2014, Small Business Counseling Services will be provided by and through the CAMPBELL COUNTY CHAMBER OF COMMERCE located at the Campbell County Career Center Office Building 1016 Main Street Jacksboro, TN 37757.
All present Small Business Incubator Clients and any new Small Business Organizations that seek counseling may contact John Branam at the Campbell County Chamber at 423-566-0329 (office) or 423-201-8306 (cell) with questions or to set up an appointment.
(08/29/2014)
Campbell County breaks record in VA funding for eighth year
Local veterans benefit
By Charlotte Underwood
For the eighth year in a row, Campbell County has set a record for bringing in funding for its veterans, bringing in $106 million dollars, according to the latest numbers released by the Department of Veteran Affairs.
Kevin Walden, Director of Campbell County Veteran Affairs said that out of 95 counties in the state, Campbell County comes in second in monetary benefits for its veterans.
In this photo Korean Veteran Noah Asher had been in the field for three days. He is standing in front of a camouflaged field artillery 155 gun.
"Our county continues to break records in monetary benefits for just over 3,100 of its veterans and their families," Walden said. Montgomery County where Fort Campbell is supported came in first.
With a veteran population of 3,190, the county averaged$6,382 per veteran. Last year, it was reported that Veteran Affairs sent Campbell County $5,826 per veteran population.
According to Korean Veteran Noah Asher, local vets would not get the help they need if it wasn't for Walden. "He (Walden) is one of the most outstanding men that I know; he has helped me and a lot of other people," Asher said.
Veteran Affairs reports that in addition to $20.36 million dollars sent to the Campbell County Veterans, the Veteran Affairs have spent $6.6 million dollars in medical care last year on local veterans.
Walden stated that the County's success came from "God's guidance through and the prayer hard labor of his staff of Gwen Lobertini and Tanya Davis."
Army Camp in Korea
"First, our office would like to thank the veterans and their families for entrusting us with their Veteran Affairs. We would like to thank Bob & Linda Andreas (Service Officer Emeritus) for their past labor, paving the way so that we could continue great success. We also would like to thank many leaders/supporters in our community that encourage the many Veterans' programs; your support is not in vain. I also would like to thank each of our commissioners that support the Veteran's Affairs Department & pray for their continued support," Walden said, adding that he also wanted to thank General Carl W. Stiner for his continued support and assistance in making the local VA clinic a reality.
General Stiner continues his "call to duty" and demonstrating true traits of a great leader. We are blessed to have him and his family among us in our community," Walden said.
He also wanted to recognize the "finest Honor Guards in Tennessee who do an awesome job honoring our fallen comrades and their families.
"Our Honor Guards spread a positive awareness throughout Tennessee from the Army National Guard Funeral Honors Program and they are always looking for new members." The Honor Guard participates in around 100 funerals each year in Campbell and surrounding counties.
For more information about the Honor Guards or Veteran Benefits in Campbell County, call 423-562-3531.
(09/02/2014 - 6:00 AM)
Profile of a local veteran and Honor Guard
When it comes to Veteran's Affairs funding, it can sometimes be hard to put a face to those who benefit from V.A. dollars.
According to Campbell County V.A. Director Kevin Walden, local veterans like Noah Asher are the ones who are helped by this money. Asher, who will be 81 in October is still going strong and is a very active member in the Campbell County Honor Guard, participating in about 100 funerals a year. During his lifetime, he has done a little bit of everything, including set three world records in trap shooting, a bit of drag racing here and there, as well as worked 30 years for the General Motor Company. He also built and operated a successful business in the county after retiring from GM. Before all that, he enlisted in the Army and spent 18 long months serving his country in Korea during the Korean War. Asher was in the 7th Division of the 31st Field Artillery. He arrived in Korea as a private and left the Army with the rank of Corporal 18 months later. During that time he became very familiar with the giant "155" field artillery guns.
Korean War Veteran Noah Asher is part of the Campbell County Honor Guard. The Honor Guard performs roughly 100 burials a year for veterans and service men and women in Campbell and surrounding counties.
"The bullets that flew through the air after being fired from those guns weighed a hundred pounds and the barrel would recoil 55 inches," Asher said.
The Army camp Noah Asher helped set up when he arrived in Korea.
Asher described his experience overseas as quite a culture and climate shock to a Campbell County boy. Eighteen years old when he enlisted, Asher said he did it because he wanted to do what was right and serve his country.
Noah Asker stands in front of a camouflaged field artillery during the Korean War.
"I had three uncles that were in World War II and my first cousin and Uncle Ernest Napier were already over there; it was the right thing to do," Asher said.
He described the culture shock of Korea at the time as "100 years behind America."
This is a radio bunker during the Korean War.
"It was so different over there than from here; there were rice paddies everywhere and it was so hot in the summer, it would get up to 115 degrees and down to negative 25 in the winter," Asher said. There for 18 long months, Asher saw much during his tour of duty.
This is a bunker in which Noah Asher lived during part of the war. The inscription on the back of the picture he had sent home during the war said he was "real muddy and tired as he had dug all day."
"War isn't any fun; you see a lot of things you never thought you would see and you miss home a lot - but we were all over there doing what we had to do."
(09/02/2014 - 6:00 AM - PHOTOS SUBMITTED BY NOAH ASHER)
Body found in Tackett Loop area of Campbell County
By Charlotte Underwood
A dead male was found around 10 p.m. last night in the Tackett Loop area of Campbell County, according to sheriff Robbie Goins, who identified the man as 33-year-old Ronnie Poe of Sharp's Lane in Caryville.
According to Goins, Poe's body was found "lying along a dirt trail near the railroad tracks."
Emergency personnel, sheriff's investigators and the Tennessee Bureau of Investigation were dispatched to the scene where the investigation is ongoing into the cause of death. Currently, the scene is being treated as a crime scene, "until it can be ruled out or determined otherwise," Goins said.
Poe was transported to the University of Tennessee Medical Center Forensic Medical Examiner's Office where an autopsy is currently being performed.
Goins said the sheriff's department would release more information "when it is available and when we have more to report." (08/29/2014 - 2:00 PM)
Tractor Supply moving back to LaFollette; Short-Redmond Ford expanding
By Charlotte Underwood
The LaFollette Planning Commission met last week and approved a site plan for Tractor Supply to reestablish a business in the city. Tractor Supply will be located in the old Ingles building, according to LaFollette Mayor Mike Stanfield, who said he was glad the business was moving back.
"I think it will be good for the city," Stanfield said. The business has indicated they have plans to start renovating the building almost immediately and hope to be established by December, according to Stanfield.
The planning commission also approved a plan for Short-Redmond Ford to expand its car lot and show room building. They too plan on beginning this fall.
Final business discussed at the meeting was the abandonment of a right-of-way on North Massachusetts Avenue. Apparently the property and home-owner had died and the heir sold the house only to find that part of the house and property was on city right-of-way. According to the mayor, it is about a 100 foot strip that will be abandoned as the house was built on it years and years ago. Before the right-of-way can be abandoned, the property owner has to have an official survey done as part of the process. The survey must be done by the property owner and at no cost to the city, according to Stanfield.
"We have had to do this before," Stanfield said, explaining that the abandonment still had to be approved by the city council before it would go into effect.
(09/01/2104 - 6:30 AM)
Newly elected officials sworn in at court house
By Charlotte Underwood
It was a big day for the newly-elected officials in Campbell County who were sworn into office by Criminal Court Judge Shayne Sexton Friday morning. Before Sexton could swear everyone in however, he himself had to be sworn in by a good friend of his, Court of Criminal Appeals Judge D. Kelly Thomas.
It was a packed courtroom with onlookers spilling out into the court house hallways vying for a look at the new county mayor, county commissioners, school board members and other elected officials.
"This is a day of celebration, but we can't start until my mom and my wife get here," Sexton said smiling as he looked out at the crowd.
Commissioners and school board members were sworn in collectively, while other offices such as the sheriff, the chancellor, county trustee, county clerk, general session's judge and others were sworn in individually.
All officials sworn in took effect of their office Saturday. (09/01/2014 - 7:00 AM)
Edgbert Lawrence (E.L.) Morton is sworn in as county mayor.
Four of the five constables are sworn in. Not pictured is Maynard Sweat.
Register of Deeds Dormas Miller.
Newly elected Chancellor Elizabeth Asbury.
Public Defender Leif Jeffers.
Judge Shayne Sexton swears in County Clerk Alene Baird.
Sheriff Robbie Goins.
Trustee Monty Bullock.
County Attorney Joe Coker.
Criminal Court Clerk Bobby Vann.
Sworn in here is new Sessions Judge Amanda Sammons.
Listen to Keith Hatfield`s "Show Cause"
Keith Hatfield`s Sports talk show called "Show Cause" is heard here on WLAF each Friday following Tony Basilio from 1 pm to 3 pm. Keith will break down the Vols opening football game while also interviewing new Tennessee basketball coach Donnie Tyndall in this weeks show which is archived on the WLAF Archive page and currently can be heard by clicking the player below. Hatfield who is from LaFollette is a member of and broadcasts out of the Tony Basilio Sports Network from the "Ray Mears" Studio in Knoxville.
Stretch, catch, and score by Preston Miller
Chevy Blazer - ablaze across from Charley`s Pizza (4:15 pm 08-29-2014)
Congressman and state representative hold roundtable with law enforcement
By Charlotte Underwood
Congressman Chuck Fleischmann and State Representative Dennis Powers held a round-table discussion with local law enforcement to discuss problems they face and get feedback about how they can better help them to do their jobs.
"We know a lot of the problems law enforcement face, but we want to know more and how we can help them," Powers said. Some of the problems briefly discussed by Fleischmann and Powers were the 800 illegal immigrants in the state, along with the prescription drug problem that is prevalent throughout the state.
Campbell County Sheriff's Department representative Daryl Chapman participated in Wednesday's roundtable discussion held at Roane State Community College.
Recently elected District Attorney General Jared Effler, along with law enforcement representatives from the LaFollette Police Department, the Caryville Police Department, the Campbell County Sheriff's Department, as well as the LaFollette mayor were in attendance for the meeting.
Congressman Fleischmann, who is on the Tennessee Appropriations Committee, also spoke about the importance of departments applying for grants if they had equipment or education needs. The key he said is to always apply for the grants.
"The worse thing I see is when money is out there and people don't apply for it," Fleischmann said, explaining that there was money out there for lots of things and that it was all about fitting the criteria when writing the grant. Both he and Powers encouraged police and sheriff departments to have someone on their staff that understood the ins and outs of grant writing.
"When you write these grant applications, be broad-minded about it; sometimes you can go from a homeland security perspective, other times education or equipment. The important thing is to apply," Fleischmann said.
Powers spoke about the Pseudoephedrine Bill he helped sponsor this year. Powers said while the bill is not as "strong" as he had wanted, he still hoped it would help curb the meth manufacturing problem in the state. The original bill Powers authored called for Pseudoephedrine to be available prescription only via a pharmacist. The bill that is actually going in place does not require a prescription, but instead restricts the amount of Pseudoephedrine that someone can buy to 2.8 grams. After that amount is purchased, then an individual will have to get a prescription in order to purchase more.
LaFollette Police Chief Jimmy Jeffries said he felt they were on the right track by making it prescription only and that if Tennessee would go to that like Mississippi and Oregon did, then the amount of meth labs would be greatly reduced.
Newly elected District Attorney General Jared Effler also attended the law enforcement roundtable discussion.
"In both of those states, they went from having hundreds of meth labs a year down to the teens and single digits," Jeffries said.
Powers said if the bill that was passed was not strong enough, then they would try again next year to pass a bill that would require Pseudoephedrine to be prescription only.
Death row inmates challenge bill sponsored by Powers
State Representative Dennis Powers also spoke to local law enforcement at a recent round-table meeting regarding a challenge to "the electric chair bill" he sponsored. After the bill passed, the electric chair was chosen as a back-up execution plan. According to Powers, death row inmates previously had the option to choose lethal injection or the electric chair. The last person to choose the electric chair option in Tennessee was executed in 2007.
Attorneys representing death row inmates filed a lawsuit in Nashville last week calling the electric chair an "unconstitutional torture device."
A total of eleven inmates who are scheduled for executions between October 2014 and March 2016 have added their names to the lawsuit in an effort to make sure they do not face the electric chair.
Public defender Kelley Henry filed the lawsuit on behalf of five Tennessee inmates at the Riverbend Maximum Security Institution.
"When the electric chair does what it's supposed to do, it literally cooks the internal organs," said Henry.
Daryl Holton is referenced in the lawsuit. He was the last Tennessee convict executed by electric chair in 2007.
House Republican Caucus Chair Glen Casada and 90 percent of the state legislature voted for the bill earlier this year to bring back the electric chair.
Powers said the drive behind the bill was in relation to problems with the chemical combination of drugs currently used for lethal injection in executions.
"A lot of these drugs are being tied up in litigation and many companies in the United States don't even manufacture these drugs; a lot of them come from Europe," Powers said, adding that the electric chair had never been declared unconstitutional on a state or a federal level. Powers also said that Tennessee had inmates that had been on death row for as long as 29 years.
"When someone has been on death row that long, then it is like Tennessee doesn't even capital punishment," Powers said, adding that inmates sitting on death row cost tax payers about $50,000 a year.
"That is why we initiated this legislation, we are trying to move it forward," Powers said. There are currently 78 men and one woman on death row. The new bill makes electrocution a viable option for all death row inmates, according to Powers.
He got involved sponsoring the bill after he learned about a horrific rape and murder involving a mother and her daughter in Union County in 1986. The crime was committed by a 17-year old named Ronnie Martin and Steven Michael West, who according to Powers has sat on death row for 28 years.
"These are the worst of the worst and they are just sitting on death row for decades," Powers said.
A judge will hear arguments on September 12 and will decide whether to allow the challenge to move forward.
Powers said while he expected the bill to be challenged, he is also confident the legislation will stand in court due to the vast amount of research that was done in writing the bill.
"I don't think this challenge will hinder the bill; we did a lot of research and worked with the attorney general on this and I am confident the bill will withhold any challenge," Powers said.
(08/29/2014 - 2:00 PM)
Douglas Eddie Ward owns and operates Eddie's Body Shop in La Follette. He has 39 years of experience in the body shop business
Eddie's Body Shop takes the "dent out of accident"
By Charlotte Underwood
If you have a wreck and need body work done on your vehicle, come to Eddie's Body Shop where they "take the dent out of accident." The shop is owned and operated by Douglas Eddie Ward who has an amazing 39 years experience in the body shop field. Ward initially got his training at the Campbell County Vocational School Body Shop class in 1975. It was the first year that body shop was taught at the high school as it was the first year the high school was open. Since learning the trade nearly 40 years ago, Ward has worked on a multitude of vehicles and the shop can handle all kinds of repairs from beginning to end.
Eddie's Body Shop is ASE certified.
"Most people who get in an accident just want to put it behind them as quickly as possible and that's what we do here – we handle it all and they don't have to worry about anything," Ward said.
Hours of operation are Monday through Friday from 8 a.m. to 5 p.m. For more information call 423-566-2434 or 865-389-8883.
Ward began his career at Prater Chevrolet. After starting there, he eventually took over the body shop and spent 32 years there. He has been at his current location for the past six years.
Douglas Eddie Ward got his initial body shop training at Campbell County High School back in 1975. He was one of two students to win an award that year.
Ward is a certified Collision Repair/Refinishing Technician. He is ASE certified and holds certificates from Chevrolet, General Motors and more. With all those certificates, he said he was proud of the award he got in 1976 from Campbell County High School for his performance in body shop class. Only two students were awarded plaques that year.
Ward said he got interested in working on vehicles when he was young.
"It's what I have done my whole life; it's what I know and I enjoy it."
Eddie's Body Shop is located at 1427 W. Chestnut Street in La Follette on the hill across from Dixie Concrete.
Eddie's Body Shop is located at 1427 W. Chestnut Street in La Follette. Hours of operation are Monday through Friday from 8 a.m. to 5 p.m. For more information call 423-566-2434 or 865-389-8883. (08/28/2014 - 6:00 AM)
16 seeking office in Jellico
It's a big November ticket for Jellico; not so much for Caryville and La Follette. Come November 4, Forrester Baird and Larry Meadors will challenge current Mayor Les Stiers while a bakers dozen other candidates will battle it out for six alderman seats. Three incumbents, Pam Carbaugh, Coach Alvin Evans, and Charles Vermillion have opposition from William Michael Bridges, Novella Brooks, Jamie Lawson, Charlotte Lindsay, Sarah Beth McQueen, Wanda Perkins, Gail Sharp, Ranee' Voyles, and Louise Walden.
At Caryville, three alderman seats are up. Ward 1's candidates are Jerry Chadwell facing Dwayne Gibson. Gibson was appointed to finish the term. David E. Smith is unopposed in Ward 2. Beth Lawson challenges Ward 3 incumbent Mark Stanley.
La Follette is electing two commissioners. Joe Bolinger is running for re-election. Ann Thompson, who was appointed to finish a term, is seeking a commission slot. Perennial candidate Virgil Kidwell, who is the Democratic nominee for state representative, is also running for city council. (08/28/2104 - 6:00 AM)
Sheriff and police reports
By Charlotte Underwood
La Follette woman garners 11 charges
A La Follette woman was arrested on 11 charges on Monday after officers were dispatched to I.G.A. grocery store on the report of a disturbance involving a vehicle spinning out and going into the ditch and then back onto the road again. As officers responded, they met the vehicle in question being driven by Rebecca Lynn Hoeflein, 33. According to the report, Hoeflein was driving very slow and was straddling the fog line in the slow lane. When officers activated their emergency lights, Hoeflein continued to drive on and a patrol car had to pull in front of her to get her to stop on West Central Avenue next to Dominoes. As the officer exited his car, a small child opened the passenger side door of Hoeflein's car jumped out and began crying "don't take my mommy to jail, please don't take my mommy to jail."
Rebecca Lynn Hoeflein
The child was placed in a patrol car for safety. When Hoeflein exited her vehicle, she was very unsteady on her feet and used the car for support. At one point she sat down on the ground and passed out, according to the report. When the officer woke her back up and asked her what was wrong with her, she told him she had taken her prescribed Opanas, Suboxone and Klonopin. A field sobriety test could not be given due to how severely she was intoxicated. She was also too combative for a blood-draw test as well, according to the report. When officers attempted to arrest her, she became verbally abusive and combative and eventually had to be pepper sprayed. At one point, she got one of her wrists free of the handcuffs and attempted to escape, according to the report. Through the investigation, officers also learned that Hoeflein had also assaulted a woman at I.G.A. shortly before her arrest. The victim told officers she had been driving Hoeflein home from jail when an argument started and Hoeflein grabbed her around the throat strangling her while she was driving the vehicle, causing her to run off the road. Hoeflein then jumped out of the car and grabbed the victim, threw her to the ground and took off in the car seconds before officers intercepted her. Hoeflein's child was released to another woman at the scene who knew her. Hoeflein had been in jail from being arrested the day before for criminal trespassing while intoxicated at a residence in La Follette. For her Monday arrest, she was charged with aggravated assault, reckless endangerment, escape, resisting arrest, evading arrest, driving under the influence, violation of the child restraint law, violation of the light law, violation of the Tennessee financial law, violation of the registration law and driving on a revoked license. She was transported to jail.
La Follette man arrested on drug charges
A La Follette man was arrested on drug charges on Sunday after the pill bottle he had attempted to hide fell out of a hole in his pants, according to the arrest report.
Tyler Wayne Seiber
Officers pulled Tyler Wayne Seiber, 22, over for not wearing his seatbelt and then searched him because he was "fidgeting and acting nervous". Inside the bottle was a sandwich bag containing a partial orange strip of medication. Seiber told officers the medication was Suboxone. He was charged with possession of schedule III and violation of the seat belt law and transported to jail.
La Follette man arrested for hit and run and DUI after victim identifies him from AA meetings
Shannon Allen Beaty, 43, was arrested on Saturday after he allegedly hit another vehicle on Demory Road and left the scene of the accident.
Shannon Allen Beaty
After the accident, Beaty was located at his mother's house where he was drunk and trying to get into the house. Beaty failed a field sobriety test and refused to take a breathalyzer test. He was charged with DUI, leaving the scene of an accident, violation of the financial law, driving while revoked, violation of the implied consent law and violation of the driver's license law.
Jacksboro man arrested for theft and burglary
Michael James Dabney, 25, was arrested Friday on theft and burglary charges after deputies learned he had helped to steal and sell a four-wheeler in return for drugs.
Michael James Dabney
For his efforts in loading and fencing the stolen goods, Dabney told officers he had received one and a half pills. He was charged with theft of property $1,000 to $9,999, burglary and transported to jail.(08/27/2014 - 6:00 AM - PHOTOS COURTESY OF THE CAMPBELL COUNTY SHERIFF'S DEPARTMENT)
Campbell County Highway Department commended for outstanding effort
At 5:58 p.m., July 27, 2014, one-month ago this evening, is when an EF3 tornado hit on the Campbell-Claiborne County line. Within the hour, crews from the Campbell County Highway Department were on the scene clearing roads, assisting victims, and beginning the restoration process.
Road Superintendent for Campbell County Dennis Potter tells WLAF News that he is proud of his crew and all that it did in helping Campbell Countians begin to get back on their feet.
Matson is the area coordinator for TEMA, the Tennessee Emergency Management Agency, sent this note of appreciation to Road Superintendent Dennis Potter and his staff.
Potter says his crews worked endlessly, around the clock, and that he is very proud of the letter of appreciation his department received on Tuesday from Michelle Matson. Matson is the area coordinator for TEMA, the Tennessee Emergency Management Agency. The tornado only lasted four-minutes but the latter stages of clean-up and recovery continue a month later.
(08/27/2014 - 6:00 AM)
Fight sends three to hospital
By Charlotte Underwood
A Sunday evening fight in downtown La Follette sent three men to the hospital with stab and blunt force trauma wounds, according to La Follette Police Chief Jimmy Jeffries.
It was around 7:15 when officers responded to a disturbance call at the apartments at 204 S. Tennessee Avenue across from city hall. After arriving on the scene, police found three people had been involved in a fight. Lawrence Tracy Hill and Travis Hill both had multiple stab wounds, while Michael Sloman had been struck with "some type of stick," according to Jeffries. Travis Hill was flown to the University of Tennessee, while Sloman was transported to UT via ambulance. Lawrence Tracy Hill was taken to the Tennova Medical Center in La Follette. As of 5 p.m. Monday evening, Travis Hill, who sustained a stab wound in the abdomen, was listed in fair condition, according to UT Medical Center officials. Sloman appears to have been released and is not listed at the hospital. No charges have been filed yet as the interview process has not been finished and the investigation is continuing, according to Jeffries.
(08/26/2014 - 6:00 AM)
Permanent drug drop off box installed at sheriff's department
By Charlotte Underwood
Outdated and unwanted medications have to be disposed of properly. To better serve the community, a permanent drug drop off box has been installed at the Campbell County Sheriff's Department.
Campbell County Sheriff Robbie Goins announced the establishment of the office's first ever and permanent drug and unwanted medication drop off box on Monday. The sheriff's office was able to provide the drop off box with the help of the Tennessee Department of Environment and Conservation, who delivered and set up the box, which is located in the front office lobby of the sheriff's department.
State funds and resources were acquired and used so the box could be housed in Campbell County as a permanent location drop off point.
The sheriff said he believes that the removal of unwanted, unused and expired drugs from citizen's homes, medicine cabinets and elsewhere will aid in the removal of the temptation and likelihood of teens and other adults from the possibility of stealing and other crimes, as well as, reduce the procurement of those individuals from receiving those drugs illegally.
"Of course our hope is that this will aid directly in the reduction of medication dispersal but we realize it will take time to notice the effects of our new actions," Goins said, adding that he was "proud to be able to house the first permanent Drug Drop Off Box here at the sheriff's office."
Goins also said that the box was another "resource made available to us by working with and cooperating with state agencies that provided a previously untapped service. We truly love and are excited with the aspect of it being available all week and the hours we can make it available." Goins said.
Citizens who use the drop off box are not required to provide any information and no names or questions are asked. The box is merely to provide a safe and secure location to dispose of unwanted medications.
The drug drop off box will be available to the public Monday through Friday 8 a.m. until 4:30p.m.
(08/26/2014 - 6:00 AM)
Council discussed LUB bonds, ordinance amendments and other business
By Charlotte Underwood
The La Follette City Council discussed the refinancing of old utility board bond loans, as well as an additional loan during its Monday evening workshop.
Loan refinancing, hiring a city administrator, garbage can and leash law issues and other business was discussed during the LaFollette City Council meeting on Monday evening.
La Follette Utility Board Manager Kenny Baird approached the city council about refinancing some loans and borrowing an additional $5 million for upcoming projects. The refinancing of the two loans will save around $373,000, according to Baird, who told the board that the savings would come from a decrease in interest rates. The refinance will not affect the pay-off rate, with each loan maintaining its original pay-back in 2019 and 2022. The loans originated from 2005 and 2006. The new loan will fund various projects, such as the rebuilding of the La Follette Primary station, as well as running about 13 miles of line in the Speedwell area. Upgrades to the front office and the waste water treatment plant will also be performed, according to Baird.
La Follette Utility Manager Kenny Baird discussed the refinancing of two loans with the city council on Monday evening.
Members of the council said they were supportive of the refinancing and new loan.
"We will move forward and keep making progress," Baird said. The issue was placed on the city council's agenda for next week.
Hiring an administrator came up once again, but was only discussed briefly.
Mayor Mike Stanfield said he felt the city did not need an administrator at this time and that the department heads were operating fine in that capacity.
"Bob wanted it on the agenda," Mayor Mike Stanfield said, referencing city councilman Bob Fannon, who was not present during the workshop.
Councilman Hansford Hatmaker said the city needed to have an administrator or someone appointed until the city could hire one.
"It's been almost nine months that we have been without an administrator," Hatmaker said, reiterating once again that in his opinion the city was breaking its own charter by not hiring or appointing someone.
"We have got somebody appointed, all the department heads," Stanfield replied.
Councilman Hansford Hatmaker said the city needed to hire a city administrator or appoint one until the city could hire one.
Hatmaker told the mayor and council that he had spoken to someone at the comptroller's office and that the city was breaking the law.
"I don't know what comptroller you are talking to, but I want you to give me his name and number," Stanfield said, adding that he had not been contacted by anyone from the comptroller's office. The issue will be on the agenda at next week's meeting.
An amendment to the city's ordinance pertaining to chickens was also discussed briefly. City Attorney Reid Troutman told the board that he would be working with the City Codes Enforcer Stan Foust in order to make updates. The issue had been brought to the city council multiple times over the past couple of months by city resident Jean Hopkins who said the ordinance allowed for chickens as long as a health officer inspected the chicken coup they were going to be kept in. The council voted at the last meeting to change the ordinance to make it clearer that chickens are not allowed to be kept in the city.
"The ordinance is outdated; it references a health officer and the city does not even have one of those," Troutman said, adding that he would have the new ordinance changes completed for the council to vote on at the next meeting.
Department heads also reported to the council that employee evaluations are nearly complete and when the final reports come in, they will be turned into Mayor Mike Stanfield and will be gone over later with the whole council.
The city council also discussed an infectious disease policy at the request of the city attorney.
"We don't have a formal policy for the city for the employees to handle a certain product and what we need to do in certain circumstances that could involve infectious diseases," Troutman said, explaining that the police and fire department were the only two departments that currently had a policy in place.
"This is a blanket policy. The police and fire department had policies, but we needed a policy to cover the whole city. This will be on agenda for next meeting. If department don't have one, then this policy will go into place," Troutman said.
Final business discussed at the workshop was by street department head Jim Mullens who approached the council with problems his department was having with garbage collection. Mullens said that people were not using garbage cans and that dogs were coming by and often tearing up the garbage that was left on the street in bags for collection.
"We need to do something about this because between the two it is becoming a real problem," Mullens said. The issue should be on next week's agenda.
Some good news for the city came in the form of an announcement of a park and recreation grant in the amount of $128,000. The total grant is for $256,000, but the city would have to match $128,000 with $5,000 of that allowed in in-kind services. The grant money will be used to rebuild the skate park and purchase playground equipment for local parks. The city has not yet decided how much of the grant it will match as a budget amendment will have to be made. More will be discussed at the meeting on Sept. 2 at 6 p.m. at city hall.
(08/26/2014- 6:00)
First Baptist Church of La Follette August 24, 2014, services
<>
See the Cougars August 22, 2014, win over C-Gap right here
<>
1984 CCHS Reunion Planning Committee
Pam Cooper Fekete, Lisa Smith Kelly, Billy Lovely, Darlene Henegar Collins, & Rhonda Sweat
A nice turn out at Cove Lake State park on Saturday at Cove Lake State park for the 1984 CCHS Class Reunion
Patrick Adkins, Rhonda Thompson Adkins, Missy Roesser, Rebecca Jean McNeely
School officials dispute WBIR article

By Charlotte Underwood
Campbell County School officials disputed a recent WBIR Channel 10 article that states Campbell County has four schools on the state's Focus list, meaning they are in the 10-percent of schools with the largest achievement gaps between groups of students. The schools erroneously listed on WBIR's website include Jacksboro Elementary, Jellico High School, La Follette Middle School and Valley View Elementary. The state's education website does not list any Campbell County Schools as being on the Focus list. The only
Campbell County School listed on the state's website at all is Caryville Elementary School, and it is listed positively as a Reward School in the top five percent of the state.
Campbell County Director of Schools Donnie Poston said he is unsure of where WBIR got its information and that to his knowledge; Campbell County does not have any schools this year on the Focus nor the Priority list, which is "a blessing." Poston said the only explanation he could come up with regarding the schools being mistakenly listed as Focus schools was that "perhaps WBIR used old information that is no longer current."
"The four schools listed in the article are the same four schools that were on the Safe Harbor list in 2010/2011," Poston said, explaining that during that school year those were the four schools that did not make the state required Adequate Yearly Progress (AYP). The Safe Harbor program was a way to keep a school off of the Focus or Priority list for a year. According to Poston, former school Superintendent Dr. Michael Martin put those schools on the Safe Harbor list that year, which made Campbell County seem as if it had achieved complete AYP in all of its schools when that simply was not the case. "That is the only thing I can think of why they would list those same four schools, but as far as being on the Focus or Priority list for the 2014/2015 school year, Campbell County is doing well and is not on those lists," Poston said.
(08/22/2014 - 11:30 PM)
Medicare questions? Terry's Pharmacy has the answers.
Are you new to Medicare or turning age 65? Did your insurance plan drop your doctor? Maybe you need "extra help" on prescription drug co pays? Regardless. Rissa and the folks at Terry's Pharmacy have answers for you today from 9:30 a.m. until noon at the La Follette location at Traffic Light Nine.
Justin Wilson, Rissa Pryse, Raewyn Snodderly, and Kelly Vann - Terry's team of pharmacists.
If you cannot make it to Terry's today, this service is being offered, starting today, on Mondays for the next several weeks.
(08/25/2014 - 9:00 AM)
Cougar Football is home Friday over the WLAF - B & M Tires Sports Network
"list of corporate partners grows"
There's no place like home. Your Campbell Cougars open the home schedule this Friday night in a 7:30 p.m. kick-off as Lynn Camp visits. WLAF has all the live coverage. Special thanks to all the corporate partners who make the live radio and live web telecasts possible; Eric Robbins and Robbins Guttering, former Lady Cougar Dr. Jill Cox-Browning, Community Trust Bank, B & M Tires, Charley's Pizza, Grace Rehab, Byrge Screen Printing, Terry's Pharmacy, Campbell County Heating & Air, First National Bank,
The "new look" Cougar headgear features a player's number on one side of the helmet with an outline of Campbell County on the other side with a Cougar paw inside. The helmets are white. However, when light shines on the new hats, they turn different colors mainly gray.
Cumberland Gap Medical, Farmers Insurance Agent Travis Thompson, American Cable, Peoples Bank of the South, Marathon Oil, State Farm Agent Tabatha Smith, VitalCare Medical Transportation, Powell-Clinch Utility District, Wrap It Up Construction, Lace-to-Pearls Ladies Consignment Shop, and Fazoli's. Brent Allen and the Voice of the Cougars Les Martin have the call over WLAF beginning at 7:00 p.m. Friday for Lynn Camp at Campbell.
(08/25/2014 - 5:00 AM)
WLAF's Les Martin, the Voice of the Cougars, visits with victorious Head Coach Justin Price following Campbell's season opening win at Cumberland Gap. Price, in his 4th season, is now 17 & 16 as a head coach at CCHS. The Cougars won 54 to 7.
A sweltering throng of Cougars fans cheered themselves into delirium as Campbell scored 47 points in a span of less than six-minutes on Friday night; all in the first half of the game.
Junior Jacob Bunch bags himself a running back in Campbell's 54 to 7 win over the Panthers at Cumberland Gap.
The play and picture that Cougar fans just can't see enough – Preston Miller dives for pay dirt against Cumberland Gap.
State recognizes Caryville Elementary as a Reward School
By Charlotte Underwood
Caryville Elementary School is the only school in the county this year to receive a Reward Designation, according to a list recently released by the state. The designation means Caryville is in the top 5 percent of schools in the state for performance—as measured by overall student achievement levels—and the top 5 percent for year-over-year progress—as measured by school-wide value-added data. These 10 percent of schools receive recognition for their success under the accountability system. This year's list recognized 67 schools across the state for overall academic achievement and 84 schools for overall growth. In East Tennessee, 18 schools were named Reward Schools, with Caryville garnering the designation for "progress".
Some of the teaching staff gathered together for a picture before celebrating the Reward School Designation at Caryville Elementary on Friday.
According to Assistant Principal Pam Walden, this designation is something the school is very proud of and has worked very hard to achieve. In the education business for 27 years, Walden said Caryville is among the best schools she has ever had the privilege to be a part of.
Caryville Elementary was recognized as a Reward School by the State on Thursday.
"It is truly an honor to be a part of the Caryville Staff; this is one of the hardest working staff I have ever worked with. The whole staff goes above and beyond for the kids in every way that they can," Walden said.
Assistant Principal Pam Walden cuts a Reward School celebration cake on Friday for faculty and staff at Caryville Elementary School.
Staff and faculty at other schools around the county sent email messages of congratulations to Caryville on earning the Reward School designation. These emails were read to the Caryville students during an assembly held this morning.
The Reward School designation means Caryville is in the top 5 percent for year-over-year progress—as measured by school-wide value-added data.
School Director Donnie Poston congratulated Caryville on the recognition and said he felt very blessed that no Campbell County Schools were on the priority list this year.
"Great job educators - keep up the fantastic work," Poston said.
"The kids are proud, the staff is proud; Caryville is a great place to be," Walden said.
(08/22/2014 - NOON)
Campbell County High School Volleyball
Jellico High School Volleyball (DAVID GRAHAM PIX)
Church youth group uses pink flamingos as a fundraiser
By Charlotte Underwood
If you wake up one morning and find a flock of gaudy plastic pink flamingos yard ornaments on your property, you may have been "flocked" by the Jacksboro East Baptist Church Youth Group. About ten youth group members go out in the cover of darkness and place the flamingos in people's yards, often church congregation members. Used as a fundraiser, the pink menaces come with a note saying they will be removed if the property owner ponies up some money to cover their removal. According to church youth group member Jon Terry, the fundraising idea has been a lot of fun. He got the idea from a friend and then went online to find out more about it. He then went to the youth group leader who really liked the idea as well.
The pink menaces are deployed at night and come with sort of the opposite of a ransom note as the youth group members will only remove the gaudy pink yard ornaments if the property owner pays.
"It's a lot of fun. We go out in the middle of the night and leave the flamingos in someone's yard. We leave a note that says you have been flocked," Terry said, adding that the group had even "flocked" one of its own members, which turned out to be quite funny. Terry said the youth group has raised a good bit of money with the fundraiser this summer.
East Jacksboro Baptist Church Youth Group members have been using "flocking" with flamingos to raise funds for youth group projects.
The money raised will go towards youth group activities such as camp and field trips. (08/22/2014 - 6:00 AM)
Substance abuse forum held in Campbell County
By Charlotte Underwood
Overdose is the number one cause of death in Tennessee. It used to be car accidents, but overwhelming substance abuse in young and old alike have brought about a new era of death and disease – the disease of addiction.
In an effort to improve the substance abuse epidemic, the Campbell County Health Council and multiple local agencies held a community forum yesterday to discuss the problem. The event was held at New Life Ministry in Jacksboro. Around 75 people attended the forum to "brainstorm" about ways to help solve substance abuse.
Over 70 people gathered together on Wednesday to discuss the problem of substance abuse and drug addiction in the county. The event was sponsored by the Campbell County Health Council.
A panel of substance abuse resources including the Metropolitan Drug Commission, Tennova, and Ridgeview were on site to field questions and speak about resource needs.
According to statistics from the Governor's Report, young Tennesseans are using prescription drugs at a 30-percent higher rate than the national average.
Lifeline Regional Coordinator Stan Grubb helped to initiate the forum in Campbell County by calling the health council. A recovering alcoholic who feels very passionately about his mission, Grubb works to "facilitate recovery" in a 16-county region that includes Campbell.
"I have buried five of my friends recently. This is life or death stuff we are dealing with here; it's either the abundance of life or the destruction of death," Grubb said to an attentive audience.
Lifeline Regional Coordinator Stan Grubb helped to facilitate the substance abuse forum held at New Life Ministries on Wednesday. A second meeting will be held on Oct. 15.
The sheriff's department, the county mayor's office, local churches, Helen Ross McNabb, Celebrate Recovery, AA, NA, Al-Anon/Ala-teen, Community Health of East Tennessee, CAB members, Anti-Drug Coalition, Shepherd's Home, Government offices, and other service representatives from all over the county were also in attendance.
Out of the forum, it was learned that the county needs more resources such as addition support groups and meeting places. Prevention was deemed to be perhaps the most important, with an emphasis placed on the county's youth who are very vulnerable.
In 2011, Campbell County ranked eighth highest for children removed from homes and placed in foster care, which is two times the state average. According to DCS officials, these numbers are directly linked to drug and substance abuse.
According to Interventionist Bill Lee with Cornerstone Recovery, talking about the disease is the most effective treatment.
Treatment specialists on the panels said people also need to realize that rarely does recovery happen on the first try.
"It often takes two or three or more tries; you have to keep trying again and again. You have to walk beside people and help them along – you have to speak life into people" Grubb said, adding that there was already enough shame and condemnation heaped upon the stigma of addiction.
"People need hope and encouragement; speak words of encouragement if nothing else," Grubb said.
The forum was just the beginning and a second meeting will be held October 15.
For more information about receiving help with recovery, people can call 423.562.2526.
(08/22/2014 - 6:00 AM)
La Follette will get to vote on wine in grocery stores come November
By Charlotte Underwood
Well it's official. In three months, La Follette residents will get to vote whether or not they want to allow local grocery stores to sell wine, according to election commission officials. A petition with at least 117 signatures was needed to have the question added to the local option ballot in November. According to the election commission, there were more than enough signatures turned in by the Aug. 21st deadline. Grocery chain Food City was behind the petition. The store already sells wine in its stores in Virginia and Kentucky and wants to add Tennessee to that lineup.
The petition is worded "to authorize consumption of alcohol on the premise in La Follette", because, according to Election Commission Administrator Ann Ayers-Colvin, a city has to have legalized liquor before wine can be sold in grocery stores. Caryville is currently the only municipality in the county with legalized liquor, but there are no grocery stores in Caryville.
On November 4th, a yes or no question of whether or not La Follette residents want wine to be sold in grocery stores will appear on the ballot.
(08/21/2014 - 5:30 PM)
Chamber appoints interim director
By Charlotte Underwood
Earlier today, the Campbell County Chamber of Commerce Board of Directors voted to appoint John Branam as the interim director of the chamber since current director E. L. Morton will be sworn into office as county mayor at the end of the month. Branam currently heads up the county's Small Business Incubator program and has been active in the chamber in that position. He will take over as the interim director on Sept. 1. The board of directors voted that Branam would fill the interim position for four months at which point, the position will be revisited.
"We will decide at that time what we want to do with the position," said Rhonda Longmire, who is on the board of directors.
"We wanted to appoint someone who was familiar with the board," Longmire said, adding that Branam would be working closely with chamber board president Jay Willoughby during the next four months.
"John and Jay will be working closely together to make sure things go smoothly and that the chamber maintains its continuity," Longmire said.
Morton will also remain active on the board in the capacity of county mayor, a board member position that was just added this year by former county mayor William Baird. (08/20/2014)
Wender's Furniture business feature of the week
By Charlotte Underwood
Looking for quality and customer service you can trust when you purchase your furniture, appliances and home decorations? Come to downtown La Follette and shop at Wender's Furniture, a family-owned business that has been selling quality furniture and offering good service for over 75 years. Owned and operated by Tom Robards and his son Tommy, the business has been in the family since it began by Tommy's great uncle John J. Wender.
Sofas start as low as $499. Customers can shop online at www.wenderfurniture.com.
Originally a dry goods/general store when it first opened in the 1930s, Wender's sold a little bit of everything, with the furniture located in the upstairs part of the building.
"I have had women come in here and tell me they bought everything from their wedding dresses to their first appliance from my great uncle John J.," Tommy Robards said. Tommy's grandfather Needham Robards and his uncle John J. had married sisters and after John J. opened up the business, Needham came down to help out with it, according to Tommy. Later on, Tommy's father and grandfather bought the business from John J. The business became primarily a furniture and home décor store in the early 1940s according to Tom Robards.
Personalized Norris Lake signs are available at Wender's.
Wender's has everything from A to Z, whether it's a stylish sofa for your living room, a new bed and mattress, a table and chair set for your dining room, appliances such as refrigerators, washers and dryers, patio and outdoor furniture or even game room furniture. Wender's offers a great selection of furniture and has it in stock and ready for immediate delivery. The store also has an impressive selection of styles, brands, colors and patterns to decorate your home.
Bassett dining room sets are also available at Wender's. Call 423-562-2293.
"We have quality products and a price for everybody," Tommy Robards said, explaining that sofas start as low as $499 and go up to "about as much as you wanted to put into one."
Wender's Furniture is located at 204 E. Central Avenue at redlight # 8 in La Follette.
The store also provides free delivery within a 50-mile radius of its location. This includes the setup of furniture and appliances.
Wender's also carries grandfather clocks, appliances and much more. The store offers free delivery within a 50 mile radius of its location.
In addition to all the interior furniture and décor, Wender's also offers a variety of outdoor furniture as well.
Wender's also carries a variety of beds and bedroom furniture in stock.
"A lot of people are surprised we have outdoor patio furniture and don't forget we sell the Big Green Egg grills," Tommy said.
Don't forget that Wender's is the place to go for the Big Green Egg grills.
Wender's serves east Tennessee - La Follette, Jacksboro, Caryville, Jellico and areas around Norris Lake.
With the Bassett upholstery fabric and color options, Wender's has the furniture to fit your decoration scheme.
Wender Furniture is located at 204 E. Central Avenue at red light # 8 in downtown La Follette. For more information, call 423-562-2293 or shop online at www.wenderfurniture.com.
(08/21/2014 - 6:00 AM)
La Follette's Sheets earns prestigious national award
Zach Sheets of Edward Jones recently earned the firm's coveted Zeke McIntyre Pioneer Award, which recognizes new financial advisors who achieve high levels of success early in their careers with the financial services firm. Sheets was one of only 405 of the firm's more than 13,000 financial advisors to receive the award.

Jim Weddle, the firm's managing partner, said the award is a strong indicator of a financial advisor's future success.

"We recruit and hire our financial advisors from among the best, so we expect them to do well," Weddle said. "But to achieve such success early in his career with Edward Jones is outstanding, and I commend Zach for his performance and dedication."

The award is named after Edward Jones legend Zeke McIntyre, who opened the firm's first branch office in 1957 in Mexico, Missouri.

Edward Jones, a Fortune 500 company, provides financial services for individual investors in the United States and, through its affiliate, in Canada. Every aspect of the firm's business, from the types of investment options offered to the location of branch offices, is designed to cater to individual investors in the communities in which they live and work. The firm's 13,000-plus financial advisors work directly with nearly 7 million clients to understand their personal goals -- from college savings to retirement -- and create long-term investment solutions that emphasize a well-balanced portfolio, diversified portfolio. Edward Jones embraces the importance of building long-term, face-to-face relationships with clients, helping them to understand and make sense of the investment options available today. (08/21/2014 - 6:00 AM)
La Follette Police exceed state average on closing cases
By Charlotte Underwood
Closing a case is perhaps one of the most satisfying feelings a cop can have. According to La Follette Police Chief Jimmy Jeffries, cases only get closed if officers are out doing their jobs and working hard. Once a case is closed, it gets "cleared" in Tennessee's Incident-Base Reporting System. The state has a case-closed average of 37.68, while as of July, LaFollette P.D., has an average of 45.78-percent, which according to Jeffries means the officers are going above and beyond.
"All the officers have been working really hard and we have had a lot going on," Jeffries said, explaining the department's recent involvement in multiple operations and activities. Participating in the recent Federal drug round up this summer which ended in the arrest of 59 drug dealers is just one of the many things officers have been working on.
The La Follette Police worked in conjuncture with the Campbell County Sheriff's Department, the Drug Enforcement Agency and other groups in that operation.
The La Follette Police Department also recently helped the Governor's Marijuana Eradication Task Force and the sheriff's department in the finding and destroying of over a million dollars worth of weed.
"That is drugs that will never come down off the mountain and hit our streets," Jeffries said. He is also proud of the investigative work which has closed several child abuse cases that his department had been working on.
"We have been working several child abuse cases and have had a high success rate in closing those cases, which is very important to these officers," Jeffries said, adding that he wanted the public to know that the officers are not only doing their jobs, but are going above and beyond because they care.
Jeffries said too often the only thing you hear about police departments is bad publicity or when officers mess up and that he wants the public to know that the officers at La Follette are "going above and beyond."
The tornado also brought out the best in the La Follette Police Officers who traveled up to the storm site and worked all night cutting trees and moving debris out of the road after many of them had already worked a shift. Others stayed and worked a double shift so the fresh crew could go up and help with the tornado efforts as well.
"They stay as late as it takes , they come in at 2 and 3 in the morning and stay just as late if that's what's needed to close the case and keep the public safe," Jeffries said.
(08/20/2014 - 6:00 AM)
Sheriff and police reports
By Charlotte Underwood
La Follette Police make multiple assault arrests
A Jacksboro man was arrested for assaulting another man with a baseball bat over a car deal, according to a La Follette police report. Ricky Lee Herron, 45, was arrested on Aug. 16, after officers were dispatched to a fight and disturbance on Loop Road. Once they arrived, officers found that Herron and five other men had "jumped out", with Herron holding a baseball bat to confront the 31-year-old victim about a car sale.
Ricky Lee Herron (COURTESY OF THE CAMPBELL COUNTY SHERIFF'S DEPARTMENT)
Herron then struck the victim in the back of the head with the bat as the victim and a witness attempted to leave. According to the police report, the victim then took the bat away from Herron and held him down with the bat until another man came by and broke up the fight and took the bat away and the police arrived. Herron was charged with aggravated assault and taken to the county jail.
Two other assault arrests occurred on Aug. 16, when Kelsey A. Dennis, 25, of La Follette, and Shala Denise Sanchez, 26, got into a verbal argument, which turned physical. Officers were dispatched to East Elm Street in reference to a fight.
Kelsey A. Dennis (COURTESY OF THE CAMPBELL COUNTY SHERIFF'S DEPARTMENT)
Shala Denise Sanchez (COURTESY OF THE CAMPBELL COUNTY SHERIFF'S DEPARTMENT)
Once they arrived, they found both Dennis bleeding from her nose, with several red marks and swollen areas on her face. Sanchez also had a knot on her forehead and several swollen areas as well. Both women were arrested and charged with assault. Dennis garnered the additional charge of criminal trespass as she was the one who came onto the Sanchez property, according to the police report.
In an unrelated assault case, Michael Christopher Savage, 27,of LaFollette, was also arrested for aggravated assault on Aug. 13 after he allegedly pulled out a knife and threatened another man, according to his arrest report.
Michael Christopher Savage (COURTESY OF THE CAMPBELL COUNTY SHERIFF'S DEPARTMENT)
When officers arrived, Savage admitted to pulling the knife out and threatening the victim. He was arrested and taken to jail.
Several arrested for DUI
Clarence L. Marlow, 36, was arrested in the movie theatre parking lot on DUI charges after several individuals saw him driving erratically. When officers arrived at the movies, they found Marlow sitting in a vehicle with his keys in his pocket.
Clarence Marlow (COURTESY OF THE CAMPBELL COUNTY SHERIFF'S DEPARTMENT)
He had a strong odor of alcohol about him. Marlow told officers he had been dropped off at the theatre and that he had only drunk a "fifth of Jose Cuervo Tequilla." Officers asked him to perform a field sobriety test, on which he performed poorly. Marlow was charged with DUI, violation of the financial responsibility law and driving on a suspended license. It was his fourth driving on a suspended license charge.
In an unrelated DUI arrest, a La Follette couple went to jail on Aug. 14, after driving drunk and striking a telephone poll on Lake Road. James Terry Chapman, 45, along with his wife Sandra K. Chapman, were both arrested after officer arrived on the scene of the accident and found James behind the wheel of the vehicle, which had just struck the pole.
James Terry Chapman (COURTESY OF THE CAMPBELL COUNTY SHERIFF'S DEPARTMENT)
Sandra K. Chapman (COURTESY OF THE CAMPBELL COUNTY SHERIFF'S DEPARTMENT)
When he attempted to get out of the vehicle, he was very unsteady on his feet. Deputies attempted to perform a field sobriety test, but had to stop because James Chapman kept falling on the ground. He was charged with DUI, driving on a suspended license and failure to exercise due care. His wife was also arrested as she was the registered owner of the vehicle and had a strong smell of alcohol coming from her.
(08/20/2014 - 6:00 AM)
Missing Ipad
Missing Ipad with a "pink" cover from in or around the American Cable Store (Dish Network Store) in Food City Center. Please if found (or call if you have any information) return to American Cable for a reward.
Commission approves relief for tornado victims, honors Bobby White's service
The Campbell County Commission voted Monday night to approve the local match for a $400,000 grant to provide disaster relief for residents who lost or sustained heavy damage to their homes during the tornado that struck the Speedwell community on July 27.
All twelve commissioners seconded the motion, which authorizes a joint grant application from Claiborne and Campbell counties to the Tennessee Housing Development Agency (THDA).
If approved, affected residents will be eligible to apply for up to $40,000 to repair or rebuild destroyed or damaged homes. $300,000 of the total will go to Claiborne County residents, where most of the damage was sustained, with $100,00 available to Campbell County citizens.
Each county must provide 50% in matching funds, but Mayor William Baird explained at last week's workshop that money already expended by the counties for emergency response and clean-up work will cover most if not all of the counties' matching share.
In what was for most commissioners, their final meeting before the new commission takes office, business was dispensed with quickly, consisting of approval of routine reports and minutes along with several motions involving grant applications that had to be handled immediately.
In addition to the THDA disaster grant, the commission unanimously approved a local match of $59,145 toward a $473,000 ARC grant for a digital works training facility, to be shared with Scott County. The project will be housed at the Campbell County Technology Center and the county's share will be covered by providing the facility rather than an appropriation of funds.
The only motion not receiving unanimous approval involved application for an ARC grant to pay a $161,000 fee to Norfolk-Southern Railroad for the rail spur into Oswego Industrial Park. The county will be required to provide 20% of the funding for the project and was approved 11-1, with Bob Walden voting "no."
Before adjourning, David Adkins presented a certificate of appreciation from the entire commission to Commissioner Bobby White for his sixteen years of service to the county. White announced earlier this year that he is retiring from public service and did not run for re-election.
(08/19/2014 - 6:00 AM)
Bartley, Douglas, Stanfill and Vann have court-dates reset for September

By Charlotte Underwood

Several high-profile cases scheduled for Campbell County Criminal Court this morning were reset for the end of September.

(08/18/2014 - 1:00 PM)

Bartley arraigned; court date set for September

School-shooter Kenneth S. Bartley was arraigned this morning in Campbell County Criminal Court on charges of assault on a police officer and domestic violence. His co-counsel Andrea Moore entered a plea of not guilty on her client's behalf as Bartley stood shackled at the hands and feet. His court date was re-set for Sept. 29th at his attorney's request.
Kenneth S. Bartley appeared in criminal court this morning, along with one of his lawyers Andrea Moore for his arraignment on charges of domestic violence and assault on a police officer. Bartley had his court date re-set for Sept. 29.

Bartley was indicted earlier in the month by a grand jury for assault charges that occurred in two separate incidences in June and July. Bartley, 22, was indicted on two counts of assault on a police officer from the most recent incident which occurred in July. He was also indicted for domestic assault, resisting arrest and escape from the earlier June 21st incident. The first set of charges stems from an incident, which occurred at his father Kenny's home on Imperial Heights in La Follette where deputies responded around 10:00 p.m. on June 21st on the report of a domestic violence call. Bartley is charged with domestic assault, resisting arrest, and escape, which is a felony charge. According to the arrest report, Bartley was intoxicated and uncooperative, having to eventually be "tased" in order to be taken into custody.

Bartley garnered the second set of charges on July 10 after deputies once again had to be called to his father's home in La Follette after he violated his probation by drinking alcohol. While deputies were at the residence, Bartley allegedly fought with the officers before being arrested. Bartley has been in the county jail held without bond since the July 10 incident. If convicted of the crimes, Bartley could face up to 11 months and 29 days in prison, according to officials.

In February, Bartley was found guilty in February of reckless homicide in the 2005 shooting death of Campbell County High School Assistant Principal Ken Bruce.

He was not, however, found guilty of attempted first degree murders in the shootings of Principal Gary Seale and Assistant Principal Jim Pierce and was set free on February 28.

(08/18/2014 - 1:00 PM)

Accused Big O's robber court date set for September

The man accused of robbing Big O's at gunpoint on January 2, was scheduled to appear in Campbell County Criminal Court at 8:30 this morning, but was not present. Instead, Daniel Stanfill's lawyer requested a new court date be set for Sept. 29, which the state agreed to.

A grand jury indicted 32-year-old Stanfill for the crime on March 14. He appeared with his lawyer Robert Jolly in court for his arraignment and pleaded not guilty to the crime in April. The case has been set for plea or status to move forward with a trial date.

Stanfill also has a lawsuit filed against Campbell County, Sheriff Robbie Goins, and several members of his department. The lawsuit is asking for 1.5 million dollars.

Stanfill remains free on a 75-thousand dollar bond.

(08/18/2014 - 1:00 PM)

Jellico's former city recorder has court date re-set

The former Jellico city recorder accused of stealing over $60,000 had her court date re-set for Sept. 29th in criminal court this morning at the request of her attorney Mike Hatmaker.

Linda Douglas, 65, is charged with theft and official misconduct in connection with the misappropriation of nearly $100,000 t from the city of Jellico, according to the Tennessee Comptroller's Office. Douglas did not put in an appearance in court today.

Douglas was indicted several months ago by a Campbell County Grand Jury for theft over $60,000 and three counts of official misconduct. Douglas is expected to either plea or have a trial court date set in September, according to courthouse officials.

TBI Special Agents began investigating Douglas in December 2012, following an audit by the Tennessee Comptroller of the Treasury.

During the investigation, TBI Agents developed information that Douglas, while working as Jellico City Recorder, took around $73,000 from the police department drug fund and other city funds.

(08/18/2014 - 1:00 PM)

Former teacher indicted for inappropriate conduct has court date re-set

Former Campbell County teacher Lonnie Vann, 43, appeared in criminal court this morning and had his court date re-set for Sept. 29 in Shayne Sexton's Criminal Court.

In July, Vann was indicted by a grand jury for inappropriate conduct with a student after he was charged with solicitation of a minor, sexual battery by an authority figure, tampering with evidence and assault.
Lonnie Vann also had his court date reset for Sept. 29. Vann is accused of inappropriate conduct with a student. Vann's attorney Mike Hatmaker looks on.
Vann taught at La Follette Middle School and was placed on suspension without pay in October 2013 after allegations of the inappropriate conduct came to light.
In November, the case was handed over to the District Attorney General and the Tennessee Bureau of Investigation. According to the TBI, on Oct. 22, Vann took a 13-year-old student off school property to Coolidge First Baptist Church. While in the building, Vann allegedly hugged the female student and tried to kiss her, both without consent.
Vann also allegedly tampered with evidence by altering images on a recording device at the church. Vann turned himself into the Campbell County Sheriff. He was later released on $10,000 bond. (08/18/2014 - 1:00 PM)
Former Jellico teacher accused of murder has court date re-set for September
The Jellico High School teacher who shot and killed her fiancé had her court date re-set for status on Sept. 29. Lisa Elliott, 47, of Elk Valley, was arrested after the fatal shooting of her 53-year-old fiancé Larry David Champlin on Feb. 2. The trial was supposed to begin on Aug. 22, but the state filed a motion for continuance in court this morning, due to the toxicology results and firearms tests not being back yet from the Tennessee Bureau of Investigation.
Elliott was charged after a grand jury handed down a second-degree murder indictment against her on March 14. She is represented by Mike Hatmaker.
Arrested and originally held in lieu of a $150,000 bond, Elliott's bond was reduced to a $100,000 secured bond, and she was released on February 7. If convicted of second-degree murder, Elliott could face prison time of 15 to 20 years. (08/18/2014 - 1:00 PM)
Man accused of beating his mother to death has court date set
By Charlotte Underwood
Over four years after he allegedly beat his mother to death, James Richard Marlow Jr., appeared in Campbell County Criminal Court this morning and had a trial date set for April 13, 2015. Since the crime occurred in 2010, Marlow has been in a mental health status check.
James Richard Marlow, Jr.
He is charged with first degree murder of his mother Gloria Sue Marlow, who died from blunt force trauma in June of 2010, according to court documents. Richard Marlow Sr., came home and found his wife had been beaten to death with a baseball bat. She had allegedly called her husband earlier in the evening and told him James Richard Marlow Jr., had been acting violent and that she had locked herself in a bedroom.
Marlow Jr., was arrested at his home on Lynch Hollow Road, next to the murder scene at his parents' home.
According to statements from the family at the time of his arrest, James Richard Marlow suffered from bipolar and that he had been arrested and treated at mental hospitals in the past.
According to Assistant Attorney Scarlett Ellis, Marlow Jr., has been undergoing various mental evaluations over the past four years to determine if he is competent to stand trial. According to Ellis, the state's mental health expert has determined Marlow to be sane enough to stand trial, while the defense disagrees.
Attorney Dale Potter said their mental health expert had declared Marlow insane and that he was not competent to stand trial. He also said there was one more mental expert the defense wanted to consult. (08/18/2014 - 1:00 PM)
Precinct-by-precinct. District-by-district. WLAF has all the final numbers.
You asked. WLAF delivered. WLAF's Coach Vic King has taken all 184 pages of the election numbers and posted them right here. Just CLICK. (08/12/2014 - 8:00 PM)
Post-election doldrums: commission has light agenda, school board fails to meet
Correction to this story: Rusty Orick "did" attend the 2 1/2 hour workshop
County government for the most part took the week off in the wake of last Thursday's elections. The Campbell County Board of Education convened Tuesday night but only four board members attended. Lacking a quorum to conduct business, Chairman Rector Miller invited members Sarge Collins and Johnny Byrge and outgoing board member Johnny Creekmore to say a few words.
Miller then expressed his own emotions about his four years on the board, telling the incoming board that he had intended to support Director Donnie Poston and fight for teachers' raises if he had been re-elected and urging the new board to do so as well.
Josh Parker, who did not run for another term, Homer Rutherford, who is suffering health problems, defeated board members Scott Hill and Eugene Lawson along with school board holdovers Mike Orick and Danny Wilson were all absent from the meeting.
The new board members, however, were well represented. Attending the abbreviated meeting were Sharon Mills Ridenour, Faye Heatherly, Clint Bane and Crystal Creekmore. All four, along with Wallace Goins, will be sworn in officially in time to assure that the board can resume conducting business in September.
On Monday night, the county commission was more successful in gathering enough members to conduct business at their workshop and a special called meeting. Only Wendell Bailey and (Rusty Orick did attend the meeting) missed the brief workshop where Mayor William Baird mentioned several items that will be on next week's agenda.
Those subjects include approval of a grant application in partnership with Claiborne County to seek $400,000 in rehabilitation funds from THDA to aid residents who lost homes in the recent Speedwell tornado. The counties' matching contributions will all be covered by in-kind expenditures including clean-up and recovery work that has already been carried out, Baird told commissioners.
The commission will also be asked to approve a contract with Med Trans that will insure that the Campbell County Ambulance Service will be reimbursed for all services provided to UT Lifestar, even if no ground transportation is involved. The contract was unanimously approved by the EMS Committee before the workshop convened.
The special called meeting had one purpose, to vote on the final contract with Med Trans for lease of space at the Campbell County Airport for a permanent hangar and helipad for the Lifestar regional base, which will be relocated to Campbell County. The commission voted unanimously to approve the contract.
(08/13/2014 - 6:00 AM)
Record day for WLAF
WLAF radio, television, and dot com enjoyed its most listened-to, watched, and visited day in the 61-year history of the station on Thursday. More than 20,000 of you either visited www.1450wlaf.com, listened to WLAF AM and FM, or watched WLAF-TV 12. And we thank you! (08/08/2014 - 3:00 AM)
Election results bring change
By Charlotte Underwood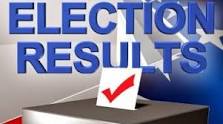 Campbell County has a new mayor. E.L. Morton won in a run-away race for the county mayor's office, easily outstripping incumbent William Baird and other candidates. Morton received 4,022 votes, while Jack Lynch came in second with 2,346 and Baird came in third with 2,186. Fred Cole garnered 748 while Marvin Rutherford finished with 194.

Morton, members of his family, friends and old school mates gathered at the Holiday Inn Express to celebrate the big win before heading down to WLAF to give a big thanks to all his supporters.

Morton said he was overwhelmed with the outpouring of support. "Tonight's a blessing and an affirmation. I feared letting people down and not being able to deliver, but the people supporting our campaign came through and didn't let that happen. I am really proud to represent the people that voted for us and look forward to being the mayor of Campbell County for everyone. Morton said he had prayed long and hard about running for office.

"I prayed not to do it, but I got a different answer and win lose or draw, I was responsible for doing that much at least. I am relieved it's over, but I look forward to building the community we want in the future. We deserve only what we earn, but I believe the people of Campbell County are willing to work hard to earn it," Morton said.

Morton said he looked forward to going to work for the people of the county.

Incumbent Sheriff Robbie Goins is going to enjoy another four years in office as he swept the polls against Gary Perkins and Pete Hatfield. Votes for Goins totaled an amazing 6,986 while Perkins had 1,752 and Hatfield finished with 882.

Goins said he was honored to receive the vote of confidence from the people of the county. "I am so thankful to the voters; I think the people liked what we have been doing for the past four years and they showed that in support at the polls," Goins said, adding that while he had felt good about the turnout, he did not know how overwhelming the support would be.

"Everyone has been so positive these past four years about what we have been doing; we are all excited to get back to work for another four years," Goins said, adding that he was "thankful and blessed."
Amanda Sammons ousted incumbent Joe Ayers for Sessions Court Judge in a fairly close race with a total of 3,698 votes. Ayers received 3,296. Challenger Kathy Parrott had a showing of 2,495 votes.

Sammons said she felt excited and was still in shock over winning. She said she wanted to thank the voters who put her in office. "Thank you so much for entrusting me with your vote and your support," Sammons said, adding that she looked forward to taking office and getting started.

In Campbell County, Jared Effler is receiving more votes for the district attorney general's office with 4,189 votes over Lori Phillips-Jones who had 3,992. Effler was declared the winner not long before midnight Thursday.

In Campbell County, Leif Jeffers received 4,552 for the public defender's office while Mark Eric Blakely garnered 3,612. Jeffers also won the other counties in the district to become the new public defender.

In the Chancellor race, Elizabeth Asbury won with 6,743 votes to Andy Tillman's 2,507 here and was victorious overall to earn the right to be the next chanellor. Dormas Miller won the Register of Deeds office with 5,288, while Beverly Hall had 2,782 and Danny E. Wilson had 297.1

The new county clerk is Alene Baird with 3,262. Lynn Letner received 703, while Todd Nance had 2,948 and incumbent Debbie Wilson had 2,721.

First District County commissioners are N. Marie Ayers who received 677, while Whit Goins received 721 and Robert Higginbotham received 675.

Second District County commissioners are Dewayne "Mailman" Kitts with 1,039, Cliff Kohlymeyer with 641 and Lonnie Weldon with 696.

Kitts said he wanted to thank the voters for everything.

"Well it's an honor to win; I want to thank the voters. The people in the district really showed me their support," Kitts said, saying he sensed the people in his district wanted a change.

"I made a lot of friends in the second district; really honored and thankful for everyone who voted. I am going to be a committed commissioner and do what I can for the people," Kitts said, adding that he never thought he would be doing this.

"I want to make a positive influence on the community and I invite the public to come and sit down with me if they need to talk," Kitts said.

County commission third district winners are Cliff Jennings with 627, Rusty Orick with 786 and Scott Stanfield with 886.

Fourth district county commissioners for the fourth district are Charles Goat Baird with 1,028, Johnny Coach Bruce with 1,098 and Sue Nance with 1,075,

County commission fifth district representatives are Forster Baird with 709, Ralph Davis with 840 and Carl B. Douglas with 714.

School board first district member is Wallace Goins with 1,289 against Rector Miller's 666.

Second district school board saw Sharon Ridenour win with 815 against Randy Comer's 764.

Third district school board member is Faye Heatherly who won a close race with 797 votes against Scott Hill's 774 and Virgil Kidwell's 185.

In the school board district four, Clint Bane won with 748 against Tim Woods with 526 and Eugene Lawson's 682.

School Board District five saw Crystal Creekmore winning with 586 while Elsie Bates Crawford garnered 505, Johnny Creekmore had 402 and Ned Smiddy received 346.

Congress third district sees Weston Wamp beat Chuck Fleischmann in the third district congressman race with 2464 against Wamp's 2357 in Campbell County. Fleischmann was eventually able to win and keep his seat in Congress. (08/08/2014 - 2:30 AM)

Finals '14 – The 2014 Election Returns from WLAF is presented by:

Attorney Greg Leach of Sexton, Sexton, & Leach Attorneys 423.569.8341

Ron's Golf Carts & La Follette Indoor Flea Market - behind Long John Silvers

American Cable in the Woodson Mall-Food City Center is your home for DISH

Since 1961, Litho-Craft Printing & Office Supplies on West Beech Street

Zach Sheets with Edward Jones Investments 423.566.4010

First National Bank 423.566.1624 - next to Subway on the four-lane

Terry's Pharmacy of La Follette & Jacksboro - walk-in, drive-up, or we'll deliver

Beacon Finance "where pigs fly" on North Tennessee Avenue

State Farm Agent Tabatha Smith in the Fleet Building in La Follette

Attorney David H. Dunaway 423.562.7085

Holston Gases - Jacksboro - 423.562.7596

The Gray Insurance Agency where "Nationwide is on your side"

Community Trust Bank, building communities built on trust

David Bales Buick GMC - locally owned & operated by the same family since 1966

Wender Furniture Company in La Follette is home of the Big Green Egg

Since 1933. Our name means a great deal. Bowman Jewelers at Traffic Light 8.

Dave's Lawn Mower Parts - behind Scottie's at Caryville

PCUD - Powell-Clinch Utility District. Natural. Propane.

American Trust Bank. Thanks for 10-great years.

La Follette Glass... "Auto-Commercial-Residential"

FM is now a part of the WLAF media platforms

Who would have thought that WLAF would have a television station before it was able to secure an FM signal? But that's how it's played out. WLAF signed on as an AM radio station in 1953, added WLAF-TV 12 in 1990, and, as of this morning, now has an FM signal. It is FM 100.9. The new FM is a simulcast of 1450 WLAF. The website, www.1450wlaf.com, is also one of the WLAF's mediums.

(08/07/2014-6:00 AM)

FBC of La Follette morning services are now online

Click here to see and hear the Sunday morning service from the First Baptist Church of La Follette from August 3, 2014, with church pastor Dr. Duane Mills. (08/03/2014 - 7:00 PM)

Hear Hatfield here

Listen to the new Tennessee Sports talk show called "Show Cause" with La Follette`s Keith Hatfield heard here on WLAF & broadcast out of the Basilio Studio in Knoxville, Tennessee every Friday from 1 pm to 3 pm.
ESPN-SEC Network airs in August
It`s about 90 days to the TENNESSEE VOL kick off on the new ESPN Network. ESPN-SEC Network which begins August 14, 2014. See our local Dish Retailer "American Cable" in the Food City Center soon to be connected to the new SEC Network. Do not miss the Vols first two games of 2014. Visit them in the mall or click below. ....
Click the cap to watch the 2014 CCHS Graduation Ceremonies