CLICK to listen LIVE to 1450 WLAF CLICK to watch LIVE WLAF-TV 12
Smith Hardware has Bonnie Plants. OPEN 7-days a week.
Smith Hardware is OPEN SUNDAYS 1:00 PM - 5:00 PM
Get the Time & Temp anytime, call 423.566.8463, a service of Terry's Pharmacy
Final Scores from September 4
Campbell 34 Lenoir City 13
Jellico has an open date
WLAF's "Business of the Day" today is:
LINDSAY'S FURNITURE & APPLIANCE – Celebrating 41-years
Shop local. It helps all of us.
Photo from home
And your winner is: La Follette Middle School Homecoming Queen Miss Macy Monday, an 8th grader, who is the daughter of Steve & Tonya Monday. She was escorted by Dylan Parks, son of Josh & Danielle Parks.
(DAVID GRAHAM PIX)
Watch tonight's Lenoir City at Campbell Game
Air time on WLAF is 7:00 PM (ET)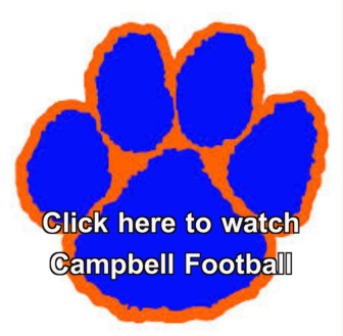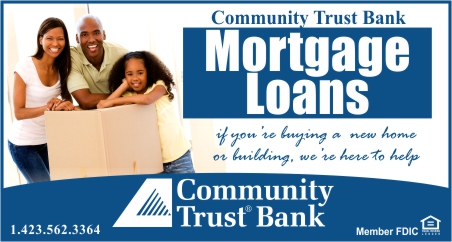 Authorities investigate alleged bear attack
By Susan Sharp
While a Campbell County man is alleging that "an animal with coarse dark hair" attacked him in the early hours of this morning, authorities are working to confirm the exact nature of the attack.
At a noon press conference held at the Lonas Young Memorial Park, Matthew Cameron, Tennessee Wildlife Resource Agency information specialist, Campbell County Sheriff Robbie Goins and County Mayor EL Morton assured the community there was little need for concern of other attacks at this juncture.
"Public safety is our number one concern," Cameron said.
(Left to right) Campbell County Sheriff Robbie Goins, Matthew Cameron, Tennessee Wildlife Resource Agency information specialist and County Mayor EL Morton assured area citizens at a press conference there is no cause for alarm after a man reported a bear attack early Friday.
Michael Savage claims he was walking home from a friend's home in the Demory community around 6 am when he was attacked by the yet to be identified animal. Despite his injuries, Savage was able to walk nearly three miles to his West Chestnut Street home where he called for help, it was learned at the press conference.
When emergency responders arrived, they saw Savage had what authorities deemed "pretty substantial" injuries. According to Cameron, these injuries included "claw marks and puncture wounds." Savage was taken to the local emergency room and then transferred to UT Hospital. His exact condition is not known at this time.
TWRA has sent pictures of Savage's wounds to "bear experts in the western U.S." and hope to have their input later today.
Cameron said TWRA could not confirm or rule out it was a bear, so until it can definitively know, the agency will "treat this like a bear attack." This includes having TWRA agents comb the area where Savage claims he was assaulted by the bear and putting bear traps out.
In the event a bear is captured, Cameron said it will be tested to see if it is the perpetrator. If so, it will be euthanized.
Morton said he was allowing TWRA to take the lead in this investigation because this is their area of expertise. He did note that citizens should not be overly alarmed but they should take precautions such not leaving food out for animals to find. He also reassured citizens that the park is safe and encouraged them to use it over the holiday weekend.
Goins said he will have extra patrols in the area until the investigation is completed. In the event people have concerns about wildlife attacks, the sheriff said to call 911.
(09/04/2015 - 1:30 PM)
Staff of Peoples Bank of the South goes "orange" for the day
Tennessee opens its football season Saturday
American Trust Bank hosting a tailgate party today
Cougars home with Lenoir City – 7:30 pm kick-off
Before the Friday Night Lights are turned on, there will be an opportunity to support a good cause.
From 5 pm until 7 pm today, American Trust Bank will host a tailgate fundraiser at Campbell County High School. All proceeds from the event will go to the Campbell County Children's Center, according to Jeremy M. Price, vice president of human resources and marketing director at American Trust Bank of East Tennessee.
The event will have hot dogs and other refreshments available for a donation of the tailgater's choosing, plus a corn hole tournament before the football game. The cost to enter the tournament will be $10 per team, and the team that wins the tournament will receive an American Trust Bank CashCard, said Price. These CashCards are accepted at any business that takes MasterCard.
American Trust will also have another contest. The bank is currently giving away blue and orange sunglasses and asking customers to post a picture of themselves on social media in the shades with the hashtag #gocougars. The customer with the most likes, retweets or reposts will win a $50 CashCard.
(09/04/2015 - 6:00 AM)

Campbell County man attacked by bear? Wildcat?
Press conference at noon at Young Park
Officials with the Campbell County Sheriff's Department say it appears a man was attacked by a wild animal of some type and, as a result, was taken to the hospital. It's believed the man, 27-year old Michael Savage, was attacked in the area of Young Park in the pre-dawn hours of this morning close to 6:00 a.m. Sheriff Robbie Goins calls Savage's wounds "severe and significant injuries " and pleads for citizens in that area to be aware and extremely cautious for the presence of a bear in that area. Tennessee Wildlife Resources Agency was immediately notified of the incident and has responded accordingly with officers and an open investigation. WLAF's Susan Sharp is working this developing story and will have more information as the day moves along. The TWRA is leading the investigation, and is holding a press conference at for noon today at Young Park.
(09/04/2015 - 10:45 AM)
"Operation Early Labor"
A pre holiday warrant service of execution seeking the arrest of 40 individuals
Have an outstanding warrant? The Sheriff is looking for you! This morning Campbell County Sheriff Robbie K. Goins gave orders and directed his patrol and investigative staff to formulate a warrant service round up and attempt to bring at least 40 individuals straight to jail that has active current warrants for their arrest. "These people have allegedly violated the law and we are looking for them. Warrants have been approved for their arrest and we intend to bring them to our jail for a long stay. We seek justice to be served in all forms and we intend to do our part. If you have an outstanding warrant for your arrest, turn yourself in or we are coming to get you, period. " said Campbell County Sheriff Robbie K. Goins. This morning approximately 30 deputies and investigators briefed in what is dubbed "Operation Early Labor", a pre Labor Day holiday warrant service of execution seeking the arrest of 40 individuals. Armed with warrants these law enforcement officers will spend the day and into the night seeking out men and women in Campbell County who have active and outstanding warrants for their arrest for a variety of alleged criminal events. Sheriff Goins continued, "It is our duty and responsibility to see these warrants are served and these folks placed in jail. Somewhere in each case, most likely, a victim is awaiting some form of justice and we have taken an oath to make sure that is delivered. Today is just one of many that our men and women in uniform and who serve the people of Campbell County with honor and distinction, risk their safety and well-being for the good citizens of Campbell County and to make sure crime victims are served and our loved ones are further protected from alleged criminals. Today we pray and ask for your prayers, that each one of them receives blessings and safety when they do their most diligent duty and to remember their families who worry constantly. We are hopeful for a good day but a good day will only be had when all law enforcement are returned home safely from another shift. (09/04/2015 - 11:00 AM)
It's Friday sports time from WLAF's David Graham
WLAF's David Graham Sports Report is just a click away right here. (09/04/2015 – 6:00 AM)
La Follette lost a tough triple-overtime Homecoming Game to Maynardville Thursday night on Pat Kerr Field. The Red Devils nipped the Owls 20 -14
LMS 6th Grade Attendant Abbigail Campbell
Alexia Vincent is the 7th Grade Attendant at La Follette Middle School's Football Homecoming 2015 from Thursday
The LMS 8th grade Attendant is Chloe Lester
Campbell County lands the 'big one' in tournaments
By Susan Sharp
As Campbell County's tourism numbers show nearly an 8 percent growth in the last year, the ink is drying on contracts guaranteed to bring more people to town.
The Campbell County Chamber of Commerce and The Bass Federation have agreed that Norris Lake will host two tournaments over the next two years for the organization, according to second district county commissioner DeWayne Kitts. In June 2016 and June 2017, the high school division will blast off from the Lonas Young Memorial Park. Kitts estimates that over 150 boats will participate in each tournament, if numbers from the last contest remain steady. Mark Giehart of the TBF was "excited to return to the area," Kitts said.
Along with these competitions, Morristown Marine will make four return trips to Norris Lake.
In November, Morristown Marine will be bringing back a high school tournament, according to Campbell County Deputy Mayor Andy Wallace. When the group was in town earlier this year, their tourist contribution to the local economy was over $300,000, Kitts said. This total includes lodging, gas, food and other purchases made by the group.
In 2016, Morristown Marine will have three visits to Campbell County, Kitts said.
May will see an adult division compete for the biggest fish. "With this tournament we will have people come from all over the country for this one," Kitts said.
The high schoolers will compete in March and October. Kitts said for those competitions it is believed that between 150 to 200 boats will hit the water. Taking into consideration that each of the boats will have two anglers on them and a chaperon revenue totals for each event could exceed $400,000, Kitts said.
As with any sport, the key to success is in the practicing and for these anglers they are doing that on Norris Lake as well.
Kitts said those totals should also be calculated into the bottom dollar.
"They like Norris Lake. It is a challenging lake," Kitts said. "Other lakes are shallower and not as clear."
"Our fishery is growing," said Campbell County Mayor EL Morton. "This is another important aspect of our county we haven't marketed before. Our area is a great fishing experience and it's growing."
Among the teams that will compete in these tournaments are the ones from Jellico and Campbell County High Schools. "It would be nice to see a state champ from here," Kitts said.
(09/04/2015 - 6:00 AM)
Jacksboro citizen criticizes town leaders' enforcement of the speed limit
By PETER SAWYER
JACKSBORO—The enforcement of the speed limit was among a list of complaints Mike Copeland had for town officials at Thursday night's Board of Mayor and Aldermen meeting.
"I've asked you guys to do something about this," he said. "It looks like we haven't had any solution to the problem."
Copeland lives on S Kentucky Street and has taken it upon himself to try and stop people from speeding. He threw a Frisbee at somebody he said was speeding Thursday.
"Are you guys going to do anything?" Copeland asked the board.
Mayor Jack Cannon told Copeland enforcement of the speed limit is a police matter, and assured him he would speak with Police Chief Danny Chapman.
However, Copeland intends to take action today by coming to the intersection of S Kentucky and Main Street with signs.
Copeland went on to address other issues, including town leaders' attitudes towards citizens.
"The way things are headed, it just disgusts me," Copeland said. "We bring these things to you guys, it seems like you could work on some of them."
Mike Copeland airs his grievances at Thursday night's meeting
The exchange ended with Cannon seeking a solution to Copeland's complaint about not being able to hear what is said during the meetings. Cannon suggested a drink machine be unplugged during the meeting so Copeland can better hear what is said.
"We'll work on your issue," Cannon said.
Purchasing an incinerator
The board approved spending $500 from the police department's drug fund to help pay for an incinerator to destroy drugs and drug paraphernalia in the county. Departments across the county are cooperating in this effort to purchase the incinerator, because they currently have to transport such items outside the county to have them disposed of, Cannon said.
Golf tournament to honor Det. Mike Starrett
The board approved the 1st Shop with a Cop Golf Tournament. The tournament will honor the memory Det. Mike Starrett. Starrett died this winter from injuries he sustained in a car accident while he was responding to a call.
Proceeds from the golf tournament, which will be held Sept. 30 at the Greens at Deerfield, will go to Shop with a Cop. Shop with a Cop allows underprivileged children to go Christmas shopping with uniformed police officers. The children shop for their families as well as for organizations that help children where the officers serve.
Officers to attend training
Jacksboro Police Officer Pam Jarrett will attend Methamphetamine Recertification Class and JPD Officers Christopher Paul and Billy White with attend the District Attorney's Cops in Court Class in Union County on Oct. 7.
CJUC project to fix drainage issues on Eagle Bluff Road
The board approved a Caryville-Jacksboro Utilities project to fix drainage issues on Eagle Bluff road. Water draining off the mountain has collected off the edge of the road, Cannon said.
"They (CJUC) can fix that," he said.
(09/04/2015 - 6:00 AM)
Youth rally promises to be 'extreme'
Set for Lonas Young Park
By Susan Sharp
The Extreme 3:16 Youth Rally is just days away.
Last year, the Christian event drew 250 participants.
Paul Bourff, one of the event's organizers, said the annual event has grown exponentially in the last four years.
This year, the hope is to see even more people attend the all-day picnic and music fest.
On Saturday, Sept. 5 at 10 a.m., the celebration will begin. Bourff said there would be plenty to do throughout the day.
The idea for a youth rally was something "God planted" in Bourff's mind.
Six Christian Bands, including the local favorite, The Shine Effect, will perform during the event. Bounce houses and speakers will round out the entertainment.
At 7 p.m. a church service will be held.
"Our whole objective is to get somebody saved," he said.
Lifestar and the rescue squad will also be on hand to give demonstrations as well. And there will be food- free food. Beginning at noon, organizers will serve BBQ sandwiches, chips and soft drinks.
"The Lord makes a way," Bourff said of feeding the masses at no cost to them.
(09/04/2015 - 6:00 AM)
Smith takes to TV airwaves for first time tonight
High schooler makes TV debut
Well. As I told Noah, you have to start somewhere. And that somewhere for future politician and attorney Noah Smith is WLAF. The ambitious high school sophomore turns 16 years old next month and has been associated with WLAF since he was age 12.
Smith is a member of the WLAF sports production crew., and has also assisted in election night coverage for the past few years.
Though it wasn't until this summer that he took the plunge to go on air on WLAF Radio. Tonight, he will debut on WLAF-TV 12 at 8:00 p.m simulcasting the show over WLAF-AM 1450 & FM 100.9 and here on 1450wlaf.com.
He wants to further establish his beliefs and stance all the while allowing listeners to put a face with his voice. Future plans include attending the University of Tennessee, perhaps, and attending law school, at preferably, an Ivy League School.
Noah Smith made his radio debut on WLAF back in July.
Corporate law and politics are his cups of tea. The numbers to call to take part in Smith's show are 423.562.3557 and 423.566.1450.
(09/03/2015 - NOON)
Layoff at Levi's leads Lindsay brothers on successful career
2015 marks 41-years
In the early 1970s, brothers Lee and Joe Lindsay worked at the Levi Strauss plant at Knoxville. Then the plant closed, moved, and took the Lindsay's jobs with it. Joe Lindsay tells WLAF that, looking back, the layoff was the best thing that ever happened to him and his late brother Lee.
There doesn't appear to be much slowing down for Joe Lindsay (R). He turned 70 this year and just keeps on keeping on.
In 1974, the brothers from Pinecrest went into business together. Forty-one years later Joe and his staff at Lindsay's Furniture & Appliance are celebrating their 41st anniversary. Today through Saturday, Lindsay's is giving away free hot dogs and cokes from 9 am to 5 pm each day along with extra specials throughout the store. Bedding is 50% off while sofas, loveseats, and chairs are also half-price.
The showroom at Lindsay's Furniture and Appliance is full wall-to-wall
Lindsay points out that the free dog-n-drink offer is through Saturday only. But that the sales run for the entire month of September.
(09/03/2015 - 6:00 AM)
Lessons of freedom and flags learned at Christian Academy
New flags hoisted
Members of the Campbell County's Honor Guard prepare to hoist the American Flag
Right hands crossed hearts on Wednesday morning at the Christian Academy of Campbell County (CACC). That was while members of the Campbell County Honor Guard ran new flags up the school's three flag poles. First. The American Flag was hoisted to the top of the middle pole followed by the Christian Flag hoist and the State of Tennessee Flag. It was indeed a very special day that included some important life lessons about our flag and our freedoms. `
Trace Provins' (red shirt) big brother is planning a military career.
For 6th grader Trace Provins, the day had extra meaning hitting close to home. Provins' older brother, Rusty, is a member of the University of Tennessee ROTC program and plans a career in the military after college. Trace pointed out that our military is fighting for our freedom around the world at this very moment.
CACC Director Dr. Eunice Reynolds, who came to the school only a couple of months ago, tells WLAF that the private Christian school was in need of new flags, and that this was an ideal time to replace the flags and explain the importance and meaning to the students.
The new flags are showcased in the CACC front yard as a steady stream of traffic flows by below on the General Carl Wade Stiner Highway

Awareness and respect for the flag. That's what Campbell County's Director of Veterans Affairs Kevin Walden sees as the day's main objective. And to promote God and country as well. Walden also wanted the students to know that there is still an Air Force, Army, Marine Corp, and Navy and that "we are a nation of service."

The morning began with a skit about the Pledge of Allegiance followed by the outdoor ceremony.

(09/03/2015 - 6:00 AM)

City council agreed to reduce speed limit on 25W as it crosses downtown

By PETER SAWYER

La FOLLETTE—The La Follette City Council voted to reduce the speed limit to 30 miles per hour on 25W as it crosses the downtown area.

The affected area will begin at 9th Street and end at Walter's Funeral Home.

"We've had problems with people flying through there," Mayor Mike Stanfield said. "Especially those big trucks."

Stanfield said he spoke to Jellico Police Chief Chris Anderson about borrowing an electric sign that makes drivers aware of their current speed in relation to the speed limit.

The council's action will take affect when signage is complete, but Stanfield hopes to use Jellico's sign before the speed limit is enforced in order to give citizens warning.

"I don't want to see anyone get a ticket," Stanfield said.

Council delays responding to letter from USPS

The council decided to delay its quest to change the zip codes of La Follette businesses. In certain cases businesses—such as Po-Hos, Charlie's Pizza and the Shepherd's Home Thrift Store—are located within La Follette, but are assigned a Jacksboro zip code. The tax revenue from these businesses has been going to Jacksboro instead of La Follette.

The La Follette City Council has sought to stop this by changing such businesses' zip codes from 37757 to 37766. However, a letter from the law department of the United States Postal Service warned that such an action is a "prohibited intrusion by local government on the Postal Service's federally authorized activities."

The council decided to wait another month to respond to this letter in order to receive counsel from City Attorney Reid Troutman.

The city leaders had also filed a Situs report in order to recoup lost revenue. Stanfield told the council Rachel Hall from the Tennessee Financial Control Division found $31,415 had gone to Jacksboro that should have gone to La Follette. This money will come back to the city of La Follette.

Council spends $6,500 towards Downtown Revitalization

After expressing concerns, the council agreed to pay McGill and Associates $6,500 for a cost estimate for the Downtown Revitalization Plan.

For about two years, the City of La Follette has been planning to restore downtown. From streets that aren't pedestrian friendly to a lack of entertainment, the Downtown Revitalization Plan is intended to solve many problems in La Follette.

Once McGill and Associates completes the cost estimate, the city should be ready to begin, Stanfield said.

However, city leaders were concerned about money and the Tennessee Department of Transportation when they questioned McGill and Associates Project Manager Quentin Craig.

McGill and Associates has already received $27,000 from the city, council member Anne Thompson said. She didn't know if she wanted to pay more.

Council member Joe Bolinger said $27,000 was reasonable for the work McGill and Associates has completed. He pointed out McGill and Associates is an engineering firm that has made multiple trips to LaFollette, and the $27,000 fee also included an extension of the Cumberland Trail.

Thompson asked where the $6,500 would come from.

Stanfield said it would come from the fund balance.

City Administrator Jimmy Jeffries reminded the council it could use leftover STP money to help pay the $6,500.

Public Works Department Head Jim Mullins expressed trepidation the project would incur disapproval from TDOT. Because 25W is a federal highway, nothing can be done that restricts traffic.

Changes that come from the Downtown Revitalization Plan won't restrict traffic, Stanfield said.

The plan originally called for angled parking on portions of 25W, Jeffries said. That is no longer part of the plan.

Jeffries asked if the cost estimate would increase La Follette's likelihood to receive a grant.

Craig said it showed La Follette had a plan.

Council finds fault with waiving $500 fee for use of City Hall parking lot

The council sent an ordinance involving carnivals associated with 501-c3 non-profit organizations back to the drawing board.

During a public forum before the meeting, Bolinger said he didn't agree with a portion of the ordinance that would waive a $500 fee to the city for using City Hall's parking lot.

"They make big money out there," Bolinger said.

People who use the parking lot also receive police protection and make a mess, Bolinger said.

Thompson agreed with Bolinger.

The council had increased the fee from $250 to $500 to finance raises for city employees, Stanfield said.

Council donated $2,000 to Food Life Services

The council approved donating $2,000 to Food Life Services.

"They're in dire need of a fork truck pallet," Stanfield said.

Food Life Services had also donated property on the corner of East 4th Street and East Hemlock Street to the city.

"Didn't they buy it from you?" Council member Hansford Hatmaker asked Parks and Recreation Department Head Johnny Byrge. "Didn't they give you $40,000?"

Byrge said they did.

Hatmaker made a motion to donate $2,000 to FLS.

"I really appreciate you making that motion," Stanfield said.

Most of the people at FLS are elderly and they don't get many volunteers, he said.

Bolinger told Hatmaker he should probably amend his motion to say from where the money would come.

Hatmaker said the fund balance was probably the only place from where the money could come.

Library building account changed to special projects account

The council approved changing the name of the library building account to the special projects account.

The council originally opened the library building account with money from the flea market. Its purpose was to fund construction on the library building. After the library was complete, the account remained open. The council decided to rename the account and use it on various projects, like the amphitheatre.

Council postpones decision about paying utilities at old post office

The council postponed making a decision about a request from the Campbell County Historical Society to continue paying utilities. Thompson said she wanted to take time to look into the cost.

The CCHS had been using the old post office for seven months and will begin displays and exhibitions in October.

The council also approved:

<![if !supportLists]> · <![endif]> Declaring a house on East Prospect surplus and auctioning it with a starting bid of $30,000. Money made from this house will go into the Special Projects account.

<![if !supportLists]> · <![endif]> Adding Barbara Wilson to signature line on checks.

<![if !supportLists]> · <![endif]> Adding Jeffries to the city credit card.

<![if !supportLists]> · <![endif]> Hiring Amie Anderson as a full time dispatcher with a $22,540 salary

<![if !supportLists]> · <![endif]> Promoting La Follette Police Officer Robert Foxx to Sergeant with a $1,500 salary increase.

<![if !supportLists]> · <![endif]> Donating old bunker gear.

<![if !supportLists]> · <![endif]> Declaring four fire trucks as surplus property.

<![if !supportLists]> · <![endif]> Spending $600 on equipment for a first responder truck for the fire department.

<![if !supportLists]> · <![endif]> Spending $2,500 on training for fire fighters.

<![if !supportLists]> · <![endif]> Approved the only bid for an All Terrain Vehicle for the Police Department. The $12,000 bid came from Tommy's Motor Sports and was less than the appropriated $17,000. The money to pay for the ATV will come from the Drug Fund.

(09/021/2015 – 6:00 AM)

Pruitt retires after 30 years

Today is Darlene Pruitt Day in La Follette

By Susan Sharp

To say Darlene Pruitt was stunned on Friday evening could be an understatement.

Pruitt believed that she and her husband were meeting her family for dinner. Instead, she was the guest of honor at a surprise retirement party.

"I thought we were going to Cracker Barrel so I just threw myself together," Pruitt said with a laugh on Monday. "I was so totally unprepared."
La Follette Mayor Mike Stanfield presents the retiring Darlene Pruitt with a framed proclamation declaring Wednesdsay, September 2, 2015, as Darlene Pruitt Day in La Follette. City Codes Officer Stan Foust (L) looks on.
Pruitt is retiring from the La Follette Eye Clinic where she has worked the last 30 years. She has worked with every doctor who has practiced at the office since 1985. At that time, there was only one doctor and three staff members. Today, La Follette Eye Clinic has five doctors and over 30 staff members.
When it comes to duties, there isn't one at the clinic that Pruitt hasn't performed. From answering phones to direct patient care, Pruitt has performed them. Her favorite role at the clinic, she smiles and says, was anything that had her "working with the patients." That is where she reaped the most enjoyment, she said.
There was a large turnout to surprise and honor Darlene Pruitt on Friday night at the Cove Lake Park Pavilion
The staff at the clinic estimates that in her 30 years, Pruitt had direct contact with over 100,000 patients. She finds that number staggering. Almost as overwhelming as the party held Friday night at the Cove Lake Pavilion in her honor.
This is Pruitt's second time to retire, in a manner of speaking. Three years ago, she announced that it was time to slow down, but the doctors asked her to stay. At that time, she reduced her work week to three days.
In July, Pruitt said she was retiring, but really is leaving this time.
"That is when the wheels started turning," according to LaFollette Eye Clinic COO Dr. Paul Cordell. The entire staff sprang into action planning a party that would celebrate Pruitt.
Although Pruitt was unaware of the arrangements being made behind her back, she said in retrospect some items did seem out of the ordinary.
The party served not only as a farewell for Pruitt, whose last day is today, but as a reminder of what she is leaving.
"I am going to miss everybody," she said with warmth and sadness on her face. "They are so good to me here."
Darlene's husband helped carryout the surprise party plan
"As the face and voice of La Follette Eye Clinic for more than 30 years, Darlene is a legend," said Dr. Andy Howard, CEO of La Follette Eye Clinic. "I am so grateful for her years of dedication and service to La Follette Eye Clinic, its doctors and staff, our patients, and the community at large. I know our patients and the team at La Follette Eye Clinic will miss her. Dr. Liz (Howard) and I will miss her dearly. We all wish her the best as she begins her well-deserved retirement."
Publisher's Note: WLAF is committed to telling the stories of this community. If you or someone you know has worked at the same establishment for 30 or more consecutive years and is retiring let us know. We want to tell your story. wlaf@1450wlaf.com 423.562.1450
(09/02/2015 - 6:00 AM)
Missing person found
K9 Cowboy locates Pinecrest man
In a report from the Campbell County Sheriff's Department, deputies were notified on Thursday of a missing and endangered person that left his home on foot after taking 20 Lisinopril pills, a prescription medication that regulates blood pressure, attempting to harm himself. CCSD Captain Jeremy Goins responded to 2026 Pinecrest Road in Jacksboro with K9 partner Cowboy to deploy and attempt to track the missing endangered person, Bennie King. It was learned that the last point the 42-year old King was seen was behind his house. Goins deployed K9 Cowboy, who is trained in tracking, and he began tracking. The Captain and Cowboy tracked for approximately 200-yards traveling on grass and dirt surfaces with Cowboy continuing keep his nose down, indicating that a person had traveled down the path. K9 Cowboy tracked behind an abandoned house into a wooded area onto a leafy surface for 75-yards. The K9 officer's nose lifted from the ground and his behavior changed. Goins recognized, through hours of training with Cowboy, that the K9 was indicating the subject was close. Cowboy made an immediate left turn for 30-yards locating King sitting in a thick area of small pine trees. King was coherent and responding, and he was transported to the La Follette Medical Center for treatment.
(09/01/2015 - 6:00 AM)
Pulling Rank: USPS says zip codes is a federal matter
La Follette meets in workshop session
By PETER SAWYER
La FOLLETTE—While city leaders seek to regain tax money by changing zip codes, the United States Postal Service may stand in the way.
Because some La Follette businesses have a 37757 zip code, the state of Tennessee is sending their sales tax revenue to Jacksboro.
Therefore the city council is seeking to change all zip codes within La Follette's city limits to 37766.
However, Helen A. Nicholas, an attorney for the United States Postal Service said in a letter to City Administrator Jimmy Jeffries, that zip codes are federal jurisdiction.
"From a legal perspective, LaFollette's attempt to change zip codes is a prohibited intrusion by local government on the Postal Service's federally authorized activities," Nicholas said. "Moreover, many courts including the United States Supreme Court pre-empts attempts by state and local governments to regulate or interfere with the activities of the Postal Service. In sum, neither state nor local government may restrict the Postal Service from carrying out its statutory mandate..."
La Follette officials have also filed a Situs report to recoup lost revenue.
If this effort is successful, $126,000 can be regained in six months, according to city recorder Joy Ellison.
Public building blocks private property
There were disagreements about what to do with a city building on North Massachusetts Avenue. The building currently blocks access to private property.
City Attorney Reid Troutman and Codes Enforcement Officer Stan Foust recommended the council vote to tear the building down.
Council member Hansford Hatmaker, agreed the building should be torn down.
"Go ahead and take our building down," Hatmaker said.
Hatmaker sat apart from the rest of the council at one of the side tables, in order to face "the people."
However, council member Bob Fannon expressed a desire to keep the building.
"It's a piece of property the city really needs," Fannon said. "We don't have any other place to grow."
Public Works Department Head Jim Mullins reminded the council about getting an appraisal of the private property that is being blocked by the city building.
"I thought that's what y'all agreed on at the meeting," he said. "I thought y'all agreed to have an appraisal done. Even if you reach an agreement, before you can legally buy it, you have to have a certified appraisal."
Fannon suggested getting the appraisal.
Food Life Services
Food Life Services donated property on East 4th Street and East Hemlock Street to the City of La Follette. Mayor Mike Stanfield suggested each council member donate $200 out of their discretionary funds to help FLS pay for a pallet jack.
Hatmaker suggested the council donate $2,000 to FLS.
City Finance Director Terry Sweat said there isn't $2,000 in the budget, and the council would have to take it out of the city's fund balance.
Jeffries added the donation to the agenda and the council will decide tomorrow at its monthly meeting.
"They (Food Life Services) do a lot of good for people," Stanfield said.
Campbell County Historical Society
Jo Anne Myers spoke to the council about the Campbell County Historical Society. The CCHS has been using the old La Follette Post Office building for seven months and will begin exhibitions and displays in October.
Myers asked the council to pay for the utilities for the building.
(09/01/2015 - 6:00 AM)
Orange you glad you're a Vols fan?
Peoples Bank of the South main office in La Follette is "oranging up" for the Tennessee Football opener Saturday at Nashville
La Follette is painting up
Mike Walden with H & H General Contractors is touching up the project he is heading up for the City of La Follette at City Hall.
The City of La Follette Police Department initials and city logo used to blend-in with the concrete. Since Monday's painting, you can clearly see the logo and LPD on City Hall. (09/01/2015 – 6:00 AM)
Supreme court rules in Young's case
By Susan Sharp
David G. Young vs. The City of LaFollette has thrashed about in a variety of courts for more than six years. Its latest stop was the state supreme court, which on Thursday issued a pivotal ruling that will send the case back to the Campbell County Circuit Court.
Young began his legal battle with the city in 2009 after he had been employed there as the city administrator for nearly five years. The Supreme Court's opinion noted Young's tenure with the city was embroiled with "controversy and litigation" for the majority of his employment. The problems reached a critical point when the, then, city clerk, Lynda White, made allegations that Young had sexually harassed her.
This is where the deluge of legal paperwork began. During the last six years Young and the city have traded legal filings in courts on each level of the state judicial system. The case is so perplexing that Justice Cornelia Clark noted in her opinion that "the background facts surrounding the disagreement between the parties in the case are convoluted and difficult to decipher."
In an attempt to clear up some of the murkiness of the case, the supreme court looked at two issues in Young's case. The first revolved around the Governmental Tort Liability Act (GTLA) as it applies to the Tennessee Public Protection Act (TPPA) and claims against governmental entities. The TPPA says an employee can't be fired in relation for refusing to participate in or remain silent about illegal activities. Young has previously claimed that is why the city fired him. On this issue, the state supreme court said the TPPA was its own act and thus was set apart from any remedies that might be applied under the GTLA. For Young, this means he has no standing for filing a retaliatory discharge claim under the GTLA, as he did several years ago.
This led to the second issue for the state's highest court- since the TPPA is "an independent statutory scheme and not subject" the conditions of the GTLA, is Young entitled to a jury trial, as he has repeatedly requested?
His attorney David Dunaway has continually argued Young was entitled to one under the state constitution while attorneys for the city have naturally said he was not.
On this question, the Supreme Court made a decision acknowledging it was "counterintuitive." Clark penned, on behalf of the court, that TPPA claims in chancery court were entitled to a jury trial but TPPA claims filed in circuit court were not. All of Young's filings have occurred in circuit court, therefore, he is not entitled to a jury trial on his TPPA claim in circuit court.
Clark then sent the case back to the Campbell County Circuit Court while assessing the cost of the appeal to Young.
(08/31/2015 - 6:00 AM)
Two miles of cars, trucks, & motorcycles – Confederate Flag Rally a success
Parade traveled from Young Park to Norris Dam
- photos by Susan Sharp
Justin Blanton, the event organizer, reminds everyone it is a peaceful rally.
Confederate flags were on display and whipping in the wind as the vehicles prepared to leave from the Lonas Young Memorial Park on Saturday.
People turned out on Saturday in support of the Confederate flag. Nearly 75 cars, trucks and motorcycles formed a two mile procession.
Mona Keith shares this picture from Saturday's Confederate Flag Rally as the parade walks across Norris Dam.
WLAF's Charlie Hutson shares these photos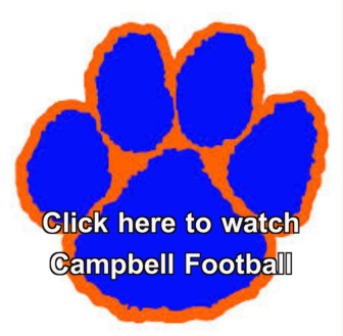 The new Big Creek Bridge is less than a month away
Beech Street expected to reopen by mid-September
It seems like March 24 was a long time ago. That's the morning when the Beech Street Bridge closed for demolition. Based on what the contractor of the new bridge is saying, the bridge and closed section of East Beech Street should be open by mid-September, if not a tad sooner.
(08/28/2015 - 6:00 AM)
Commission finally passes budget with tax rate increased to $2.25
After two months of committee meetings, commission meetings, adjourned and recessed meetings and numerous votes, the Campbell County Commission was finally able to settle on a budget and a tax rate resolution Thursday night.
In true compromise fashion, nobody went away entirely satisfied or entirely disappointed. The final tax rate levy of $2.25 represents only around half of the proposed increase that would have satisfied everyone's wish list, but twenty-six cents higher than the previous property tax rate of $1.99.
Sacrificed in the bid to find common ground were most of the funds requested by Mayor E. L. Morton for an industrial recruiter and a fund with which to purchase industrial land. The commissioners' discretionary funds that were used mainly to support volunteer fire departments and non-profits in commissioners' districts were also axed from the budget.
A proposed $1.2 million pot of money proposed by the Director of Finance to pave roads and cover projected decreases in state education funds for the next three years was slashed in half. If the State Department of Education continues to decrease state BEP funding by roughly a quarter million dollars each year as expected, that means this commission will face another deficit in education funding in time for the 2018 election year.
The $2.25 tax rate did allow enough new money for roads to help pay for needed improvements on Davis Creek Road in the White Oak area, which left the large crowds that have packed the courthouse for the past month with a partial victory to celebrate. That money will also offset the state decreases in school dollars for at least the next two years, decreasing the likelihood of another tax increase in the near future.
A shortfall of $300,000 in the ambulance service budget caused by decreases in federal Medicare reimbursement rates will be covered from the fund balance for that department, while the maintenance staff for the courthouse and justice center will remain at the current two employees instead of the four who previously carried out the work.
A two-cent decrease in the tax rate that had been proposed by Mayor Morton in the Department of Finance was eliminated. When asked why that decrease had been taken out of the budget, the Mayor replied, "The vacancy that would have covered that was negated by the commission's vote on Monday night," referring to the 8-5 vote to retain Jeff Marlow as Finance Director.
Those commissioners who voted against a tax increase can take credit for slashing the original proposal of $2.48 that was approved in July at a budget committee meeting, but will have to settle for half a loaf since most opposed any increase in last year's rate.
A motion that passed on Monday to eliminate health insurance coverage for all commissioners was also reversed, Morton explaining that under provisions of the Affordable Care Act, commissioners are considered full-time employees of the county and eliminating their insurance would violate the law.
James Slusher challenged that opinion, claiming that he has studied the ACA and that county commissioners are not protected by the law. Cliff Jennings stated that when he left the City of La Follette, he had appealed the loss of his insurance but was denied, the court ruling he was not a full time employee.
The debate ended when Johnny Bruce made a motion, seconded by Charles Baird, to reinstate commissioners' health care benefits. Whit Goins, who offered the motion to eliminate the insurance on Monday, was joined by Jennings, Dewayne Kitts and Clifford Kohlmeyer in voting "no" but the motion passed 10-4.
Jennings and Goins, along with Ralph Davis, Scott Stanfield and Carl Douglas, were the only commissioners to vote against the tax rate motion, which was approved 9-5 with little discussion after weeks of lengthy debate. Douglas then voted with the majority to approve the budget on a 10-4 vote. Presumably because of the early meeting time, Robert Higginbotham was unable to attend the meeting.
The mostly anti-tax crowd in the courtroom received their only good news of the night when Road Superintendent Ron Dilbeck announced that his road crews had begun work this week to pave some of the worst sections of Davis Creek Road, particularly unpaved sections near homes where dust has presented a health hazard.
"I want to thank all the people up there for being so kind to our Road Department employees. We'll do the best that we can to give you folks some relief," Dilbeck told the audience. They responded with the only round of applause heard in the courtroom all night.
Correction: Jennings did not ask to reverse vote on firing Finance Director
In WLAF's report on Monday night's county commission meeting concerning the vote to replace Finance Director Jeff Marlow, we reported that County Commissioner Cliff Jennings voted to fire Marlow, but after the vote failed 8-5 and many in the audience applauded, Jennings asked to change his vote.
To many sitting in the back of the courtroom where our reporter/camera operator was located, it appeared that Jennings was asking to change his vote in favor of retaining Jeff Marlow and our report stated as much.
Mr. Jennings, however, states emphatically that he did not vote in favor of Jeff Marlow and "would never" vote to keep him and that our report was in error.
After checking with various others who were located closer to Mr. Jennings, we have learned that Mr. Jennings had no intention of changing his vote to support Marlow. He had instead misinterpreted the vote, thinking he had been recorded as voting for Marlow until Mr. Marlow himself pointed out that a "yes" vote was a vote to fire the Finance Director.
Since the courtroom's sound system is inadequate to pick up discussions or speakers who are not speaking directly into a microphone, only the conversation between Mr. Jennings and chairman E. L. Morton could be heard and that conversation appeared to indicate Mr. Jennings asked to reverse his original vote to fire Marlow.
We apologize for the error. The votes were clearly shown on the overhead monitor screens but for a brief period Mr. Jennings misread the results and thought his vote had been incorrectly recorded. He did not attempt to reverse his vote as reported.
(08/27/2015 - 6:00 AM)
'Little Kate' begins her travels in Campbell County
Dennis and Tracy Powers pen book
Dennis and Tracy Powers already have lengthy lists of accomplishments.
He represents the 36th District in the Tennessee General Assembly and she is the site director for Roane State Community College in Campbell County.
Now they can add author to their resumes.
The Powers have released a children's book, "Little Kate, World Traveler."
It was a two-year "labor of love," Dennis Powers said of the finished product. The book began as part of a class requirement for Tracy Powers when she was pursuing her master's degree. Once the couple decided to move forward with publishing the book, they chose to personalize it. It was illustrated by their cousin, Curtis Wilson. With his colorful drawings Kate and her adventures spring to life of the pages of the book.
Reflecting their love for their family, the Powers changed the name of the lead character to Kate. Kate is the treasured great niece of the Powers. In the book, Kate has a deep love for her grandparents. She often goes to their house to help with chores, Dennis Powers said. She goes more often after her grandfather dies. Through the pages we learn the grandparents have been married for 50 years, spending their marriage on the farm. However, Kate's grandmother has always had an unfulfilled wanderlust.
On her grandmother's behalf, Kate sets out to have the adventures her grandmother never had. To share her travels, Kate brings souvenirs back to the farm, telling her grandmother of her explorations.
"It's a great story about the love of a grandchild for her grandmother," Dennis Powers said.
The Powers already have the series mapped out with this book being the first one. As the books progress, so will Kate's travels as she circles the world staying for extended periods of time.
Thomas Nelson Publishing Company has helped the Powers launch the book. Currently, the book is set for release on Amazon, as well in bookstores such as Books- A- Million and Barnes and Noble.
They are also working to get the book into smaller retailers.
"This book can be bought all over the world," Dennis Powers said.
But for now, it is already gaining local praise.
"I am hopeful that readers of the book, young and old, will be reminded that contributing to the happiness and well- being of others is paramount in the whole scheme of life," local author Jim Dossett penned on the jacket of "Little Kate, World Traveler."

(08/27/2015 - 6:00 AM)

Welcome to a 'State's Rights'state, folks States have all the rights, we get the bills

Boomer's Corner - By Charles "Boomer" Winfrey

Now that all the drama surrounding the attempted impeachment of Finance Director Moneybags Marlow is past, perhaps the county commission can get down to the real work at hand, finalizing a budget and tax rate.

It won't be easy and it won't be painless. I tried to make that point a few weeks back with one of my typical humor columns, suggesting ways the county could raise revenue without the hated tax increase. All the suggestions were ridiculous, of course, such as operating a chop shop out of the county garage.

The column backfired and I was raked over the coals when it became evident that 1) some of our squires, like the FBI, have no sense of humor and 2) some folks including a commissioner or two, obviously slept through high school English when the teacher discussed the short stories of Mark Twain and the literary art of satire.

So I'm going to stick to being deadly serious this time folks, or as serious as I can manage whenever discussing the Campbell County Commission. Let's face it, these budget dramas have been going on longer than any of us have been alive, and they never seem to get easier. I was tempted to pull out one of my old stories from the Campbell County Times, circa 1984 or so, and run it this week with all the names left blank. I wager few people would notice the difference and would try to plug in which current squire said what.

Moneybags and Mayor E. L. Morton spent most of the day together Wednesday, not trying to strangle one another but attempting to come up with a balanced budget they hope a majority of squires can live with. I caught a glance of the result. The mayor is abandoning, for now, his hopes for hiring an industrial recruiter. The unavoidable deficits in the ambulance service fund and a couple of other spots are covered by "equity," which I presume to mean taken from the fund balance.

They are leaving a little less than half of the proposed $1.2 million for road paving, just enough to pave a few more miles of highway this year and cover anticipated shortfalls in state education money over the next couple of years. The proposed budget eliminates some positions, such as maintenance workers at the courthouse and one of the two litter control officers, but those were already on the chopping block. The commission's discretionary fund is eliminated as well. The bottom line is a proposed tax rate of $2.24 or 2.25, I forget which.

That may be the best the Mayor and Finance Director can come up with, but you can bet it won't satisfy some of the commissioners such as former Mayor Cliff, Whit Goins, Scott Stanfield and a few others who have been clamoring for no tax increase at all. It certainly won't satisfy James "No more property tax, no more sales tax, no illegal wheel tax" Slusher, who will undoubtedly not be satisfied no matter what the squires decide to do, and it won't please many of those misinformed citizens who have been depending on Slusher, Cliff and a few others to tell them the facts.

Personally, I wish Moneybags and the Mayor would give the $1.99ers their way and take it all out of the fund balance. Need more jailers to avoid a federal lawsuit? Take it from the fund balance. Need to make up a quarter million dollars the State shorted the school system? Fund balance. Need to make up $300,000 that Medicaid shorted the ambulance service? Clean out the ambulance service fund balance (Oh, I forgot, they're actually doing that!)

We can use the fund balance to pave twelve miles of road between White Oak and Duff, more fund balance to give county employees that overdue raise that Mr. Slusher complained they need and deserve, and go ahead with the dream of an active industrial recruiter and enough money to buy up some land to locate new industry. Just borrow the money from ourselves by raiding the fund balance.

Before you know it we will be right back where we were in the early 1990s, before the county had a Financial Management System for commissioners to blame. If one of the garbage trucks gets sideswiped by a drunk driver or worse, blows an engine, we can get a replacement from the rainy day fund. What, no rainy day fund? No problem, Waste Management, Inc. will be happy to haul our garbage to Chestnut Ridge. . . for a price.

Oh no, the county commission gets into another one of those protracted squabbles over the budget next year, tax notices are late going out and tax revenues are late coming in so the county runs out of money because we've drained all our fund balances dry? No problem, there are plenty of banks around willing to loan the county money to keep the courthouse open and deputies on the street . . . . for a price.

The scenarios are endless. Ron Dilbeck uses up every dime in his 10 mile paving budget before cold weather starts, then we have another Winter like the last one. Spring rains bring May flowers and twenty miles of tire-busting potholes. Well, we can always take some money from the fund balance to patch those potholes . . . . if we only had a fund balance.

You get the picture. I'd like to give the $1.99ers their way just one time so everyone could finally see the error of going down that path, but it ain't gonna happen. That danged Finance Director simply won't allow himself, as manager of the county's finances and answerable to the State Comptroller of the Treasury as well as Campbell County citizens, to let the county go into default. He won't deplete fund balances that are required by state law to borrow from Peter to pay Paul, cuss his ornery hide!

Marlow just isn't a team player, which is probably why some county commissioners, for the fourth time in his tenure, have tried to fire him and get somebody in there who will tell them what they want to hear, whether or not it's legal, ethical or sound business. After all, that's what politicians are expected to do, isn't it - tell the voters what they want to hear rather than the truth?

But I feel sorry for the squires as well, even though I love to needle them as a body. This mess is not of their making. Yes, they kicked the can down the road last year by making up a $1.3 million budget deficit from the fund balance. They had to make that hard decision because the previous county commission delayed the budget until after the election, when most of them weren't returned to office.

But don't blame the previous commission either. They didn't eliminate the coal industry in Tennessee, costing the county $300,000 a year in severance tax. They also didn't create the maintenance of effort policies that require local government to spend no less on education, highways and law enforcement than in previous years. The county commission did not decide to decrease the amount of money state government gives counties for education each year, nor did the county commission set minimum guidelines for how many prisoners can be housed in a jail cell or what the reimbursement rate will be for hauling Medicare patients by the local ambulance service. Commissioners also didn't decide to close THP drivers' license offices and hand that responsibility off to County Clerks.

What county commissions all over the state must do is sit powerlessly by and watch while members of the Tennessee State Legislature meet down in Nashville, thump their chests and brag about how they are cutting state spending and holding the line on taxes. Then they simply pass the costs of running government down the line to the county commissioners to be the fall guys and gals and take the heat from irate taxpayers and voters.

Welcome to a "State's Rights State" folks, where the State has all the rights and the rest of us just get fleeced.

(08/27/2015 - 6:00 AM)

Updated Lady Cougar Soccer Schedule

Here's the updated 2015 Campbell Lady Cougar Soccer Schedule.

There is more financial aid available for students

Tennessee Achieves needs mentors

By Susan Sharp

Attending a two year school or vocational school continues to get financially easier in Tennessee.

Thanks to the Tennessee Achieves program, students who elect to attend one of these schools can do so without being left holding the financial bag.

"It is a last dollar scholarship," said Katherine Ayers, senior counselor at Campbell County High School. While most scholarships are based on grades and ACT scores, the Tennessee Achieves is strictly a need based allotment.

According to Ayers, if a student qualifies for 90 percent of their tuition through academic achievement, Tennessee Achieves will step in and pay the remaining 10 percent. It also will step in when a student hasn't received any academic scholarships and will pay the tuition for the student. The only thing the program will not cover is text books, she said.

However, a student must have signed up for the program and be meeting the eligibility guidelines in order to qualify.

Ayers is in the process of meeting with students to enroll them in the program.

Once the students are active in Tennessee Achieves, they must remain a full-time student, complete the FASA (the federal student aid forms) and complete eight hours of community service a year for a charitable organization.

The second tier of the program includes the students being assigned a mentor. "This is critical to the success of the program," Ayers said of the mentors.

Mentors are given a group of students who they guide through the college application process as they offer support along the way. The mentors usually meet with the students twice and then send them reminders via texts as deadlines approach. Ayers said the encouragement the mentors provide is especially valuable to first generation college and vocational students.

Ayers said she also needs mentors at the local level. Currently, she has 29 as opposed to last year's 52.

For those interested in being a mentor, they can apply through Tennessee Achieves at www.tnAchieves.org/mentor-application.

Tennessee Achieves began in Knoxville and by 2012 was a statewide program.

In its first year, there were 493 applicants. The class of 2015, saw 54,896 applications filed for financial assistance.

In Campbell County, the number of applicants has grown from 189, in 2012, to 386 in 2015.

"This program has been an incredible difference," Ayers said.

To enroll in the program students need to see Ayers at CCHS.

(08/24/2015 - 6:00 AM)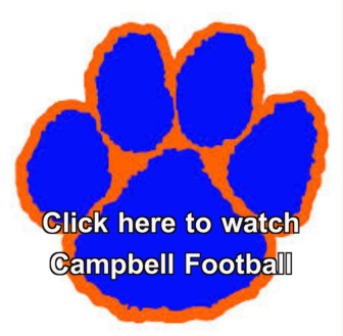 S
Youth rally promises to be 'extreme'
The White Bridge Park may end up as the place to be on Labor Day weekend.
In fact, organizers of the Extreme 3:16 Youth Rally are banking on that. Paul Bourff, who is spearheading the event, said the annual event has grown exponentially in the last four years.
Last year, the Christian experience drew 250 participants. This year, Bourff is planning for even more.
For him, the all-day picnic and music fest is way to reshape the echoes of past Labor Days. Bourff, a recovering addict, remembers a time when the holiday weekend was simply an opportunity to get stoned. "Labor Day was a big party weekend for me," he said. And now with five years of sobriety under his belt, Bourff wants other people to know a good time can be had sans alcohol and drugs. Looking back on his own life, Bourff said alcohol and drugs crept into his life.
"My mom and dad are two of the finest people in the world," he said noting that it wasn't trauma or bad childhood that pushed him into substance abuse.
The first time he smoked marijuana, Bourff was nine. By 15 he deemed himself a "full blown" user. At 18 he left home turning to cocaine and even harder drugs. "One thing just led to another," he said.
Then the back injury came. "That was the beginning of a real bad end," Bourff said.
For the next 10 years Bourff battled the back pain and constant need to feed his addiction. Eventually, he became an IV morphine user, who was committing crimes.
"I went to the very limit and God spared me," Bourff said of the time when he reached the bottom with his addiction. "I didn't know a way out."
Yet, there was one- in the form of a judge.
Criminal Court Judge Shayne Sexton offered Bourff the opportunity to take part in drug court, now called Recovery Court.
Bourff said he wasn't sure what the court was about, he just knew it meant not going to prison so he agreed.
It was during his days in recovery court that Bourff began to change.
"I realized I couldn't do it on my own," he said. "I gave my life completely over to Jesus Christ."
And he never looked back.
Today, with his sobriety and a love for Christ, Bourff is dedicated to helping others and showing them a good time minus the substances.
The idea for a youth rally was something "God planted" in Bourff's mind.
Bourff is happy for the opportunity to help host the event and share his testimony.
On Sept. 4 at 10 a.m., the celebration will begin. Bourff said an end hadn't been established but there would be plenty to do throughout the day.
Six Christian Bands, including the local favorite, The Shine Effect, will perform during the event. Bounce houses and speakers will round out the entertainment.
At 7 p.m. a church service will be held.
"Our whole objective is to get somebody saved," he said.
Lifestar and the rescue squad will also be on hand to give demonstrations as well. And there will be food- free food. Beginning at noon, organizers will serve BBQ sandwiches, chips and soft drinks.
"The Lord makes a way," Bourff said of feeding the masses at no cost to them.
(7/22/15 4pm)