CLICK to watch LIVE WLAF-TV 12
Smith Hardware is OPEN 7-days a week.
Smith Hardware opens at 7:30 AM Monday-Saturday
Get the Time & Temp anytime, call 423.566.8463, a service of Terry's Pharmacy
WLAF's "Business of the Day" today is:
MAMMA'S KITCHEN – Up the valley-423.563.9802
Shop local. It helps all of us.
Photo from home
Carl Pierce (L) meets Herman Webb on a visit to Loretta Lynn's home place near Paintsville, Kentucky. More pictures and the story are found further down this page.
Finals: Lady Cougars 72 Oliver Springs 54
Cougars 87 Jellico 73
Click here to WATCH Campbell County Basketball
It's sports time from WLAF's David Graham
WLAF's David Graham Sports Report is just a click away right here.(11/27/2015 – 1:00 PM)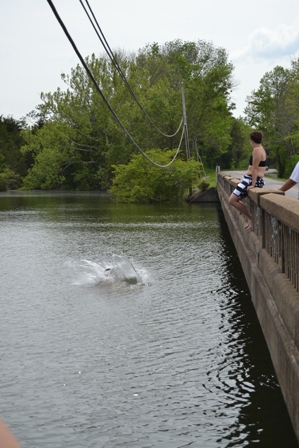 A postcard from Linda

History of Thanksgiving by Linda Driscoll by way of Dave Dunaway

It's easy to neglect the history of this joyous American holiday when party planning, cooking the 'perfect' dinner and housework consume our time and attention.
<![if !supportLineBreakNewLine]>
<![endif]>When you hear the term "Thanksgiving", like many Americans, the thought of turkey, family gatherings, card games, overeating and football may rush to mind. Smelling the scent of grandmother's oven-roasted turkey; seeing the full spread of delicious food laid out perfectly on the table; hearing your wacky uncle telling humorous jokes to the family. This is when you ask myself "How did this wonderful holiday that you look forward to every year actually begin?"
<![if !supportLineBreakNewLine]>
<![endif]>It's hard to remember the history of Thanksgiving Day, and for most of us, it was taught during our young days in elementary and junior high school. So, let's delve into a little history lesson.
<![if !supportLineBreakNewLine]>
<![endif]>The American Thanksgiving Day holiday began as a feast in the early days of the American colonies nearly 400 years ago. In 1620, a Pilgrim-filled boat called the Mayflower sailed across the Atlantic Ocean from England and landed at Plymouth Rock.
<![if !supportLineBreakNewLine]>
<![endif]>Arriving too late to grow many crops and without fresh food, half the colony died from disease. The following spring, the Iroquois Indians taught the new colony how to harvest and grow crops, like corn, and how to hunt and fish in the unfamiliar territory.
<![if !supportLineBreakNewLine]>
<![endif]>The autumn of 1621 brought a bountiful supply of beans, corn, barley and pumpkins to the thankful colony and it seemed necessary to plan a feast, to which approximately 91 Indians were invited. The feast celebration lasted three days.

In the following years, many original colonists celebrated the autumn harvest with a feast of thanks, and once the United State became an independent nation in 1776, Congress suggested one day of yearly thanksgiving for the entire nations to celebrate. George Washington proclaimed a national day of Thanksgiving, but was opposed by some. It wasn't until after a long civil war in 1863 that Abraham Lincoln asked Americans to set aside the last Thursday in November as a national day of thanksgiving. Thanksgiving was declared by every president following Lincoln and finally sanctioned by Congress as a legal holiday in 1941.
<![if !supportLineBreakNewLine]>
<![endif]>So there you have it- the basic background information on the Thanksgiving holiday. Spread the wealth this holiday and test your family members, guests and children on their knowledge of Thanksgiving Day history. And remember to give thanks for Thanksgiving!
<![if !supportLineBreakNewLine]>
<![endif]>Wishing you, your family and friends a Happy Thanksgiving, Linda Driscoll (11/27/2015-1PM)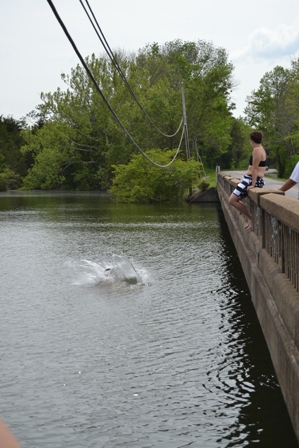 Area volunteers asking for your help
Rescue Squad & Fire Service solicit funds
By Susan Sharp
With the turkey gone and shopping to begin, people are in full holiday swing. However, there is another way to spend some of that hard earned money- give it to area volunteer first responders.
The Campbell County Rural Fire Service (CCRFS) and The LaFollette Volunteer and Emergency Rescue Squad (LVERS) are all volunteer based organizations who answer when an emergency call goes if out. Several members of the CCRFS members are also trained as first responders, which means they can go out on calls in the event area ambulances are busy, according to CCRFS Chief Daniel Lawson. "Some of our members even carry jump bags in their trucks," Lawson said noting this helped with response time.
And when dealing with a response time that includes the majority of the county, reaction time is crucial.
Donations make equipment like this fire truck possible for the Campbell County Rural Fire Service.
As of Wednesday, the CCRFS had been called out 16 times this week, according to Lawson. These calls included fires, a car accident and an assortment of emergency service calls.
For a department where people are freely giving of their time and energy, this is a large amount of calls.
Operating on a shoestring budget of $44,000 a year, Lawson said donations are a large part of the department's revenue even with the $20,000 a year the county contributes. "That amount of money is hard for even a person to live on," he said. For the department, that money has to stretch to pay utilities for five stations, fuel for a number of trucks, maintenance of equipment and gear when it needs to be replaced.
The LVERS is also an all-volunteer agency charged with covering 370 square miles of the county's 480 square miles. And while they too can provide EMS services, they also assist in searching for missing people, mountain and water rescues, drownings and vehicle accidents.
Because much of the county is covered in mountains, hills and bluffs, this year's public donations will be used to purchase new mountain rescue vehicles, according to a recent mailing.
They too operate on a tight budget, relying on the public's generosity for a portion of its revenue.
Both agencies also work on a mutual aide system meaning they will go out and assist if asked by another agency for help.
Donations for the CCRFS can be sent to P.O. 341, La Follette, Tenn., 37766 and contributions to LVERS can be mailed to P.O. Box 282, La Follette, Tenn., 37766.
(11/27/2015-6AM)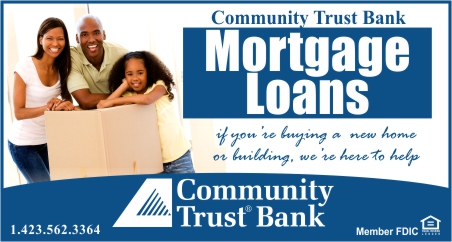 Holiday tourney honoring King tips tonight
Former players are invited to special ceremony
The first Thanksgiving Basketball Tournament at Campbell County High School hosted by La Follette and Oneida Nationwide Agent Gary Gray was in 2014. It was the same week that longtime basketball coach Vic King passed away. This year, the tournament is named for the late coach, and all former players are invited for a special tribute to King on opening night of the tourney.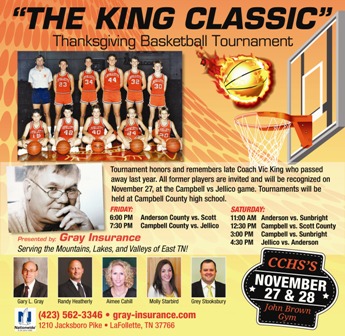 The King Classic presented by the Gray Insurance Agency hosts games on tonight and tomorrow, November 27 and 28 at Campbell County High's John Brown Gym. Anderson County, Scott County, Jellico, Sunbright, and host Campbell County are this year's participating teams.
The ceremony honoring and remembering Coach Vic King is at halftime of tonight's Campbell-Jellico game. That game tips off at 7:30-PM. King won many championships along with hundreds of basketball games as a head coach as well as an assistant coach. He was head coach at La Follette Middle School and Oneida High School while serving as an assistant at Jellico and Union County High Schools. King's teams captured four East Tennessee State Tournament Championships at LMS, along with three undefeated teams, and he was the assistant head coach at Jellico during the most successful season ever at JHS.
Tourney schedule is: Friday (11/27) - 6:00 PM Anderson County vs. Scott, Friday – 7:30 PM Campbell County vs. Jellico, and Saturday (11/28) – 11:00 AM Anderson vs. Sunbright, Saturday – 12:30 PM Campbell vs. Scott County, Saturday – 3:00 PM Campbell vs. Sunbright, and the final game is Saturday – 4:30 PM Jellico vs. Anderson. The WLAF and the B & M Tires Sports Network will televise all the tourney games live over www.1450wlaf.com with select games televised over WLAF-TV 12 and select radio coverage at AM 1450 and FM 100.9.
The undefeated Lady Cougars (3 & 0) travel to play in the Oliver Springs Thanksgiving this weekend. Today's game tips at 6:30-PM against host Oliver Springs. On Saturday, CCHS takes on Lenoir City in a 2:30-PM tip. There will be live updates from these games over the WLAF-B & M Tires Sports Network.
(11/27/2015-6AM)
The 5K for Conner around the corner
The 5k for Conner Lane is just two weeks away.
Lane is Campbell County Elementary School cross country runner who is ill. He is currently hospitalized at East Tennessee Children's Hospital.
All proceeds from the race will go directly to the family.
The race will be held at Cove Lake State Park with registration beginning at 7:30am at shelter number one. Race start time is 9am on Saturday, December 12.
Online registration can be completed at http://knoxvilleyouthathletics.org/component/content/article/403
The cost of the race is $20. Even those who don't run to come out and walk in support of Lane and his family. Registration forms are also available at Terry's Pharmacy and Absolute Fitness. Participants can also register the day of the race.
(11/27/2015-6AM)
Let Robbins Guttering beautify your home

Siding, Guttering, Windows, and more – Robbins Guttering 423.566.5461
Jerry Chadwell snapped pictures of all the hustle-n-bustle at Walmart on Thanksgiving evening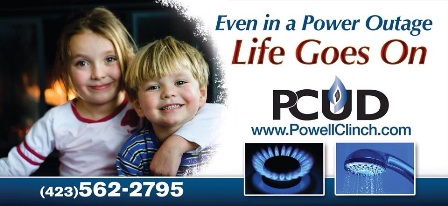 Another bucket list item is checked off
Loretta Lynn's birthplace is the latest
Signs are beside the gravel driveway that leads to Loretta Lynn's home place.
The Saturday morning air was cold. It was a day perfect for blue jeans, brogans, and a sweatshirt. But here's Carl Pierce wearing a suit and tie. Some things are never going to change. The 90-year and I made the three-hour or so trip from La Follette to Butcher Hollow, Kentucky. He was on a mission. This day, it was to visit the tiny wooden home where Loretta Lynn was born some 83-years ago.
You may recall seeing this store in the 1980 movie, "A Coal Miner's Daughter."
We first had to stop at the old Van Lear company store which is now owned by Lynn's family, the Webbs. There were some scenes shot at this store in Loretta's1980 movie, A Coal Miner's Daughter. A good portion of the movie, much to the dislike of the folks in Johnson County where Lynn was born and raised, was shot around Whitesburg, Kentucky, in Letcher County.
Herman Webb leads visitors to his parents bedroom
From there we wound on through the hollow to the big rock that reads Butcher Holler. We soon found our friend Herman Webb, Loretta's next-in-line sibling at age 81, whittling on a piece of wood in his drive-way which is a stone's throw from the rusty red gate that leads up the gravel drive-way to the old home.
This is Loretta Lynn's first guitar that she first play inside the old home place, and it rests on her parents bed. Countless fans have signed their names and left messages on the walls of this room.
The years have been kind to Herman since I last met up with him about ten-years ago. He was glad to see Carl and me as the two swapped ages with Carl being quite proud that he was older than Herman. Carl identified quickly with the old stove and washing machine still in the kitchen of the tiny home.
Herman's sister, Brenda Webb, is pictured here. They sang together for years before Brenda became known as Crystal Gayle.
The visit with Herman lasted a lot longer than the tour. One picture he pointed out was that of his grandmother. He says he's always thought that she was a full blooded Indian on his mother's side. I'm not sure how long this visit would'a lasted had it not been for a few other fans that showed up on the front porch wanting to see the old place.
Carl Pierce leaves Lynn's one-time frame home with an afternoon's worth of memories

Mission accomplished.

(11/27/2015-6AM)

Little left of Loby Blox corner

Childhood memories remain
This corner where Loby Blox once thrived was cleared on Wednesday
Thoughts of my pal Gary Harper resurfaced as what was left of Loby Blox was cleared away Wednesday. "Harper" and I often rode past or near that old block plant back in the late '60s on our bicycles several times a week.
All that's left of this corner is the office building

I always thought that it was special that our little town had its very own cinder block plant. But now all that's left of the corner of First and Aspen Streets are the office building and lots of memories. (11/26/2015-6AM-CHARLIE HUTSON PIX)

A message from Campbell County Mayor E.L. Morton

As we approach the busiest season of our American calendar year, I want to express my thanks for you and the special blessing of living in our county. So, for what do I have to be thankful?

Special people who build and grow our community. When I finished working outside our community, I returned to spend life with the family and friends most dear to me. Special people made choices and worked to create this special place. Thanks to the many continuing that service today.

My wife, my sons and God's Grace. My wife Elaine and I chose each other. God chose to give us a family. He first chose us and we've each been blessed to choose his Grace. I am thankful so many of you count the same blessings. Let us join in prayer and service for those that do not.

Living in peace and safety. The safety and security provided by the dedicated men and women in the military, law enforcement and public safety is a result of their choices. My family and yours live in a world of risk. Our peace and safety is guarded by these special people who choose to stand between us and that risk. What a joy it was honoring some of these Heroes at our courthouse on Veteran's Day.

Teachers. The ability to read, debate and amend the documents and ideas governing our lives is something unknown to millions of people in our world. Having lived alongside woeful illiteracy, where government is directed through sermons in foreign tongues and script, I am thankful that America's Teachers choose to teach. Thank you Teachers for the tools to choose and shape our own lives.

Cooperation. I continue to talk with people willing to earn a better life here in Campbell County, Tennessee. I am excited to see people pray for each other with great faith for great blessings. I am excited to see young artists celebrated in the buildings in our County Seat. I am excited to hear from workers seeking better roads to work and for the new paving across the county. I am thankful for the Commissioners you chose to make difficult funding choices in your behalf. I am excited when Citizens call or come to meetings to offer ideas. We are seeing this input impact our lives for the better.

Rising Expectations. We just celebrated a year with Lifestar flying 150 missions in the county for you and me. I am excited that we could save money in government and use it to pave the short road leading ground ambulances to that helicopter. I am excited that Mayor Stanfield and his Council paved the rest of Memorial Drive. I am excited that employers along that road recently hired more workers. I am excited that the other Cities and the Chamber are seeking new ways to grow business. I am excited about festivals drawing temporary tax payers for local music, ATV trails, Elk and Bass. We are engaging prospects that I expect to turn into neighbors, employers and friends. It really helps to have a cooperative environment to show them. In fact, they sometimes mention those very things about our community before we do. We are competing to fill the win column with jobs and I am confident we will.

The opportunity to serve you. You choose someone to serve you in this job every four years. I am humbled and thankful you've chosen me. While the job comes with some scrutiny, yours does too. It also comes with great fellowship, teamwork, hope and peace. May we all continue to work together to make choices that lead to Thanksgiving.

(11/25/2015 - 6PM)

Sheriff Robbie Goins encourages you to buckle up. Every trip. Every time.

Correctly worn seat belts save thousands of lives annually

The Thanksgiving holiday period is one of the busiest travel times of the year, and Campbell County Sheriff's Office wants to remind all travelers, whether they're traveling across the country or just across town, that one of the best ways to ensure a safe arrival is to buckle up, every trip, every time.

"During the long Thanksgiving travel weekend, many more people than usual are on the roads visiting family and friends," said Sheriff Robbie K. Goins. "And we want to alert everyone that perhaps the single best thing they can do to save lives and protect themselves and their passengers on our roadways is to insist on the regular and proper use of their seat belts."

According to the U.S. Department of Transportation's National Highway Traffic Safety Administration (NHTSA), seat belts saved more than 12,500 lives nationwide during 2010 alone. In fact, research shows that the risk of fatal injury to front seat passenger car occupants is reduced by 45 percent, and the risk of moderate to serious injury is reduced by 50 percent, when seat beats are worn correctly.

Yet, too many people are still not getting the message. Fifty-one percent of the 22,187 passenger vehicle occupants who were killed in motor vehicle crashes during 2010 were NOT wearing seat belts at the time of their fatal crashes.

"It's a simple step that each of us can take to protect ourselves and our loved ones. Yet, too many people are still not buckling up -- especially in the hustle and bustle of holiday travel," said Sheriff Robbie K. Goins.

During the 2010 Thanksgiving holiday (which ran from 6 p.m., Wednesday, November 24, to 5:59 a.m., Monday, November 29) 337 passenger vehicle occupants were killed in motor vehicle traffic crashes nationwide, and 55 percent of those were unrestrained at the time of the crash.

"Unfortunately, the overnight hours prove to be the most dangerous on our nation's roadways, not only during the Thanksgiving holiday, but throughout the year," said Sheriff Robbie K. Goins.

Nationally in 2010, 61 percent of the 10,647 passenger vehicle occupants who were killed in motor vehicle traffic crashes during the overnight hours (6 p.m. to 5:59 a.m.) were not wearing their seat belts at the time of the fatal crash, compared to 42 percent during the daytime hours.

During the Thanksgiving holiday weekend, 64 percent of nighttime fatalities involved unbelted passenger vehicle occupants, while only 41 percent of daytime fatalities involved unbelted passenger vehicle occupants.

"Every day of the year, but especially during more dangerous travel times like the Thanksgiving holiday and at nighttime, we are working hard to remind everyone to always buckle up," said Sheriff Robbie K. Goins. "Seat belts save lives, so please buckle up, every trip, every time, and so you can give thanks this holiday season and enjoy the time with your loved ones."

(11/25/2015 - NOON)

New Girl Scout Troup is selling Christmas ornaments

Bid online or in person
The Jacksboro Girl Scout Troop #20077 is conducting a silent auction for Christmas Ornaments. The troop is a new troop, looking to raise money for community outreach projects and badge earning projects.
The ornaments are on display at McCloud Mountain Restaurant through this Sunday, November 29. A bid sheet is available there, online through a public event on Facebook, and by calling Troop Administrator Billie Jo Ralston at 865-466-0998. The winner will be notified on Monday, November 30 and the ornaments will be delivered at an agreed time. Please note that the tree is not included in the auction.
(11/25/2015 - 6AM)
Hazel Valley is on a roll. Kidd addresses plea bargains.
WLAF welcomes your comments to wlaf@1450wlaf.com
Dear Editor,
Thank you for publishing my letter about the epidemic of plea bargains in our county. WLAF substantiated my submission with a long list of plea bargains.
Today a letter from the prosecutors office is published listing several people that has been sentenced to jail. The prosecutor's office claims credit for their prosecutions. But, every single entry plead guilty to their charges. That was a plea agreement to the charges, not a prosecution.
When those charged were permitted to walk out of the courtroom they broke their part of the plea agreement. This resulted in their return to Judge Shayne Sexton's court whereupon he sent them straight to jail...probably where they should have gone in the beginning instead of walking free on a plea bargain.
Perhaps I am wrong, but I thought a prosecution was going to trial and being convicted by a jury of peers. Being charged with a crime is not a prosecution. If a plea agreement is a prosecution, then my legal terminology must be behind the times. I thought a plea agreement was the result of charges being pressed rather than a prosecution. Usually a plea agreement is reached because of threat of prosecution and the worse results of a conviction.
Would the prosecutors office please clarify this?
Jerry Kidd
jdwaynekidd@aol.com
La Follette Eye Clinic receives national recognition

INVISION, a national magazine for American eye care professionals, recently announced that La Follette Eye Clinic has been named one of "America's Finest Optical Retailers" for 2015. This distinction comes less than a year after the clinic's move to a new facility and location.
A panel of judges selected the winners from around the country based on interior design, individuality, exterior design and website.
The design theme of La Follette Eye Clinic's new 10,000 square foot facility was a "Celebration of Vision," and the judges certainly celebrated the look and feel of the vibrant color scheme found throughout the building, comparing it to some of the most well-known brands in the world.
"One of our judges complimented La Follette Eye Clinic as 'the Target of optical retailing,' and another said 'it may just give Disney a run for its money as the happiest place on Earth'," says INVISION editor-in-chief Julie Fanselow. "We all got a sense of energy from the colors and the building's spacious, open feeling."
Drs. Andy and Elizabeth Howard, owners of the practice since 2002, wanted to create a place that would keep local residents in the area and save them from traveling for their vision care and eyewear. As the new location gains more prominence and notoriety, more visitors from around the region are making the trip to La Follette.
"We wanted to create a true destination for East Tennesseans who value not only their vision, but also their overall health," says Dr. Andy Howard. "We're truly grateful for everyone that played a role in helping us achieve our 'vision' and this dream."
Additionally, the clinic was honored by Review of Optometry magazine's 2015 Office Design Contest for its dedication to both patients' needs and aesthetic appeal of the new building.
Dr. Sharokh Kapadia, one of the contest judges, noted, "This practice has a lot of presence-great curbside appeal with the inside having an open, bright and airy feel to it. The owners have put a lot of thought into maximizing efficiencies and improving the patient's experience from the use of 16 exam rooms organized into four separate pods and circular patient flow to the spacious and inviting optical."(11/25/2015 - 6AM)
<![if !supportLineBreakNewLine]>
<![endif]>
Cold morning. Warm hearts.
Prayers were sent up this morning at 9-AM for young Conner Lane. The Caryville Elementary School student is battling an illness at Children's Hospital, and this group, mainly of City of La Follette and LUB workers, held a morning prayer vigil for the youngster. The group gathered in front of City Hall after a portion of South Tennessee Avenue was shutdown.
(11/24/2015 - 10AM)
Judge sentences offenders to TDOC
On Nov. 16, Campbell Criminal Court Judge Shayne Sexton found the following individuals in violation of their supervised release and remanded them to Tennessee Department of Corrections (TDOC) custody:
Shenna Nicole Baird, Morley, had previously pleaded guilty to theft of property over $1000 and felony failure to appear, and received a suspended sentence of five years supervised by TDOC. She was found guilty of violating the terms of her release and was sentenced to serve her five year sentence in TDOC custody.
Penny Denise Campbell, La Follette, had previously pleaded guilty to forgery, and received a suspended sentence of two years supervised by TDOC. She was found guilty of violating the terms of her release and was sentenced to serve her two year sentence in TDOC custody.
James Brian Chambers, La Follette, had previously pleaded guilty to theft of property over $1000, and received a suspended sentence of four years supervised by TDOC. He was found guilty of violating the terms of his release and was sentenced to serve his four year sentence in TDOC custody.
Kirk Patrick Henry, Englewood, Fla., had previously pleaded guilty to burglary and received a suspended sentence of three years supervised by TDOC. He was found guilty of violating the terms of his release and was sentenced to serve his three year sentence in TDOC custody.
Mark M. Ivey, La Follette, had previously pleaded guilty to possession of a schedule II controlled substance with the intent to sell or deliver, possession of a schedule VI controlled substance with the intent to sell or deliver, theft of property over $1000, and felony failure to appear and received a suspended sentence of eight years supervised by TDOC. He was found guilty of violating the terms of his release and was sentenced to serve his eight year sentence in TDOC custody.
Ryan Oneal Leboueff, address unknown, had previously pleaded guilty to attempt to initiate manufacture of methamphetamine and received a suspended sentence of six years supervised by TDOC. He was found guilty of violating the terms of his release and was sentenced to serve his six year sentence in TDOC custody.
Casey Lynn Lemarr, La Follette, had previously pleaded guilty and received a suspended sentence of six years supervised by TDOC. He was found guilty of violating the terms of his release and was sentenced to serve his six year sentence in TDOC custody.
April Lea Marlow, address unknown, had previously pleaded guilty to sale of a schedule II controlled substance and received a suspended sentence of three years supervised by TDOC. She was found guilty of violating the terms of her release and was sentenced to serve her three year sentence in TDOC custody.
Justin Lee McIntosh, Rocky Top, had previously pleaded guilty to theft of property over $1000 and received a suspended sentence of two years supervised by TDOC. He was found guilty of violating the terms of his release and was sentenced to serve his two year sentence in TDOC custody.
The above violators were prosecuted by the Office of District Attorney General Jared Effler.
(11/24/2015 - 6AM)
Operation Christmas Child takes next step
Monday was last collection day
Sunday may've been the easy part. It was the day all the shoeboxes that have been so lovingly filled with items for children were loaded for shipment. Since it began in 1990, Operation Christmas Child continues to grow.
Churches across Campbell County, including East La Follette Baptist Church and First Baptist Church of La Follette along with New Horizon Baptist Church, pulled together to see that the 2015 version of "the shoebox" mission was another success. Operation Christmas Child is a ministry of Samaritan's Purse, based out of Boone, North Carolina, and is under the direction of CEO Franklin Graham.
Graham is the eldest son of Evangelist Billy Graham. Even though the deadline to assemble a shoe box for a child in a foreign country has passed, there's still time to assemble a box online by clicking here http://www.samaritanspurse.org/what-we-do/operation-christmas-child/

(11/24/2015 - 6:00 AM - CHARLIE HUTSON PIX)
Walden enjoying new position in judge's office
There is a new face in the Eight Judicial District Criminal Court Judge's Office.
Deanna Walden began in her job as administrative assistant to Judge Shayne Sexton nearly two months ago. In that time, she has been learning the court process, enjoying her time as a novice. As part of her on the job training, Walden has been attending court, even observing a few trials.
"I love it," she said of witnessing the judicial process firsthand. "You don't learn anything by sitting in the office."
"I have been pleasantly surprised by her interest in court and how it relates to her success in the office," Criminal Court Judge Shayne Sexton said.
For Walden, who has an administrative and banking background, accepting a job within the court system meant she was going to be under a learning curve for a while, but she is catching on quickly. After attending court for several months, her understanding of the inner judicial workings is growing. "I can see how it all comes together now," she said.
Walden's recent education of the judicial process has also benefitted Sexton.
"By helping Deanna learn the process it has allowed me to review the way I do court and my scheduling, and we have made some changes because of that," the judge said.
Walden's transition from the private sector to the realm of being a more public employee wasn't taken lightly. When Sexton realized he would need to replace his long time secretary who had decided to retire, he began to consider his possibilities.
One thing he was certain of was that it would take "somebody special and reliable," he said of finding the right candidate. "This is a two person shop," he said noting the need to hire a dependable assistant. Sexton, who is responsible for five counties across the Eighth Judicial District, relies on his assistant to run the office in his absence. And while the legal world was new for Walden, being in that position wasn't. For the last eight years, Walden served as administrative assistant to Pyro Shows CEO Landsen Hill. It was through her work at the fireworks corporation that Sexton became impressed with her organizational and administrative skills.
Taking the expertise she learned there, Walden has been making her mark on the judicial district. In the time leading up to her officially starting her duties, Walden made it a point to visit each clerk across the district and introduce herself.
"I wanted them to be able to put a name with face," she said.
(11/24/2015 - 6AM)
Sheriff Goins warns of IRS telephone scam
He urges you to hang up immediately
Reports have been coming into the sheriff's office in reference to scamming telephone calls. It's where the caller poses as an IRS collector and threatens you with law enforcement action, prison and fines if you don't immediately send them money. They say you owe for back taxes, by way of credit card or check. Campbell County Sheriff Robbie Goins says that this is nothing but a scam. He says that the IRS does not and would not solicit back tax collections over the phone. Goins urges you to please do not send them money. He says your best defense is to hang up immediately, and, if you wish, contact the IRS or your income tax preparer.
(11/23/2015 - 6AM)
Time to run for Conner
5k to benefit the family
By Susan Sharp
In the wake of Conner Lane's illness, Campbell County has embraced him and his family. From prayer services to selling blue wristbands that say "Team Conner," the community is stepping up to help in any way possible.
Until a few weeks ago, Lane showed no signs of any illness. Then his speech and motor skills began to breakdown. After being hospitalized at East Tennessee Children's Hospital, he was diagnosed with multiple brain tumors.
Wristbands are $2 each & can be purchased at Caryville Elementary School.
His classmates at Caryville Elementary School have sent cards, posters and gifts in hopes of keeping his spirits up. On Thursday night, the basketball teams wore blue socks, Lane's favorite color, in support of their friend.
In continuation of support, on Sat. Dec. 12, a 5k will be held to raise money for the Lanes.
"I wanted to do something," said Megan Smith. Smith's daughter, an avid runner just like Lane, is on the county cross country team with him.
The race will be held at Cove Lake State Park with registration beginning at 7:30am at shelter number one. Race start time is 9am.
The cost of the race is $20. Smith encourages even those who don't run to come out and walk in support of the Lanes. All proceeds will go directly to the family.
Registration forms are available at Terry's Pharmacy and Absolute Fitness. Participants can also register the day of the race.
(11/23/2015 - 6AM)
Kidd pings RL, DA, & PD
WLAF welcomes your comments to wlaf@1450wlaf.com
Dear editor,

Regarding the latest discussion about the Senior Center selling deer meat, I thought R.L. Gibson on his show this past Monday night settled the issue once and for all. Gibson said and I quote, "The customers who were purchasing plates of food at the Senior Center were paying for the vegetables on their plates and not the meat."
Like a cheap lawyer, Mr. Gibson parsed the food on the plates and that settles that.
If anyone is paying attention, it appears to me our DA's offices are doing exactly the same things they were doing under the Phillips' family control. Every case I am reading about is being plea bargained down to practically nothing.

I remember clearly Jared Effler promising to prosecute ALL criminals to the fullest extent of the law. He also promised they would be going to prison instead of walking free on probation.
Has anyone noticed the Public Defender's Office is still NOT defending anyone? They are doing a great job on their primary task of plea bargaining for criminals but they NEVER defend anyone in trials before juries. I guess work is something an erg (unit of work) meter can never measure when it comes to tax funded jobs.

The budget for the DA's office is in the millions. The budget for the Public Defender's office is well over a million...and...they do nothing. Welfare jobs for lawyers like ORNL is welfare for scientists.

You pay your bills then you have to pay all of theirs as well.
(11/23/2015 - 6AM)
Jerry D. Kidd
702 S Tennessee Ave
Lafollette TN 37766
(423)562-5600
jdwaynekidd@aol.com
The following cases were resolved last week in Campbell County Criminal Court through plea agreements:
Chad R. Jones- DUI, violation of implied consent law; two days split confinement with four days jail credit, 11 months, 29 days supervised probation, court costs, $350 fine, attend MADD Expert Panel, one year revocation of driver's license, remain on supervision until all costs are paid.
Brittany Dakota Teeple- statutory rape; two years judicial diversion, two years supervised probation, court costs, no contact with the victim.
Ward Samuel Davis- burglary, theft over $1,000; 70 days split confinement with credit for time served, four years supervised probation, court costs, $2,000 restitution, court costs, $75 fine, no contact with the victim.
Eddie Ray Riggs- aggravated burglary; four years supervised probation, court costs, $150 fine, $1,500 restitution, no contact with the victim.
Ryan Daniel Currier- attempted theft under $500; six months unsupervised probation, court costs, $75 fine, $50 restitution, no contact with the victim.
Joshua Paul Hicks- forgery, two counts of theft under $500; 90 days split confinement with credit for time served, two years supervised probation, court costs, $300 fine, no contact with the victims, obtain alcohol and drug assessment following all recommendations, attend rehab, begin TDOC probation after rehab, serve remainder of 90 days if failure to attend rehab occurs.
Billy Christopher Phillips- aggravated burglary, assault; three months split confinement with credit for time served, four years supervised probation, court costs, restitution to be determined Jan. 2016, no contact with the victims.
Brittany Taylor Schwartz- attempt to introduce contraband into a penal facility; agree to violation of probation and serve sentence in custody of Tennessee Department of Corrections (TDOC) with credit for time served.
Joseph Lee Ellison- third offense DUI, two counts possession of a schedule III controlled substance, possession of a schedule II controlled substance with intent to sell, promotion of methamphetamine manufacture; 193 days to serve with credit for time served, eight years supervised probation, court costs, $4,050 fine, attend one MADD Victim Impact Panel, revocation of driver's license for six years.
Roberta Ann White- burglary, theft under $500; 45 days split confinement with credit for time served, four years supervised probation, courts costs, $833 restitution, no contact with victims.
Joshua Lee Styles- theft over $10,000, felony reckless endangerment; seven years to serve in TDOC.
Eric Clyde White- burglary; 125 days split confinement with credit for time served, court costs, $833 restitution, no contact with victims.
Ricky Stults- assault, resisting arrest, domestic assault, filing a false report; eight years supervised probation, court costs.
Randall Scott Johnson- int. of the process to manufacture methamphetamine, felony possession of drug paraphernalia; serve sentence in TDOC custody with jail credit for time served.
Chadwick Brook McCullah- attempt to introduce contraband into a penal facility; 31 days split confinement with credit for time served, three years supervised probation, court costs.
Brandon Shane Halcomb- introduction of contraband into penal facility; 43 days split confinement with credit for time served, three years supervised probation, court costs.
Cody Ryan Franzmann- possession of schedule VI controlled substance, possession of schedule II controlled substance driving on a revoked license; 60 days split confinement, three years supervised probation, courts costs, $2,000 fine, loss of driver's license for one year.
Dustin Ray Elliott- two counts of burglary, two counts theft over $1,000; will serve sentence in TDOC custody, $7,000 restitution, no contact with victims, begin paying restitution upon release from TDOC.
Carl Wayne Adkins- theft over $500, theft under $500; 30 days split confinement with credit for time served, two years supervised probation, courts costs, $940 restitution, $150 fine.
Daniel Lee Christian- theft over $10,000, two counts theft over $1,000, aggravated burglary; 148 days split confinement with credit for time served, seven years supervised probation, court costs, $300 fine, $12,027 restitution, no contact with the victims.
Alaina Shrelle McCarty- DUI Over .08, DUI without BAC; two days split confinement with credit for time served, 11 months, 29 days supervised probation, court costs, $350 fine, attend MADD Impact Panel, revocation of driver's license for one year, remain on probation until all costs and fines are paid.
Billy Joe Jeffers- violation of the sexual offender registry; 90 days split confinement with credit for time served, two years supervised probation, court costs, $75 fine, $202.40 restitution.(11/23/2015 -6AM)
The Food Life Service truck made its annual stop on Friday morning at Terry's Pharmacy. It was there to pick up a large load of donated food items. L-R Sue, Raewyn, Gwen, & Justin helped load the truck.
Eight Thanksgivings and still going strong
Food drive by Terry's Pharmacy's a success
Four-thousand, eight-hundred cans of food. A haul of more than two-tons. Feeding 500 families. In a week when America gives thanks, Rissa Pryse and her staff at Terry's Pharmacy are giving thanks to their patients for being so generous with food donations this fall.
This Thanksgiving week marks the eighth year that Terry's Pharmacy has sponsored the food drive, and this year, it matched 2,400 cans of food. All the donated food benefits Campbell Countians.
(11/23/2015 - 6AM)
It's sports time from WLAF's David Graham
WLAF's David Graham Sports Report is just a click away right here.(11/23/2015 – 6:00 AM)
Conner Lane, a fifth grader at CES, is ill, and at Thursday night's Caryville Elementary Sschool basketball game, the players wore blue socks to show support for Conner. Read more about Conner further down this page. (SUSAN SHARP PIX)

Orton/ Comer case stalls due to transportation issues

A series of motions in the Gabby Orton murder case were set to be heard yesterday.

However, a problem with Josh Comer's transportation caused the hearing to be delayed until next year.

Comer, who is charged with first degree felony murder in the death of the three-year-old, is being held outside the county.

After more than an hour's delay at yesterday's hearing, Assistant District Attorney Tom Barclay told the court there had been a problem getting Comer back to the county for the hearing.

He "is housed at another facility for security purposes, and I wasn't aware of that. He was transferred again," Barclay continued. In order for Comer to be brought to Campbell County, a move back to his original facility was needed, he said.

Instead, Barclay and attorneys for Comer jointly asked the court to reschedule the hearing.

The hearings are now slated for Jan. 12, 2016.

Gabby's mother, Amber Orton, was also scheduled to have motions heard in her case as well. She is facing aggravated child abuse and neglect charges.

Her court date has also been postponed until January. She too remains in jail.

A father's pain

Jim Orton wants justice for Gabby

Words can't describe the pain Jim Orton carries over the loss of his daughter Gabby.

However, his tears show the pain that words can't define.
Gabby Orton
In June 2014, Jim Orton received the news his three-year-old daughter was dead. In the middle of a contentious divorce, Jim Orton had moved to Nashville months earlier in hopes of finding employment. Since the move, he had been trying to see his daughter and other children. He and their mother, Amber Orton, had separated and she was already seeing someone- Josh Comer, according to Jim Orton. She allegedly told her estranged husband if he wanted to see the children, it would be at her house only. Believing that could lead to more problems, Jim Orton communicated with his children via phone calls.
With that option wearing thin, he decided to reach out to Amber's parents in hopes they could facilitate visits. In that phone call, his world was shattered.
"They told me she had been murdered," Jim Orton said holding back tears. His next move was to drive back to Campbell County and try to find out what had happened to Gabby. Those answers were few and often only led to more questions.
In time, Amber Orton was arrested and charged with aggravated child abuse and neglect. Comer was also arrested with more severe charges levied against him. He was named as the primary culprit in Gabby's death, being charged with first degree felony murder. State prosecutors have since filed notice they are seeking the death penalty for Comer.
This brings little comfort to Jim Orton. Convictions and a possible death penalty won't bring back the daughter he describes as "cute as a button."
His favorite memory of his little girl is when she was born. Jim Orton was in the delivery room when a baby with "a head full of curly hair" was presented to him. "She was so cute," he said with a smile that quickly fades to a stifled cry.
How the events leading to her death could have unfolded leaves him baffled.
An autopsy report confirmed Gabby had suffered severe child abuse prior to her death. The woman that Jim Orton was married to would not have let that happen, he said. "She was a great mother when were together," he said. "I worked in the mines and she stayed home with the kids." The couple was raising four children when their marriage crumbled
.
Amber Orton was already a mother to Austin and Tyler when she and Jim Orton married. In time, Jeffery and Gabby came along. Jim Orton said they were just a normal family.
Following Gabby's funeral, Jim Orton moved back to Campbell County and began trying to reestablish his relationship with his sons.
In January of this year, his divorce with Amber Orton was final as was his custodial situation with the boys. Jeffery and Austin now live with him, while Tyler lives with Amber Orton's sister.
There are times that every day is a struggle. Jim Orton is a single dad who does what he can to shield his boys from further pain, but, there is no escaping some of it. They are painfully aware of their little sister's death, he said. The boys have also shared with him some of the alleged mistreatment they endured at the hands of Comer.
It is hard for Jim Orton to hear those things. Given the opportunity to do some things over, he would.
"I wished I had stayed here. I wish I had tried to take custody sooner," he said, the tears no longer holding back. "This has been pure hell. I can't even describe how it's been."
In hopes of keeping a part of Gabby alive, Jim Orton and his boys display photographs of her. They also have her favorite teddy bear on a shelf in the living room. "It was her first teddy bear," Jim Orton said.
(11/20/2015 - 6AM)
La Follette Medical Center is nationally recognized as top performer
List published by The Joint Commission honors exemplary patient care
La Follette Medical Center, Jefferson Memorial Hospital, and Newport Medical Center have each been named a 2014 Top Performer on Key Quality Measures® by The Joint Commission, the nation's leading accreditor of healthcare organizations. The honor recognizes hospitals that excel at meeting The Joint Commission's stringent measurements for exemplary patient care.
Only 1,043 – less than one-third – of eligible United States hospitals achieved this distinction for attaining and sustaining excellence in certain clinical measures. The prestigious annual list was released on November 17 in The Joint Commission's 2015 annual report, "America's Hospitals: Improving Quality and Safety."
"We are proud of our clinical staff for their hard work to provide safe, effective care," said Mark Cain, chief executive officer, La Follette Medical Center. "The Joint Commission's recognition of our efforts is very gratifying for our entire team."
The Top Performer program recognizes hospitals for improving performance on evidence-based interventions that increase the chances of healthy outcomes for patients with certain conditions. The performance measures included in the recognition program are heart attack, heart failure, pneumonia, surgical care, children's asthma, inpatient psychiatric services, stroke, venous thromboembolism, perinatal care, immunization, tobacco treatment and substance use.
La Follette Medical Center, Jefferson Memorial Hospital, and Newport Medical Center were each recognized for attaining and sustaining excellence in accountability measure performance for pneumonia and immunizations. Additionally, Jefferson Memorial Hospital was named a top performer for surgical care.
To be a 2014 Top Performer, hospitals had to meet three performance criteria based on 2014 accountability measure data, including:
<![if !supportLists]>· <![endif]>Achieve cumulative performance of 95 percent or above across all reported accountability measures;
<![if !supportLists]>· <![endif]>Achieve performance of 95 percent or above on each and every reported accountability measure with at least 30 denominator cases; and
<![if !supportLists]>· <![endif]>Have at least one core measure set that had a composite rate of 95 percent or above, and within that measure set, achieve a performance rate of 95 percent or above on all applicable individual accountability measures.
"Delivering the right treatment in the right way at the right time is a cornerstone of high quality healthcare. I commend Tennova Healthcare and the efforts of the teams at La Follette Medical Center, Jefferson Memorial Hospital, and Newport Medical Center for their excellent performance on the use of evidence-based interventions," said Mark R. Chassin, M.D., FACP, MPP, MPH, president and chief executive officer, The Joint Commission.
"We understand what matters most to patients is the quality and safety of the care they receive. That is why we have made it a top priority to improve positive patient outcomes through evidence-based care processes," said Trevor Castaneda, chief executive officer, Newport Medical Center. "We're proud to be named a Top Performer as it recognizes the knowledge, teamwork and dedication of our entire hospital staff."
For more information, visit www.jointcommission.org/accreditation/top_performers.aspx.
WLAF's David Graham caught the King Court dedication via his camera lens
Great job, as always, Dave!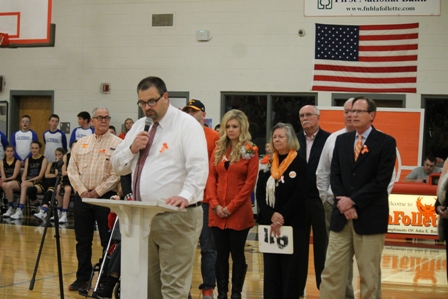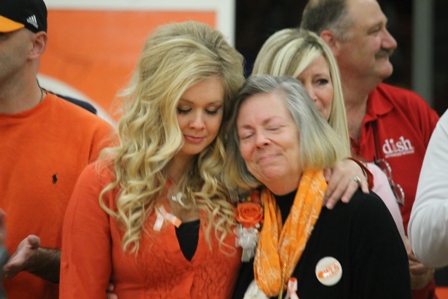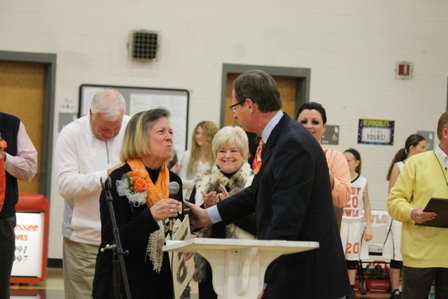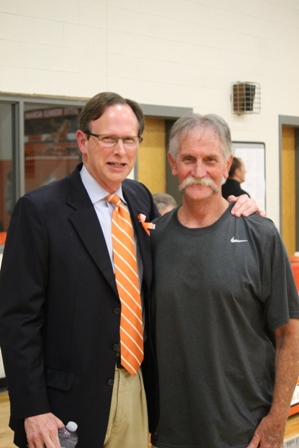 Click on the Cougar paw for Campbell Basketball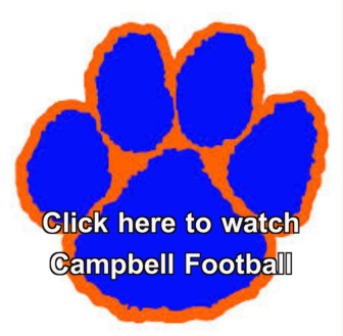 Community gathers to pray for Conner
By Susan Sharp
Though the sun had barely risen by 7:30 Wednesday morning, the area around Caryville Elementary School shone bright. Illuminated by the blue lights of police cars and the flashing yellow lights of LaFollette Utility Board trucks it appeared there was an emergency at the school of over 600.
And there was, but it wasn't of the concrete kind. Instead it was an emotional emergency and it is being felt throughout the entire county.
Conner Lane, a fifth grader at CES, is ill.
For the last several days Conner and his parents, Wendy and Curtis Lane, have been at Children's Hospital in Knoxville.
Students, staff and the community gathered to pray for Conner Lane at Caryville Elementary School Wednesday morning. Similar services will be held the rest of the week at area schools.
Two weeks ago, Conner, who runs cross country and plays soccer, seemed fine. Then his speech and motor skills began to breakdown, according to CES Principal Lori Adkins. Conner was soon diagnosed with a "very severe large tumor at the base of his brain," Adkins said.
Since that time, the boy whose eleventh birthday is Nov. 29 has been put through a battery of tests. His family is stuck in a holding pattern as they wait for additional information about his diagnosis.
Hoping to keep his spirits up, CES students have flooded his hospital room with cards, posters and presents. Adkins played delivery person two days last week, taking the items over to the boy she has known since preschool.
"The closet in his room is jammed," she said.
On Wednesday, a prayer service was held at the school flagpole for Conner.
Standing in a circle holding hands, students, staff, parents and community members prayed for the child a community has embraced.
Jason Freeman, the pastor leading the prayer, asked for strength for the family and healing for Conner.
He then asked the students to join him in a tighter circle.
"When I put my hand up we are going to chant 'Conner'," Freeman said.
Jason Freeman led the students as they chanted Conner's name at the close of the service.
Then as his hand went in the air, "Conner, Conner, Conner," broke the somber silence. The hope for their classmate to be cured and come back to school could be felt as the children's voice echoed.
"It was a wonderful showing this morning," Adkins said. "We want everyone to remember how important is to focus on Conner and his family right now."
Today, Thursday, a prayer service will be held at Jacksboro Elementary School at 7:30 am. On Friday Valley View Elementary will conduct a service, also at 7:30 am.
At tonight's CES basketball game, the players will wear blue socks to show support for Conner.
In another show of support, a 5K is being held on Dec. 12 at 9 am at Cove Lake Park.
Registration will begin at 7:30 am at shelter number one.
(11/19/2105 - 6:00 AM)
Burt Loupe honored Wednesday evening
Has been a part of the local airport for nearly 50-years
High winds and awful weather kept Burt Loupe grounded at the Philadelphia airport Wednesday afternoon. But his absence didn't keep Lynn Prater and others from honoring the longtime manager of the Campbell County Airport last night at the airport. Prater is a retired major airline pilot and tells WLAF that Loupe has taught more than one-hundred people to fly over the years, including Prater. He says Loupe doesn't want any praise, but applauds him for all he's done for the airport. From instruments for bad weather to high intensity runway lights to more hangers and a runway that can accommodate most corporate jets, Prater points out that Loupe has developed the airport into an amazing airport.
Through grants from federal, state, and local resources, Loupe continues to find ways to improve the airport and continues to keep it self sufficient. A community's airport is known as the "front door"; especially to industry, because it's the first thing people see year-after-year. Prater has been flying since age 12 and brags on Loupe's awards. He notes that Loupe has been honored by the State of Tennessee with several "Front Door" Awards over the years. Among the criteria for the Front Door Award is: general appearance of the airfield, buildings and grounds; quality of services offered to passengers, aircraft and crews; cleanliness and level of maintenance of areas used by the passengers, and, an overall impression of community pride and commitment to quality. One of the pilots at last night's event said that since Burt was stuck in Philly, that he was "out of the loop." Congratulations, Burt!
(11/19/2015 - 6AM - CHARLIE HUTSON PIX)
Time to order your poinsettia
Deadline is tomorrow
The annual fund raiser for the Developmental Center, an arm of Community Health of East Tennessee (CHET), is winding down. It's the once-a-year Poinsettia Sale, and there's still time to order. Six and a half inch pots are $12 with the 10-inch pots going for $25. Colors are red or white or pink. Order deadline is tomorrow. To order, call Sharon at 423.562.4289, extension 7. Poinsettias will be delivered the first week of December.
(11/19/2015 - 6AM)
LifeStar celebrates one-year in Campbell County
Appreciation event held Wednesday evening at the airport
"Quality of life." That's the immediate response from Campbell County Mayor E.L. Morton when asked about LifeStar being stationed at the Campbell County Airport. He says upon LifeStar's arrival, it immediately improved the quality of life for Campbell Countians.
Campbell County Mayor E.L. Morton, LifeStar Program Director Jeff Gregory, and 3rd District County Commissioner Rusty Orick
Morton notes that the orange and white chopper flew 150 missions just for Campbell Countians in its first year, and that it averages right at one and a quarter flights a day. That comes out to more than 450 flights in year number one. Morton also says that since moving from Anderson County, where fog was often a grounding issue, LifeStar has about 30 more flyable weather days at its new home.
(11/19/2015 - 6AM - CHARLIE HUTSON PIX)
The team that makes LifeStar lift
Freeman Park takes on a Christmas look
Ann Thompson, Darian Foust and Adam Hutson (below) spent Tuesday getting Freeman Park ready for Christmas. The Christmas Parade is Saturday, December 5th at 2-PM. (CHARLIE HUTSON PIX)
Morton pleads guilty in son's abuse case
Step dad goes to court in 2016
By Susan Sharp
The woman originally charged in the scalding of her toddler son, pleaded guilty to a lesser charge on Monday.
Nakita Morton admitted in Campbell County Criminal Court that she was guilty of facilitation of aggravated child neglect in a child under the age of 8.
Although she admitted her guilt, Morton wasn't sentenced.
That portion was delayed until Feb. 2016 so a presentencing investigation can be conducted. In the meantime, Nakita Morton was released from the county jail on Monday.
Morton and her husband, Eric, were charged last year with multiple counts of aggravated child abuse and aggravated child neglect after severe burns were discovered on her son, Zander. Medical reports estimated that Zander had second degree burns over 70 percent of his body.
Eric Morton allegedly told police he had placed the boy in ankle deep bath water that wasn't hot enough to burn him, police reports said. Eric Morton allegedly said he left the child momentarily only to hear the boy screaming. When Eric Morton returned to the bathroom, he said he saw steam rising from the tub. However, at a general sessions hearing Campbell County Sheriff's Department Det. Ricky Jeffers said in his summation and that of Vanderbilt doctors, who treated the child, the burns were not accidental.
Nakita Morton found herself charged when it was learned that she didn't seek care for her son. Her original charges were two counts of aggravated child neglect under the age of eight and two counts aggravated child endangerment of a child under the age of eight.
Eric Morton is scheduled to appear in court next year. He is currently being held at the Campbell County Jail on a $750,000 bond.
(11/18/2015 - 6:00 AM)
Muse pleads guilty to charges surrounding accident
Crash led to death of JPD detective
By Susan Sharp
On Monday, David Muse pleaded guilty to the charges stemming from an accident that took the life of a police officer.
However, his sentencing was delayed until April 2016.
Muse pleaded guilty to all of the charges he was indicted on earlier this year. Those charges included failure to yield to an emergency vehicle, a due care violation and failure to maintain his lane.
Muse was the other driver in a two car collision earlier this year that eventually claimed the life of Jacksboro Det. Mike Starrett.
On a rainy Friday, January 23, 2015, Starrett was en route to assist at another accident that occurred on state route 116 when Muse's 1993 GMC was unable to stop and slid across traffic striking Starrett's cruiser, according to police reports.
In the course of the accident, Starrett sustained numerous injuries. While in the hospital, he began to show signs of recovery, only to eventually succumb to his injuries.
Days after his death, Starrett was laid to rest as law enforcement officials from across the state gathered to paid tribute to one of their own.
(11/18/2015 - 6:00 AM)
Stanfill sees charges dismissed
In turn sacks his lawsuit
By Susan Sharp
After nearly two years of legal skirmishes, Daniel Stanfill left the courtroom a free man on Tuesday morning and a pending civil action lawsuit against the county will now be dismissed.
In Jan. 2014 Stanfill was arrested for the armed robbery of Big O's Market on the east side of La Follette.
Since that time, Stanfill has declared his innocence while asserting his arrest was a conspiracy. To that point, three days after he was indicted on two counts of armed robbery and theft under $500, he filed a civil lawsuit that said the Campbell County Sheriff's Office had framed him for the crime.
As that suit lay in wait, Stanfill's legal team, which at one point included his stepfather attorney Dave Dunaway, filed a bevy of motions that ranged from asking for a change of venue to requesting a comprehensive list of people throughout the Eight Judicial District that owned a Berretta .38, the kind believed to have been used in the robbery.
Tuesday was the day agreed on to hear the multiple motions, but as the 9 am start time came and went, it appeared talks were in the works to resolve the case.
Shortly after 10 am, Criminal Court Judge Shayne Sexton took the bench asking the attorneys if they had reached a disposition.
Bob Jolly, Stanfill's attorney, was quick to his feet, addressing the change of venue motion.
"There was a newspaper article that stated he (Stanfill) confessed," Jolly began. "The sheriff's department did not give that statement to any newspaper."
When the judge asked Assistant District Attorney Tom Barclay to weigh-in, Barclay agreed with Jolly.
"On the record, Daniel Stanfill did not confess," Barclay said.
He then went on to explain the state's position on the case that has lingered in the court system for months.
"We have consulted with all of the victims," Barclay said noting there had been "at length discussions with law enforcement" as well.
"After sitting down and evaluating this case, we believe it is the best interest of justice if we move to dismiss this case with prejudice," Barclay said.
Dismissing a case with prejudice essentially kills any attempt at later prosecution.
And while his client had just been absolved of the felonies that were before him just minutes earlier, Jolly wasn't through.
"At an appropriate time, we will submit an expungement order," Jolly told Sexton. With the expungement, the charges filed against Stanfill will vanish.
Following the brief hearing, Jolly and Barclay declined further comment on the matter.
However, Rhonda Bradshaw, attorney for the CCSD and its officers, confirmed the $1.5 million lawsuit filed by Stanfill would be dismissed.
(11/19/2015-6:00 AM)
Elk mural unveiled Tuesday evening
On Tuesday evening, the collective artwork of 20 Campbell County children was unveiled.
The five-by-five mural depicting the county's signature elk mascot is the product of the Youth Outreach Project sponsored by the Campbell Culture Coalition. Each tile is signed by the child who painted it, originally designed by Curtis Wilson, the elk is depicted along with the mountains and lakes of Campbell County. The 100 Italian tiles for the project were donated by Mercedes Austin of Minnesota.
Wilson and his wife Brandi, were the lead instructors for the project. They were assisted by several area volunteers. (11/18/2015 - 6:00 AM - PHOTOS COURTESY OF JERRY CHADWELL)
The "State Champs" signs are posted
Look for the new La Follette Little League All-Stars 1965 "State Champions" signs. They were erected this morning. One is on the Speedwell side of town, and the other is at the Jacksboro end. The signs are courtesy of Lansden Hill. Thanks, Lansden! (11/17/2015 - 2:30 PM)
Haslam releases statement on Paris attacks, refugee placement
NASHVILLE – Tennessee Gov. Bill Haslam today released the following statement regarding the terrorist attacks in Paris and the placement of Syrian refugees:
"As we mourn the loss of innocent life from Friday's horrific and cowardly attacks in Paris, these terrible events have once again shown us that the threat of Islamic terrorism knows no boundaries and recognizes no borders. We as a state must do everything we can to provide Tennesseans the safe environment to live, work and raise a family that so many across the world seek.
"Since Friday the Tennessee Department of Safety and Homeland Security has been in contact with the Federal Bureau of Investigation and the U.S. Department of Homeland Security, and this administration has actively shared information with our local public safety partners across Tennessee.
"We are currently working to get specifics from the U.S. Department of State on the status of any Syrian refugees currently slated to come to Tennessee. While screening, acceptance and placement is legally under the authority of the federal government, they have said in the past they would be open to cooperating with receiving states. Today I'm asking the federal government to suspend placements in Tennessee until states can become more of a partner in the vetting process."
When asked about Governor Haslam's decision, Rep. Dennis Powers (R-Jacksboro) stated "Recent events have made it clear that the Islamic State is ramping up its operations of terror against the United States and Europe. Tennessee has recently experienced an act of terrorism in the attack in Chattanooga, so we can relate to the fear and pain in Paris. Also, the Arkansas Recruiting Center attacker was trained at mosque in Nashville, while the "underwear bomber" was trained at a mosque in Memphis, so home-grown terrorism is also a security concern."
"My thoughts and prayers are with the people of France. We cannot turn a blind eye to the clear pattern of terror being employed by the Islamic State. Our country and the state of Tennessee has a long history of welcoming immigrants. However, the safety of our citizens must come first. I applaud the Governor, his staff, the Lt. Governor and Speaker Harwell for their commitment to protect Tennessee."
(11/17/2015 - 2:30 PM)
Tennova offers free application assistance for health insurance coverage
Most American enrolling on Healthcare.gov will receive financial support
Tennova Healthcare is helping area residents learn about and enroll in health insurance options on the Health Insurance Marketplace.
Open enrollment—the annual three-month period during which Americans can comparison shop and purchase healthcare coverage on the government's Health Insurance Marketplace—is now in full swing.
According to the U.S. Department of Health & Human Services (HHS), between 11 and 14 million consumers will purchase 2016 coverage through the Marketplace, and most will qualify for financial assistance.
HHS reports that seven out of 10 returning Marketplace enrollees will be able to buy a health plan and pay less than $75 for monthly premiums. Eight in 10 customers can buy a plan for less than $100 in premiums per month. Those figures are tied to estimates that 80 percent of individuals re-enrolling will qualify for advanced tax credits based on their projected annual income. Newcomers to the Marketplace are expected to fall in the same income brackets and receive similar help.
"If you're eligible for a tax credit, the government will send money directly to your insurance company to help pay the premium," said Neil Heatherly, chief executive officer of Physicians Regional Medical Center and Tennova Healthcare's East Tennessee market. "So, for example, instead of paying the full $350 monthly cost, you might pay $50 or $75 a month."
Penalties for not having health insurance increase significantly in 2016 and will be assessed when 2016 federal tax returns are filed. Fines are $695 per adult, $347.50 per child, and up to $2,085 per family or 2.5 percent of family income—whichever is higher.
"Individuals who don't have insurance or who need to re-enroll have nothing to lose and everything to gain by evaluating their options," Heatherly said. "You may discover you qualify for Medicaid, tax credits or another type of discount. The goal is to find a plan that best matches your specific health needs and finances."
The purpose of the Marketplace is to offer all U.S. citizens access to affordable health plans that offer comprehensive benefits. To help make health insurance affordable, the government uses household income to determine who is eligible for financial assistance. This assistance might include advanced tax credits to help pay for premiums, or discounts on co-pays and deductibles, which are additional costs related to specific healthcare purchases.
Some of the mandatory benefits included in all Marketplace plans include doctor visits, prescription drugs, hospital and emergency department care, laboratory services, and free preventive and wellness services. Coverage cannot be denied for individuals with a pre-existing health condition.
"If you are eligible for health insurance but do not purchase coverage, not only will you pay a penalty when filing your tax return, but you will also lose out on financial help with your healthcare expenses throughout the year," Heatherly said. "Tennova's application counselors can help you shop the Marketplace to find a plan that meets your needs."
To make an appointment with an application counselor, call the La Follette Medical Center at 423.907.1311 by January 1, 2016.
(11/17/2015 - 2:00 PM)
Fire hose testing is underway
LFD's Company C charged with the task
Once a year, the La Follette Fire Department's hoses need to be tested. The three-day event began early yesterday morning in the parking lot behind the fire hall in downtown La Follette. Firefighter Eddie Hatmaker tells WLAF that each hose and couplings receives a ten-minute pressure test under 250 pounds of pressure.
(11/17/2015 - 6:00 AM)
Members of La Follette Fire Department Company C are (L-R) Brad Young, Brandon Gross, Scott Moore, Tony Claiborne, Mike Brown, Charles Hutson, & Jeff Fugate. (CHARLIE HUTSON PIX)
Commission dodges senior citizen feud, postpones parking lot project
Votes to fund soccer field, water line
Senior citizens packed the courtroom for Monday night's county commission meeting, as an ongoing controversy concerning the La Follette Senior Citizen's Center landed in the laps of commissioners who appeared hesitant to get involved in the fray.
Several people spoke, representing both sides of the controversy involving the center's leadership and board of directors. The tone of the public input session was set at the very beginning, when Mayor E. L. Morton called on James Slusher to address the commission.
"I'm last," Slusher insisted, having waited until everyone else had signed on before adding his name to the speaker's list.
"You're welcome to the floor, Jim," Morton replied.
Slusher then launched into a list of complaints ranging from rumors of black mold in the Jellico ambulance station to an unsubstantiated charge that staff at the senior center were selling deer meat. He voiced his opposition to a proposal that the county spend over $16,000 to pave the parking lot at the Senior Citizen's Center, when Morton interrupted to warn that he had used two of his allotted three minutes.
"Respect me like I deserve," Slusher shot back, but Morton responded, "You're done, Mr. Slusher. Take a seat."
The next speaker was a worker from the center, who refuted Slusher's contention that anyone sold deer meat." In the time I've worked there, we've only had four or five problems, but not serving bad meals," she said, adding, "Our main function is meals on wheels, and we are not for profit."
Lora Murphy spoke as well, repeating her complaints from the workshop that director Butch Kohlmeyer allows the staff to run the center. "I'm against paving the parking lot but I'm not against the center," Murphy told commissioners.
Bruce Burquett followed by also opposing the paving project, adding that the by-laws require the center's membership to vote on changes, but the board, he insisted, had violated those by-laws by voting to change them to extend the board's term of office from two to six years. A dozen or so people applauded, all sitting on one side of the courtroom, as he finished speaking.
Pat Orta then took the floor to counter his statements. Orta told the commission that she was a registered nurse with a business degree and was asked to accept a part time position at the center in 2012.
She claimed that the center had been incorporated since 1988 but had no plans or procedures in place and by-laws and revisions had not been dated or renewed.
"Meals on Wheels is our major program, partially funded by the La Follette Medical Foundation. We are only able to serve 40 to 50 people who are homebound, and there's a waiting, list but we're limited in what we can deliver," Orta said.
Another speaker insisted, "We do not charge for Meals on Wheels as we're talking about people with limited income. We don't charge for meals at the center, but there's a donation box for anyone who wants to pay something."
Each speaker who defended the Center was applauded as well, from a cluster of 15 to 20 senior citizens sitting on the opposite side of the courtroom from the critics.
At the end of the public comment session, Morton added his opinion, telling commissioners that, "In light of our limited funding and the need for road work across the county, I believe we should delay paving the parking lot at the Senior Center at this time."
Morton later asked for a motion to cancel the planned parking lot project and Ralph Davis offered the motion, which passed 10-5. Charles Higginbotham, Dwayne Kitts, Sue Nance, Butch Kohlmeyer and Forster Baird all voted "no."
There was no disagreement among commissioners on another spending proposal, to match a donation from the Board of Education to provide $8,600 from the capital outlay fund toward completing a new soccer field at Campbell County High School.
Cliff Jennings voiced some doubts, contending that the commissioners might be obligating themselves to similar donations to other schools. Jennings was told that Jellico does not yet have a soccer team and that Jellico students will be allowed to practice on the CCHS field if they desire.
Finance Director Jeff Marlow explained that by donating the money to the independent soccer fund, the $8,500 would not increase the maintenance of effort level for future school years. With those concerns addressed, a motion by DeWayne Kitts to approve the donation passed unanimously.
Mayor Morton started off his part of the agenda by stating, "For the record, here has never been a mold problem in the Jellico ambulance station."
He then asked that the commission suspend the rules to bring up a spending resolution on a public water project on Walnut Mountain. The project will provide public water to 17 full time and six part time residents, Morton explained, and is being funded by an OSM grant.
Two lift stations are required for the water lines, with the land for the upper station being donated by a resident, Morton explained. The lower station will need to be located on private land that must be purchased, however, at an estimated cost of $7,000.
Morton added that the county is offering to provide a $120,000 local match to increase the chances of obtaining the OSM grant, and the $7,000 could come from the county's share if the grant is approved.
"Why should we have to pay to get water to them?" Whit Goins complained. Morton explained that the owner of the lower site does not live on the land and has no need for the water lines. "I want the name of that property owner made public in this situation," Cliff Jennings insisted.
Fifth District commissioner Carl Douglas intervened, stating, "If it takes that, I'll make the motion. Those people need the water." Ralph Davis seconded the motion, which passed 14-1.
A large number of citizens from White Oak had their opportunity to applaud when commissioners voted unanimously for a resolution asking the legislature to pass a bill increasing the oil & gas severance tax from 3 to 7 percent and designating all of the tax to be returned to the district where the minerals are produced.
Law student Erica Davis, who drafted the proposed bill, pointed out that the tax only affects natural gas and oil production at the well and has no impact on gasoline prices that drivers pay at the pump.
Observing that currently the state retains two-thirds of the tax on oil & gas production and only returns one percent to the county, Mayor Morton commented, "This is the ultimate negotiating position. You ask for all of it and bring it down from there."
Finally, Jennings brought up a proposal to cut the number of county commissioners from fifteen to ten, to become effective with the next election. Whit Goins seconded the motion, but County Attorney Joe Coker warned that changes have to be limited to reapportionment years.
"It may be possible to change the number as long as there is no change in the number of districts. I'll get more information," Coker offered.
Jennings and Goins pushed for a vote on the motion anyway, and it passed by an 8-7 margin.
(11/17/2015 - 6:00 AM)
Accused murderer appears in court this morning
Lonnie Vann's day in court postponed. Again.
Wednesday, Dec. 16. That's the next time Lonnie Vann, the man charged in the disappearance and death of Rhonda Daugherty, is due in Campbell County Criminal Court.
At this morning's hearing, Vann and his court appointed attorney Dale Potter were expected to let the court know how they plan to proceed in the matter that has him facing a myriad of felony charges.
Instead, a laundry list of excuses was poured out before Criminal Court Judge Shayne Sexton. Potter explained how he had personal issues in late August, and that kept from devoting proper time to Vann's case. Potter also pointed out he had been given new discovery in Vann's case. However, he and his boss, Public Defender Leif Jeffers could not meet to discuss the discovery because Jeffers is recovering from knee surgery and is homebound.
District Attorney General Jarred Effler was clearly not pleased.
During the quick hearing, Effler told the judge the two sides had "been unable to reach an agreement" so the state was requesting a trial date.
When Vann last appeared in court in August, it was revealed that prosecutors had made an offer that would resolve the bulk of his charges, which include murder, kidnapping and robbery. The solicitation of a minor case wasn't included in the offer, according to Assistant District Attorney Tom Barclay.
It was in August when Potter said his office had just received some of the evidence the state planned to proceed with, and he needed to review it before he and Vann could make a decision.
Sexton expressed that in a case of this magnitude plans need to be made for a trial. Sexton set aside Tuesday, May 31, 2016, for jury selection and to move forward with the trial. Speculation is that this trial could last at least two weeks.
The judge was adamant that Dec. 16 was the final deadline for accepting a plea. If Vann doesn't accept a plea by that date, the case will move towards a trial.
Last week would have been Daugherty's 50th birthday. Her body has yet to be located.
(11/16/2015 - 11:00 AM)
2015-2016 Cougar Basketball Schedule
Date

Opponent

Place

Notes

Nov. 19

Sevier CO (HOF)

Home

Girls Only

Nov. 21

Oneida (HOF)

Scott

Boys/Girls

Nov. 21

Scott (HOF)

Scott

Boys/Girls

Nov. 27 - 28

"The Vic King Classic

"

presented by Gray Insurance Agency

Home

Boys Only

Nov. 27

Jellico

Home

Boys Only

Nov. 28

Scott

Home

Boys Only

Nov. 28

Sunbright

Home

Boys Only

Nov. 27 – 28

Oliver Springs Thanksgiving Classic

Oliver Springs

Girls Only

Nov. 27

Oliver Springs

Oliver Springs

Girls Only

Nov. 28

Lenoir City

Oliver Springs

Girls Only

Dec. 1

Karns*

Karns

JVG

Dec. 3

Oneida

Home

JVB

Dec. 4

Halls*

Home

JVB

Dec. 7

Scott

Scott

JVB

Dec. 8

Bell Co (KY)

Bell Co

Girls Only

Dec. 11

Clinton*

Clinton

JVB

Dec. 14

Central*

Home

JVB

Dec. 17

Jellico

Jellico

Boys Only

Dec. 18

Powell*

Powell

JVB

Dec. 19, 21, 22

Anderson Co Pre Christmas Tournament

Anderson Co

Boys/Girls

Dec. 19

Union Co

Anderson Co

Girls

Dec. 19

Oakdale

Anderson Co

Boys

Dec. 21

TBA

Anderson Co

Boys/Girls

Dec. 22

TBA

Anderson Co

Boys/Girls

Jan. 5

Anderson Co*

Home

JVG

Jan. 8

Gibbs*

Gibbs

JVB

Jan. 12

Oak Ridge*

Oak Ridge

JVB

Jan. 15

Karns* (Homecoming)

Home

JVB

Jan. 18

Oneida

Oneida

JVG

Jan. 19

Halls*

Halls

JVB

Jan. 26

Clinton*

Home

JVG

Jan. 29

Central*

Central

JVB

Feb. 2

Powell*

Home

JVG

Feb. 5

Anderson Co*

Anderson Co

JVB

Feb. 9

Gibbs*

Home

JVG

Feb. 12

Oak Ridge* (Senior Night)

Home

JVG
* Indicates District 3AAA game
BOLD indicates home game
Unless noted all game times are JV – 4:30, Girls Varsity – 6:00, Boys Varsity – 7:30
Nov. 19 vs Sevier Co starting times – JVG – 4:30, Girls Varsity – 6:00
Nov. 21 vs Oneida starting times – Girls Varsity – 4:30, Boys Varsity – 6:00
Nov. 21 vs Scott starting times – Girls Varsity – 7:30, Boys Varsity – 9:00
Nov. 27 Boys vs Jellico starting time – 7:30
Nov. 27 Girls vs Oliver Springs starting time – 6:30
Nov. 28 Boys vs Scott starting time – 12:30, Sunbright starting time – 3:00
Nov. 28 Girls vs Lenoir City starting time – 2:30
Dec. 8 @ Bell Co starting times – JVG – 6:00, Girls Varsity – 7:30
Dec. 17 @ Jellico starting times – JVB – 6:00, Boys Varsity – 7:30
Dec. 19 starting times – Girls Varsity – 6:00, Boys Varsity – 7:30
Jan. 18 @ Oneida starting times – JVG – 5:00, Girls Varsity – 6:30, Boys Varsity – 8:00
Tennova Healthcare installs new MRI scanner at La Follette Medical Center
Wide-bore system offers patients a more comfortable imaging experience
Tennova Healthcare has installed a wide-bore MRI system at La Follette Medical Center in Campbell County. The new imaging system has an array of features designed to improve image quality, increase patient comfort and reduce scan times.
MRI (magnetic resonance imaging) is a diagnostic procedure that combines a powerful magnet, radio waves, and computer technology to provide detailed images of tissues, muscles, nerves and bones. Because MRI uses magnetic force and radio waves to create images, there is no radiation exposure during the procedure. MRI is often used instead of CT (computerized tomography) to study soft tissues or organs because bones do not obscure the organs and soft tissues as they do in CT.
"This new system is larger, faster and quieter than conventional MRI scanners," said Mark Cain, chief executive officer of La Follette Medical Center. "With its wide open bore, the scanner can accommodate patients of varying sizes—up to 550 pounds—and health conditions, making for a more comfortable experience."
The spacious design also helps to alleviate feelings of claustrophobia and anxiety, which are not uncommon with MRI exams. Most scans can be performed with the patient's head entirely out of the opening, creating a better patient experience.
"Our new MRI scanner is designed to reduce exam times and deliver detailed images," Cain said. "The less time patients must lie on an imaging table, the more likely they are to remain still, which is important to image quality. We are pleased to provide this new technology right here in La Follette."
Tennova Healthcare offers diagnostic imaging services at eight locations in East Tennessee. MRI is available to patients at Physicians Regional Medical Center, Knoxville Medical Center, Turkey Creek Medical Center, Jefferson Memorial Hospital, La Follette Medical Center, Lakeway Regional Hospital and Newport Medical Center.
(11/12/2015 - 6:00 PM)
WLAF's Frank Payne captured the sights and sounds of the 2015 Veterans Day ceremony at the courthouse at Jacksboro on Wednesday. Thanks, Frank! CLICK HERE TO WATCH THE ENTIRE CEREMONY.

Chadwell's Straight Talk Live tackles senior citizen center topic

Jim Slusher is guest

CLICK HERE to watch Wednesday night's Jerry Chadwell Show. Last night's main topic surrounded the continuing controversy at the senior citizens center.

Straight Talk Live airs Wednesdays on WLAF-TV 12 at 8-PM.

(11/12/2015 - 6:00 AM)

Arrests made in assault and kidnapping case

Man was severely beaten

By Susan Sharp

Two men have been charged with assault and kidnapping after police found a man severely beaten.

Dustin D. Metzler, 19, and Andrew T. O'Dell, 26, were arrested last week following a 911 call where it was reported to authorities that it sounded as if "someone was being tortured" inside a Caryville residence.
Dustin D. Metzler
Andrew T. O'Dell
Acting on this call, officers with the Campbell County Sheriff's Department went to 117 H.W. Coal Road home. Inside they found a man attempting to clean the blood from his face and torso. With him they allegedly found "two completely blood soaked towels" and his pants covered in blood, the report said. Along with this, the victim's face was severely swollen and covered in cuts, the report said.
As police attempted to get answers inside the home, a search was also underway for the 911 caller in hopes of gaining more information about the situation. When the caller was located a short distance from the home, she was "shaking and crying." In the brief moment she saw inside the home, the victim, covered in blood, was being controlled by Metzler, who allegedly attempted to pull her in the home, the caller allegedly told police.
Continuing the story, she told police she was able escape, but, the man who had arrived at the home with her didn't.
Through their investigation police learned O'Dell was no longer at the residence so they continued to question Metzler and others in the residence. An ambulance was called for the victim.
One man told police he had been "washing his dog in the bathroom" when he heard a commotion, the CCSD report said.
Metzler denied any involvement with the bloody man in his bathroom, telling officers he was perspiring because he had "been doing push-ups" and his knuckles were injured from whittling.
Metzler's story differed greatly from that of the victim and his alleged accomplice, O'Dell.
When O'Dell was arrested the next day, he quickly told police he and Metzler had been using drugs prior to the assault. As he wove his tale, O'Dell admitted the victim had been held at the Caryville home "against his will." He also told police that even though he was present for the duration of this crime, he feared for his and his son's life. Relating to police the nature of the event, he allegedly said it happened "fast and for hours." He admitted to stealing the victim's phone when he and his son did finally leave the home.
The victim, who was later questioned at the hospital, refused to give a written statement for fear of retribution. However, he share some details of the assault, including that O'Dell allegedly held a knife to his throat and that's when Metzler learned police were on the way, he ordered him "to go clean up."
Police did locate a knife when O'Dell was arrested.
He and Metzler were both charged with aggravated assault and aggravated kidnapping.
Metzler garnered an extra charge of possession of marijuana when police located "a green leafy substance" in his pocket at the time of his arrest.
Metzler and O'Dell are being held this morning in the county jail. Each has a $560,000 bond.
(11/12/2015 - 6:00 AM)
School board increases sick leave payout, donates for new soccer field
The Campbell County Board of Education voted Tuesday night to increase the payment for unused sick leave for classified employees (non-teachers) from $50 to $75, a change which Finance Director Jeff Marlow predicted would leave the school system "no worse off financially" while narrowing the gap with teachers, who receive $100 for each unused sick leave day.
Marlow explained that when non-certified employees retire, the payoff for unused sick leave is so low that some seek a doctor to write a medical excuse and use up their sick leave before retiring. That costs the school system $140 per day, but Marlow predicted more employees would take advantage of the $75 payout since those days would still count on their state retirement plan.
The board also voted unanimously to donate $9,000 to the CCHS soccer program, half of the remaining costs of preparing a new regulation size field near the high school entrance.
Steve Ward told the board that the county commission has been asked to donate the remaining $8,800 to complete the field. Currently the soccer teams are playing their games at La Follette's Ken Snodderly Park, but that field is too small to meet TSSAA regulations, so tournament games cannot be held there.
"This is our first year in district play. The girl's team had their first all-district player this year and the boy's team had a player earn a college soccer scholarship," Ward told the board.
Most of the costs of preparing the $83,855 field are being covered by private donations of both cash and services, according to a chart distributed to county commissioners on Monday night. Clear Coal Company and Middlesboro Mining are donating the excavation work and fuel, the county highway department is donating gravel for the parking lot, Dr. Jamal Isber is donating $6,000 for the scoreboard and a number of local businesses have chipped in with donations or materials, leaving only $17,600 to be covered by the school board and commission.
Ward added that the goal is to have the new field ready in time for the girl's soccer season, which begins in the fall of 2016.
The board voted down a proposal to change the school system's drug free policy to eliminate alcohol testing as part of the pre-employment blood tests required for substitute teachers. Several board members felt that the benefits of alcohol testing did not justify the $48 cost since applicants have prior notice of the day and time for their blood tests and alcohol can be detected in the blood for a limited time span.
The proposal would have retained the requirement for pre-employment drug tests but eliminated the test for alcohol. Board attorney Dail Cantrell told the board that eliminating the pre-employment alcohol test would not have a negative impact on the system's drug free policy. When asked, Cantrell, who is a member of the Anderson County School Board, added that Anderson County does not require an alcohol test.
Clint Bane offered a motion, seconded by Faye Heatherly, to eliminate the alcohol test, but the motion failed 4-4 with one abstention. Mike Orick, Johnny Byrge, Danny Wilson and Crystal Creekmore voted against the motion while Sarge Collins abstained. (11/11/2015 - 6:00 AM)
Missing Campbell County woman would be 50-years old today
Family appreciates continued thoughts and prayers
By Charlotte Underwood
Missing for nearly a year now, Rhonda Kitts Daugherty would have been 50 years old today, according to her mother Nancy Kitts, who said she thinks of her everyday. "Not a day goes by that I don't think of Rhonda – some days are harder than others, but above all, I'm grateful for time with my friends and family," Nancy Kitts said, adding that she was also appreciative that others had not forgotten about Rhonda and "continue to pray" for the family. "She's spending her first birthday in heaven with Jesus and her daddy," Nancy Kitts said.
Rhonda Daugherty has been missing 344 days, and today would have been her 50th birthday.
The hardest part for her and the rest of the family is that Rhonda still has not been found, despite her accused murderer being apprehended. In January of this year, a Campbell County Grand Jury indicted former middle school teacher Lonnie Vann with the first degree murder and kidnapping of Daugherty. Vann, 44, is charged with two counts of first degree murder and one count of kidnapping. Daugherty disappeared Dec. 2 from the Coolidge neighborhood where she lived. There had been speculation at the time that her disappearance was connected to Vann, who was wanted for an armed robbery which occurred in the Deerfield community around the time she went missing. After being on the run for a little over a week, Vann was apprehended in South Carolina and extradited back to Tennessee. He currently remains jailed in Knox County on a $1 million bond.
Since her disappearance, numerous man hours have been spent scouring parts of Norris Lake in search of Daugherty. "The hardest part is that they still haven't found her after all this time," Nancy Kitts said, adding that she knew it would be in the Lord's time." "His time is not our time and I know that; it's just hard right now, getting there – but I know, the Lord is in control." She recalled with fondness the type of woman her daughter was – how Rhonda "loved people and cared about everyone she met." Nancy asked that the public continue to pray for Rhonda to be found, and she extended her own prayer.
"My prayer for the one responsible for taking Rhonda is that he gets forgiveness, and that he is sorry he did this. I don't want him to go to hell and I know Rhonda wouldn't want him to go to hell – she wasn't that kind of person. His justice is in the Lord's hands, not in mine."
(11/10/2015 - 6:00 AM)
Senior center controversy, proposed oil & gas tax on commissioner's agenda
An ongoing controversy surrounding the La Follette Senior Citizen's Center surfaced again Monday night, as several people who are unhappy with the center's board and director voiced their opposition to a proposal to spend county dollars paving a parking lot at the center.
Lora Murphy addressed the commission workshop first, voicing her objections to spending $16,000 on the parking lot and complaining that the center needs a "qualified director and board."
Ralph Davis asked Murphy if she would still be opposed to using taxpayer dollars "if you were in good standing at the center."
"I'm in good standing and I'm opposed to it," James Slusher announced when he took his turn at the microphone, adding to Mayor E. L. Morton, "They threw this lady out because she came to see you about the problems and you stood for it!"
Slusher continued to sharply criticize the commission and Morton, concluding, "Get your act together, I'm disappointed in you all," before the Mayor reminded Slusher that he had used up his three minute time limit.
A third speaker, Bruce Burnette, also criticized the commission for supporting the center and when another speaker began to address the commission about a proposed resolution to increase the severance tax on oil and gas, Slusher and others cut her short, screaming out, "Three minutes" as her time limit expired.
Morton did cut off the speaker, UT law student Erica Davis, before she completed her presentation but Marie Ayers announced that she would allow Davis to use her time when commissioners set the upcoming agenda to finish explaining the proposal, supported by residents in White Oak who are seeking road improvements.
Davis later explained that the group had discussed a proposed bill with Representative Dennis Powers and that he plans to attend the commission meeting on November 16 to discuss whether he will sponsor legislation in the upcoming session of the Tennessee General Assembly.
"Tennessee has the third lowest severance tax on oil and gas in the nation," Davis told commissioners, "while our county roads bear the brunt of the damage from heavy truck traffic."
She added that with the encouragement of the citizens from the Fourth District, she has drafted a bill that would increase the oil & gas severance tax from three to seven percent, with all of the revenue being returned to the districts where production occurs.
"Studies have proven that the severance tax rate is not a factor in companies' decisions regarding the location of their operations, so this bill would not hamper the recruitment of industry," Davis added. Her proposal would also direct that all of the tax revenue be returned to the county where production occurs. Currently, only one-third of the three percent tax is returned to the counties with the state retaining most of the tax revenue.
She asked the commission to pass a resolution supporting the proposed legislation and Ayers, Ralph Davis and others asked that it be added to next week's agenda.
The thorny subject of the senior citizen's center emerged again when the Mayor reviewed his agenda for next week's meeting. Morton suggested that he was prepared to cede supervision of the senior citizen's center to the county commission, but the center's critics expressed doubts that such a change would resolve anything.
"The center's board did have conflicts of interest. The board had employees who were serving on the board and voting. That has changed," Morton explained. He added that he had inherited a system already in place when he took office, in which the county mayor had responsibility for nominating the center's director.
The commission kicked the subject around, discussing the way that the center's board is nominated and elected and the private, non-profit center's relation to county government, but nothing was proposed that would satisfy the critics. The commission will vote next week on the motion to spend $16,847 to pave the center's parking area.
Ralph Davis asked that the commission consider moving the convenience center at White Oak to an area more conveniently located for residents. He said that he and fellow commissioner Carl Douglas had met with residents and identified a suitable location on a 1.5 acre tract of land that can be purchased for $6,000. Residents must drive over a gravel road to Sweet Gum Flats to reach the current center.
"This would save residents on driving miles, cut down on the dust in dry weather and cut down the distance the Sanitation Department must travel to pick up the canisters," Davis pointed out, adding, "The current location is flood prone in wet weather."
Environmental Services Director Walt Sutton agreed that "We have a problem with the current site when it rains."
Other commissioners asked if all residents are in favor of moving the center, since not everyone enjoys living near a place where garbage is collected. Davis pointed out that the proposed new site would not be immediately adjacent to any homes.
Further discussion on the proposal to relocate the center was scheduled for a Sanitation Committee meeting at 5:00 p.m. next Monday, November 16, prior to the regular commission meeting. The Recreation Committee will also meet Monday at 5:30 with the regular meeting set to begin at 6:00.
(11/10/2015 - 7:00 AM)
A message Nancy Kitts shares with you today
Rhonda Kitts Daugherty would be 50 years old today, November 10.
No farewell words were spoken.
No time to say goodbye.
You were gone before we knew it,
And only God knows why.
Our heart still aches in sadness
And secret tears still flow.
What it meant to lose you,
No one will ever know
Love Mom Nancy, Husband Charles and kids, Adam, Danielle and Hannah. "You're spending your first birthday in heaven with Jesus and your daddy."
Making Changes: Board Discusses Changing Purchasing Policy
Caryville mayor and board of aldermen meet
By PETER SAWYER
CARYVILLE—Monday night, the board of mayor and aldermen discussed changes to the town's purchasing policy.
Alderman Eric Smith called for change, claiming the current policy is micromanaging.
The policy requires three board member's signatures on a purchase order for every acquisition.
Department heads have trouble running their departments because they can't get three signatures for weeks, City Recorder Pat Donahue said.
Mayor Chris Stanley emphasised the importance of purchase orders.
"It's just a good record," he said.
However, he was open to giving department heads more freedom for routine expenses, such as oil changes.
The board talked about changing the policy to allow department heads—instead of three board members—to sign the purchase orders for expenses $100 or less. The board also talked about raising the minimum price for seeking sealed bids from $1,500 to $3,000. Expenses from $500 to $3,000 would require three quotes, one of which would be accepted by the board.
These changes will be put into an ordinance that will require three readings for final approval.
Christmas Tree
Alderwoman Beth Lawson suggested the town purchase a Christmas tree to replace the one that was chopped down a few years ago.
"Just something for the city," she said. "I'm all about giving back to the community and getting the community involved."
The tree would be expensive, Beth Lawson said, costing between $5,000 and $20,000.
"It may not be something we can purchase this year," she said. "
The board gave her permission to gather more facts.
This tree would be taken down after the season has passed. Electricity is available in the area, as the felled evergreen used to be decorated with lights—lights that were still in the tree when it was chopped down.
Christmas Light Contest
Beth Lawson suggested increasing the prize money for the Annual Christmas Light Contest.
"If you up it a little, maybe you'll get more people to participate," she said.
First place would receive $300, second place would receive $200, and third place would receive $100.
Adult World
Members of the board discussed how to control the mud and rock left on Luthor Seiber Blvd. by patrons of Adult World as they leave the parking lot.
Board members talked about issuing citations, but the question of who was responsible—Adult World, the owner of the property, or the clientele—was bounced back and forth.
The lease would determine who is responsible for the maintenance of the parking lot, according to Vic Pryor, Legal Partner and husband of city attorney Kathy Parrott. However, whether or not a person can be penalized for tracking mud onto the public road would depend on whether or not Caryville has any related ordinances to enforce.
"I don't know if you have anything in place," Pryor said.
City Administrator
Eric Smith suggested the town hire a city administrator to help clear up "confusion".
"A city administrator could solve a lot of problems," he said.
Caryville has had an administrator before, Stanley said.
However, there wasn't enough money to keep the administrator.
"Going forward, next couple months, let's keep this in our minds," Eric Smith said.
Early warning system
Alderwoman Vickie Heatherly addressed the board about her on going quest to equip Caryville with an early warning system.
After Heatherly initially breached the subject of an early warning system at September's meeting, Campbell County EMA Director Jay Muncy addressed the board about Code Red at its October meeting.
Heatherly has now spoken with people in Laurel County, Ky., which received funding for Code Red through a grant. Laurel County was able to inform citizens about the program and encourage them to sign up by running an advertisement.
Laurel County also implements a siren that is audible for a 1 ½ mile radius.
The siren in Jacksboro is used as a storm warning, Heatherly said. The initial siren—at the beginning of the storm—is long. When the storm has passed, the siren emits three short alarms.
Turkeys
The board approved purchasing Thanksgiving turkeys for town employees and members of the volunteer fire department.
"I think it's a good idea," Beth Lawson said.
Estimating each turkey would cost about $20. With 15 town employees and 21 volunteer fire fighters, the town would pay about $720 for the turkeys.
"We never get a chance to thank our Volunteer Fire Department," Heatherly said.
The motion to approve the turkeys barely passed, with Stanley, Vice Mayor Glenn Smith and Alderman Lloyd Lawson voting "no".
Assistant Police Chief
Stanley and the board engaged in a lengthy discussion about the nature of the assistant police chief's employment.
At September's meeting, City Attorney Kathy Parrott advised the board to advertise for a police officer and allow Police Chief Brian Keaton to use his discretion about whether or not to take on an applicant as a patrol officer or an assistant police chief. The board followed this advice, and Keaton hired an assistant police chief for $15 an hour.
However, Stanley, who did not attend September's meeting, had been contacted by the Police Chief, and thought he was being asked to make a temporary appointment. His protest was that he does not have the authority to hire an assistant chief, but only a temporary patrol officer. He did not realize the board had authorized Keaton to hire the new officer as assistant chief.
Asbury Park
Eric Smith asked how long the project to build a back-stop in Asbury Park would take. Stanley said the goal is to complete the fence by winter.
Lights
The board approved Valley Lighting and Electrical's $1,065 bid for repairs to the lights at John McGhee Industrial Park.
(11/10/2015 - 6:00 AM)
Recessed meeting on Oswego rail spur not held as project remains in limbo
A special called meeting of the county commission that was scheduled to take place Monday night following the commission workshop was not held, with no explanation, as commissioners quickly dispersed following the lengthy workshop.
The called meeting was intended to discuss a $36,000 change order in the project to construct a railroad spur connecting the Oswego Industrial Park to the main Norfolk Southern rail line.
The changes in gradient and a longer headwall were requirements demanded by the railroad before it will approve the spur connection, but commissioners last week wanted to hear from the engineers and contractors hired by the county to carry out the project before voting on the additional expenditure.
Nobody from the companies involved was present at Monday night's workshop, which might explain why the meeting simply failed to occur. (11/10/2015 - 7:00 AM)
Harwell tabs Powers to represent Tennessee at assembly of state legislators
Appointed to attend Article V Convention
NASHVILLE – Speaker of the House Beth Harwell has appointed State Representative Dennis Powers (R-Jacksboro) to attend the Assembly of State Legislators in Salt Lake City Utah from November 11th through November 13th, 2015.
The Assembly of State Legislators (ASL) is a bipartisan association of currently serving state legislators that was formed due to the increasing state legislative activity authorized under Article V of the U.S. Constitution. Under Article V, either Congress or the State Legislatures are allowed to draft amendments to the U.S. Constitution. Every state, with the exception of Hawaii, has filed an Article V Resolution with Congress; however, the rules by which a convention would function have never been defined. This concern has arisen in debate with nearly every resolution filed. The purpose of ASL is to address this concern and clearly define the rules and procedures under which a convention for proposing amendments would operate.
In 2014, Rep. Powers sponsored HJR 548 which filed an Article V petition for a balanced budget amendment to the U.S. Constitution. According to Article V of the U.S. Constitution, if 34 State Legislatures call for an Article V Convention, then a convention will be called for the purpose of proposing an amendment to the U.S. Constitution. At the present, 27 states so far have drafted resolutions for a balanced budget amendment to be added to the U.S. Constitution.
Rep. Powers explained the importance of the Article V process. "At present, the United States has an 18-trillion dollar debt. That rounds out to be about $154,000 of debt per taxpayer. Congress continues to spend and pays no attention to how this debt may affect the taxpayers or future generations."
Rep. Powers continued, "In Tennessee, we pass a balanced budget every year. As a state, we do not keep spending and accruing debt that our citizens have to inherit. I want to hold Washington accountable to those same standards. If 34 states pass a balanced budget amendment request, then we can call an Article V convention to get that amendment added to the U.S. Constitution. This mechanism was provided by our founders. If Congress refuses to do it, the states have an avenue to amend the constitution."
"The purpose of the ASL meeting is to begin to prepare rules and procedures in the event an Article V convention is ever called," Rep. Powers stated. "I am deeply honored to be chosen by Speaker Harwell for this honor. I will do all I can to represent our state to the best of my ability."
Dennis Powers serves as Vice-Chairman of the Tennessee House Republican Caucus. He is a member of the House Insurance & Banking Committee as well as the House Insurance and Banking Sub-Committee and the House Agriculture & Natural Resources Committee. He represents District 36, which encompasses all of Campbell and portions of Union and Anderson Counties. He can be reached by email at Rep.Dennis.Powers@capitol.tn.gov or by calling 615-741-3335 or 1-800-449-8366, ext. 13335.
(11/09/2015 - 2:30 PM)
Watson is DUI Prosecutor of the Year
Represents 8th District
In Oct, the Tennessee District Attorney General's Conference awarded the Eighth Judicial District's DUI Prosecutor, Blake Watson, DUI prosecutor of the year for the state of Tennessee. He was nominated by District Attorney General Jared Effler.
Watson joined the Eighth Judicial District in Nov. 2014, and has diligently worked to prosecute drunk drivers in the district. In less than a year, Watson successfully prosecuted 10 jury trials, which included charges ranging from violation of Tennessee's implied consent law, simple possession, misdemeanor and felony DUI, and violation of Tennessee's habitual motor vehicle offender act.
Blake Watson (C) is DUI prosecutor of the year for the state of Tennessee
Outside the courtroom Watson, along with his DUI Coordinator, Amanda Rutherford, have taken steps to improve DUI detection and arrests throughout the Eighth Judicial District by educating officers in DUI specific trainings for the Tennessee Governor's Highway Safety Office, the National Highway Traffic Safety Administration, and various agencies from Claiborne, Union and Campbell counties. Also, in May of last year, Watson and the Jellico Police Department partnered in speaking to an assembly of students on the day before their prom at Jellico High School's Prom Promise event about the dangers of drinking and driving.
"This award is a high honor for General Watson and a positive reflection on our office. I am extremely proud of Blake and the work that all of our staff does on a daily basis to serve the public and pursue justice," said Effler.
(11/09/2015 - 6:00 AM)
Sunday's Veterans Day Parade in downtown La Follette featured Grand Marshall and US Army Veteran Jack Reynolds who was driven by Vietnam Veteran and La Follette Mayor Mike Stanfield. See more photos further down this page. WLAF's Charlie Hutson and Lindsey Hutson snapped memories while WLAF's Theron Overbay and Joe Monroe provide more sights and sounds. Click here for the pictures. Click here for the video.

(CHARLIE HUTSON PIX)

Here's the line-up for saluting and honoring our veterans…

Wednesday 1100 hours at the Courthouse, a Veterans Service with the Honor Guard along with Special Speaker Chris Stanfield. Stanfield is a Navy Chaplain and also the Pastor of La Follette Methodist Church.
Wednesday 1300 hours at Jellico Veterans Park a Veterans Service with the Honor Guard along with Special Speaker Chris Stanfield. Stanfield is a Navy Chaplain and also the Pastor of La Follette Methodist Church.
Sunshine for Sunday's Veterans Day Parade
Jack Reynolds serves as Grand Marshall
Perhaps the best way to tell the story of Sunday's 2015 Veterans Day Parade in La Follette is through sights, sound, and pictures.
WLAF's Charlie Hutson and Lindsey Hutson snapped memories while WLAF's Theron Overbay and Joe Monroe provide more sights and sounds. Click here for the pictures. Click here for the video.
(11/09/2015 - 6:00 AM)
Safety: Citizens voice concerns about a homeless man
By PETER SAWYER
JACKSBORO—Perkins Subdivision residents voiced concerns that a homeless man's presence in the neighborhood threatened their safety.
The man has been living in the woods next to their homes, Susie Monday said. In the woods, where he is staying, there are boxes, clothes hanging on lines and plastic—which he uses to stay warm.
A local police officer told the residents this man has possibly been arrested in La Follette and Caryville and has potentially been in and out of a mental institution.
"I'm concerned, because there's a lot of people that walks and runs in (neighborhood)," Monday said.
Monday also voiced concerns about the local children.
Mayor Jack Cannon said Police Chief Danny Chapman had looked into the situation. He intends to speak with Chapman and find a resolution.
"That's basically trespassing on private property," Cannon said.
Who's property the man is trespassing on depends on where he is staying, as some of the area sits on land owned by the company from which Wal Mart leases its facility and some of it belongs to the Town of Jacksboro.
Donation
The Fire Department donated $1,927 to the Campbell County Cancer Association. The department raised the money by selling blue and pink T-shirts sporting the fire department's logo.
Fire Chief Jason Shetterly dedicated the fundraiser to the late Det. Mike Starrett.
Clarence Lowe (L), with the Campbell County Cancer Association, accepts a donation of nearly $2,000 from JFD Chief Jason Shetterly
"If he'd been here, he'd a sure helped us," Shetterly said.
A check was presented to CCCA Treasurer Clarence Lowe.
Air Bottles
The board approved spending about $500 to send five of the Fire Department's air bottles to Alabama for testing.
Christmas Bonuses
The board approved giving part-time employees a Christmas Bonus. Full-time employees receive a $400 bonus. Part-time employees with 500 hours will receive $100 and employees with 1,000 hours will receive $200.
Paving
The board approved paying Rogers Group $36,970 to pave Liberty Street and Island Ford Road. $10,000 of the money will come from the State Street Aid Fund and the other $26,970 will come from the General Fund.
Road Block
The board approved a Police Department road block on Nov. 14 to raise money for Shop With a Cop.
Classes
Police Officer Pam Jarrett will attend a class on breaking down a meth lab. While this class costs nothing, the board agreed to finance traveling expenses, as the class is held out of town.
Gary Byrd
The board had set aside $500 to pay for building inspector recertification for Gary Byrd—who inspects buildings for the Town of Jacksboro. However, the recertification cost about $570, so the board agreed to pay the extra.
(11/06/2015 - 6:00 AM)
Meals in a Pinch provides with no questions ask
ed
By Susan Sharp
The Jellico Highway Church of God knows the mission field is not always a world away- sometimes it is in your own front yard.
Five years ago, members of the church started a food pantry. People in need of groceries were encouraged to shop the pantry taking what they needed, but, staffing the pantry became an issue, according to church member Becky Pierce.
"We couldn't be there all the time, and when I looked, we had food that was out of date. That is when I knew something had to change," Pierce said.
Recognizing a more organized approach was needed, members changed their tactic. Instead of the pantry, they decided to combine different types of food, making complete meals in a box or Meals in a Pinch, as it came to be known.
On the third Thursday of each month, beginning at 6 pm, the church distributes 30 boxes stocked with a meal that will feed four to five people, Pierce said.
"We even include a recipe if needed," she said.
The giveaway is open to anyone with no questions asked.
Through the years, Pierce and Katie Goins, another church member, have worked diligently to ensure the program operates.
"We started out with no funds and no budget. God has just provided for this," Pierce said. At the first distribution, there was enough food for 10 boxes. The food that evening was donated solely by church members. With the holidays approaching, Pierce said the number of boxes will increase to around 45.
Meals in a Pinch is not funded through the church, but through fund raising efforts by church members such as yard sales.
Pierce estimates that in the five years the food give-a-way has operated, it has fed around 8,000 people with just over 2,000 boxes.
(11/06/2015 - 6:00 AM)
Seal indicted for leaving child with a pit bulldog
By Susan Sharp
An indictment has been handed down for the woman who allegedly left her toddler in a lot with a pit bulldog.
Yesterday, Virginia Cora Lee Seal was indicted on aggravated child abuse and neglect, aggravated child abuse and neglect in a child under the age of 8 and aggravated child endangerment with a child under the age of 8. The law that Seal could be prosecuted under is commonly known as "Haley's Law," named after another toddler, Haley Spicer, who suffered severe abuse and neglect in Campbell County.
If she is convicted under Haley's Law, Seal could be sentenced to a range of 15 to 60 years, depending on her prior crimes. If convicted of the abuse portion of her charges, Seal would be required to serve 100-percent of her sentence.
Seal's legal issues arose last month when employees at Wagging Tails Kennel, off Ridenour Lane, found a two- year –old child asleep in a lot. In the lot with the child was a pink blanket and a pit bulldog, according to the Campbell County Sheriff's report. The child was noted to have "several fresh cuts and bruises" that required medical treatment.
The staff at the kennel became aware of the child when the baby was heard crying around 8:30 am on the morning of Oct. 9.
With police checking the Sawmill Circle neighborhood for possible witnesses and information, they were stopped by 25- year- old Seal who told them "something was wrong." CCSD Sgt. Darrell Mongar listened as Seal described a party at her house the night before where she was allegedly high on methamphetamine. During the night, she allegedly took her child into the woods, handing him over to a man in a blue fireman's jacket, Seal told police. Standing in the woods, in the dark, Seal claims to have heard her father's voice and this caused her to flee the area, the report said.
In her conversation with police, Seal admitted she was high the night before, but, asserted that she was now sober.
Seal has previously been booked at the county jail on two other occasions; once for facilitation of a crime and for theft under $500. Currently, she is being held on a $100,000 secured bond for these charges and is scheduled to appear in court on Nov. 16.
Coincidentally, Haley Spicer was discovered in the same vicinity as Seal's child and Mongar was the responding officer in that call. Ironically, that is also a stone's throw from the new Campbell County Children's Center.
(11/05/2015 - 6:00 AM)
Indictments were returned by the Campbell County Grand Jury yesterday
Nathan McBride and Samantha Miller- aggravated burglary
Jacklynn Green White- public intoxication
Virginia Seal- aggravated child abuse and neglect; aggravated child abuse and neglect in a child under the age of 8; aggravated child endangerment with a child under the age of 8
Melissa Moss and Anthony Moss- theft over $1,000; vandalism over $1,000
Lauren Jones- driving on a suspended license; violation of the financial responsibility law
(11/05/2015 - 6:00 AM)
Sheckles files $750,000 suit
Wants his job back
Nearly a year after being fired from his job as Campbell County's emergency services director, Danny Sheckles has filed suit against the county.
He claims his termination in January of this year was punitive and as a result, he should be given his job back. In the event the parties don't see that as a feasible solution, Sheckles asked for $750,000.
Laying out his case, David Dunaway, who represents Sheckles, said the circumstances surrounding his client's firing date back to 2013.
That is when Sheckles allegedly learned the county's emergency services vehicles were being fueled with off road diesel fuel instead of on road diesel fuel, the lawsuit said. According to the lawsuit, the county was storing the off road fuel in tanks designated as on road fuel and that the county knew it was purchasing off road diesel instead of the on road diesel needed for the county vehicles.
The use of improper fuel in the county's ambulances resulted in repairs totaling $28,000, Dunaway said in the filing.
Twelve days after Sheckles voiced his concerns about the fuel and repair bills, he filed a fraud report with the state comptroller's office. He also alerted the division of county audits to the situation.
He requested then County Mayor William Baird to draft a letter of to the Tennessee Commissioner of Revenue.
Following these reports, Sheckles remained employed with the county.
He was terminated on Jan. 2 of this year, by the current Mayor EL Morton. Even though Dunaway asserts Morton and others formulated a plan to fire Sheckles for his whistle blowing, he doesn't specify what the plan was or who the "others" participating" in it were.
Dunaway is asking for a jury to hear this lawsuit.
See the lawsuit in its entirety by clicking here. (11/04/2015 - 6:00 AM)
La Follette's Flea Market fee returns to $3
City to pave Memorial Drive
By PETER SAWYER
La FOLLETTE—After much discussion, the city council approved spending $32,450 to pave Memorial Drive in part of a cooperative effort with county government to improve the route for ambulances to the airport.
The City of La Follette agreed to spend $25,450 to pave to the city limit, and the county agreed to pave to the airport.
Council Member Bob Fannon made a motion to approve the project on the condition the county paves its portion. However, Council Member Hansford Hatmaker questioned the stipulation on the motion.
"Here we are trying to control them on their part," Hatmaker said. "You can't do that. We need to worry about the city and let the county worry about the county. That's a lack of intelligence. Why don't we take care of our part, let them take care of their part?"
The county approached La Follette with the project, and city officials are waiting for the county to accumulate enough money to complete the project, Fannon said.
"I want them to do exactly what they said (they were) going to do," he said.
The county has accumulated about $19,000, La Follette Street Department Head Jim Mullins said, making it clear the figure was based on hearsay and not actual reports. County officials intend to pave what they can with the $19,000, making sure to cover places along the route in greatest need.
"This was their intent about a week ago," Mullins said.
Hatmaker recommended the council delay taking action.
"We don't even know what we're doing," He said. "Two or three people got two or three ideals."
However, Mullins reminded the council an immediate decision was needed.
"It's either next week or next summer," Mullins said.
After further discussion, it was also decided an extra $7,000 is required for completing the necessary paving.
"Bob, is that agreeable to you?" Council Member Joe Bolinger asked.
Fannon changed his motion—approving the project, as long as the money is spent on paving completed within La Follette's city limits. The rest of the council agreed, and the motion passed.
Mullins and City Finance Director Terry Sweat had to shift $17,000 from the State Street Aid Fund in order to finance the project.
Mullins told the council he may need to request additional money before the end of the fiscal year because his department is using money that was originally intended for general maintenance to complete the project.
Bolinger asked how much State Street Aid money is left.
Over $200,000 is left in the cash account, but not in the budget, Sweat said.
Health Insurance
David Rutherford, from E. E. Hill & Son Inc., spoke to the council about preliminary prices for next year's employee health insurance.
"We do have (an initial) renewal quote," he said.
Currently, renewing the Health Reimbursement Account plan the city has with Blue Cross Blue Shield will cost 12 percent more than this past year.
"12.5 percent today is a pretty good renewal," Rutherford said.
However, Rutherford believes he can lower this to an 8 or 9 percent increase.
The city's HRA comes with a $5,000 deductible and $6,600 out of pocket maximum for the city, and $1,500 deductible and $2,150 out of pocket maximum for employees. The city has to reimburse the difference to Blue Cross Blue Shield, which means, depending on how much employees use the insurance on a year-to-year basis, the plan can be more or less cost efficient.
The plan does not always work out well, Lansden Hill said at last week's workshop. However, he acknowledged that it is working out well this year. The city has still managed to save $63,000. However, with 60 days left on the plan, that could change.
Rutherford will look at several ways to save money on next year's insurance plan. He will get quotes from other insurance companies—such as Humana and United Healthcare.
He will also look at other plans as cheaper alternatives. He presented one such plan at the meeting—an HRA with a $6,000 deductible and $6,850 out of pocket maximum. While this plan will only increase the initial cost of insurance by 2 percent, it may come with more liability, Rutherford said.
"I don't know how that will affect us," Rutherford said. "Can't really recommend it right now."
Rutherford will also research the benefits of a joint plan with the city and La Follette Utilities Board.
"We should have all of that by the next workshop," he said.
The "S Plan"
The city of La Follette currently has the "S" plan for its employees.
UT Medical Center is leaving this plan. Employees who do not know if a doctor is covered under the "S Plan" can check at bcbs.com. On the homepage is the option "Find a Doctor or Hospital".
Officials discussed the option of purchasing the "S Plan" and allowing employees who need to keep a physician to purchase up to a preferred plan.
Knoxville Housing
Nevada Avenue resident Bob Robbins addressed the council about a section of the road across the street that is causing water to run into his property. He presented pictures to officials.
"I was wondering when they'd cut that concrete," he said.
Mullins said he'd get it in a few days.
Robbins was present at last month's meeting with similar complaints.
Knox Housing Partnership Inc. installed a dumpster at the site of an apartment complex it's developing for low-income seniors. This complex is across the street from Robbins' home.
"I think it's a slap in our face that a dumpster would be put across the street from a taxpayer's house," Robbins had said. "It's on their property, but who's gonna smell this every day?"
However, Knox Partnership Inc is installing an eight feet fence around the perimeter of the property, Codes Enforcement Officer Stan Foust said.
Robbins was also unhappy about sidewalks—which had been removed. Foust said these would also be put back.
Chamber of Commerce
Campbell County Chamber of Commerce Board Member Becky Aiken asked the council's permission to pass fliers to local businesses in support of a "Shop local; shop small" campaign.
"We want to make a push in the county to promote this event," she said. "We're doing a lot of promotion."
The event will be held Saturday, Nov. 28.
Veteran's Day Parade
Mayor Mike Stanfield announced the Veteran's Day Parade has been rescheduled to Sunday at 2 p.m. Those participating in the parade will line up at La Follette United Methodist Church.
Flea market fee
The council approved lowering the flea market fee from $5 to $3.
"It's been losing money," Stanfield said.
Stanfield speculated lowering the fee would encourage people to participate.
Safe Routes to School Grant
The council approved accepting the guidelines for the Safe Routes to School Grant—a 100 percent grant from the state that will help finance sidewalks from Foot Hills Drive to Martha Lee Lane, creating a securer route for middle school students.
Fire Rescue Lane
The council approved opening Fire Rescue Lane to help with traffic flow and emergencies at La Follette Elementary School.
Auction
The council approved selling two pieces of vacant property on West Chestnut and one piece of vacant property on West Elm at auction. The auction will be held in December. The money made from the auction will go into the general fund, Foust said.
1965 Little League State Champions
The council approved placing signs declaring La Follette "Home of the 1965 Little League State Champions" on the East and West city limits.
Local business owner and journalist Mike Siwinski will make the signs and Lansden Hill from E. E. Hill & Son Inc. will pay for them.
ATV Festival
The council approved the ATV Fall Festival as an annual event.
"That thing really went over good," Stanfield said. "Did we break even on it?"
Council Member Ann Thompson said she would have to go over the figures with Sweat.
Economic Development Classes
The council approved City Administrator Jimmy Jeffries to take Economic Development classes.
Pearl Street
The council gave Donnie Byrge approval to use Pearl Street in order to access his property. Byrge will be required to maintain the street, and the city will watch him to ensure everything meets requirements.
Shaneil Ayers
The council approved hiring Shaneil Ayers as a full-time dispatcher. Ayers, currently a part-time employee, will begin her tenure as a full-time dispatcher on Nov. 14 with an annual salary of $22,540.
Brandon Myers
The council approved hiring Brandon Myers as a full-time fire fighter. Myers, currently a part-time employee, will begin his tenure as a full-time fire fighter on Nov. 14 with an annual salary of $27,835.60.
Resolutions
The council passed a resolution for administrative services for Community Development Partners for the Safe Routes to School Grant, a resolution for engineering services for McGill Associates for the Safe Routes to School Grant, and a resolution for administrative services for Community Development Partners for the Local Parks and Recreation Funds program.
Remembering Nov. 8, 2005
Many of us might not remember what day of the week it was when we heard disaster had struck. We might not remember the date either, but, none of us can forget that fall afternoon when life in Campbell County was forever changed. For the record, it was Tuesday, Nov. 8, 2005, when tragedy struck. So, today, on a Tuesday, just before that Nov. 8 date, WLAF remembers the day when time stood still in our community with reports from Susan Sharp, Peter Sawyer, and Jim Freeman.
There are events that come to be known by few words. This is even truer in a small town, a town where everyone feels their neighbor's pain.
In Campbell County, that day is Nov. 8 and is simply referred to as "the shooting."
It was an event that rocked the community and made every parent hold their child a little closer.
On that overcast November day in 2005, a 14-year-old student took a gun to school to trade it for drugs. Instead, something went awry and that gun was used in the shooting of three school officials, leaving one of them dead.
Ken Bruce, an assistant principal at Campbell County High School, died that day.
Principal Gary Seale and Assistant Principal Jim Pierce were gravely wounded.
Through the years, multiple details about what occurred in the small office have surfaced. Some have surprised this small community of 40,000 while other specifics left us simply shaking our heads.
And as with all defining moments in one's life, people can recall exactly where they were when they learned that life had forever changed.
The 9-1-1 Dispatch Center
The first call that came in to the 9-1-1 Dispatch Center was at 2:13 p.m. from Lani Morton who worked in the front office at Campbell County High School. Dispatcher Casey Wilhoit took Morton's call and remembers her saying that Principal Gary Seale had been shot in the groin. It wasn't clear who fired the shot, and it was initially believed that it may have been a parent who shot Seale. Wilhoit explains that in order to keep from creating a panic, initial dispatching was done by way of telephone. Jacksboro Police Officer Jason Heatherly received the call at the county jail and was the first official on the scene. Early in the tragedy, there was a lot of confusion, according to 9-1-1 Director Charlie Hutson who recalls that a couple of the first calls or so were frantic beyond comprehension. He says that there was also a conflicting story about whether or not Seale had actually been shot. Seale tells WLAF that he was walking around after he was shot, and due to that fact, some closest to the scene thought he had not been shot.
Hutson points out that Danny Sheckles was one of the first emergency personnel inside the office where the shooting took place. He says that Sheckles was the first person to be able to relay valuable information to the 9-1-1 Dispatch Center on patient conditions, other information surrounding the shooting, and word that the shooter was in custody.
Parents were flooding the 9-1-1 Dispatch Center with calls, and it was a while before there was enough information to pass along. Hutson remembers that in the de-briefing meeting, it was learned that within about four-minutes of word getting out, the local cell phone towers were overloaded. He says the Rose Hill tower, at the time, could handle 500 calls while the one at Jacksboro accommodated 250.
Josh Shoupes
Shoupes, now an adult, was a sophomore in 2005. He describes that day in Betty Pierce's class as "a mess." He said he knew something was wrong when Seale came over the intercom announcing the school was on lockdown. Shoupes, now a minister, recalls Seale's voice as sounding like he was in pain or injured. The school remained on lockdown "for quite a while," he remembered of that day. At 4 pm, the students were allowed to go home. To this day, he's much more aware of his surroundings. "You don't forget stuff like that," Shoupes said.
Josh Vann
When asked, Vann doesn't have to pause to think where he was that day. As Shoupes was in a classroom on one side of CCHS, Vann was in Junior Ogg's auto mechanics shop on the other side of the four acre building. He too, was a sophomore on that fateful Tuesday afternoon. Now, a veteran law enforcement officer with the Campbell County Sheriff's Department, Vann says what happened that day "makes you look at everything in a different perspective." Vann says a tragedy is a tragedy, and that there's nothing you can do to change it. It's history. It's there. And it's not going away.
And as students sat in locked classrooms, frantically trying to get out on cell lines that were jammed, parents waited outside the locked gates, in lines of traffic that stretched seven miles down the road desperately waiting to hear from their children.
Carrie Mefford
"My heart fell to my feet."
That was Mefford's initial feeling upon hearing the news while at work. She was in the break room and learned from co-worker Travis Thompson that a shooting had occurred at the high school. Her first thought was of her daughter, Beth, who was a senior at CCHS, the class president, and then her two other children, Zach, a middle schooler, and Zoie, who was in elementary school. It was a long hour for Mefford until she heard from Beth, by way of a text, that she was safe. Meffford says her sense of security was robbed that day. After the shooting, she no longer dropped her children at school assuming they would be safe, because the memories of "the shooting" are still vivid. Now, she stays in very close contact with her current high schooler, Zoie.
Beth Mefford-Pannell
Life and her senior year took a dramatic turn for Mefford-Pannell on the day that changed everything for tiny Campbell County.
Mefford-Pannell, Carrie Mefford's daughter, is now married and living in Memphis. While she may be hours and hundreds of miles away, her thoughts often carry her back to Tuesday, Nov. 8, 2005, around 2 pm. Mefford-Pannell said one of the biggest impacts was how fast the bad news spread. Cody Parker was attempting to leave school early that day and was turned away at the office when he went to sign-out. He was sent back to Mefford-Pannell's class, a U.S. History class taught by David Jones. She says, within a few minutes, Parker received a phone call from his brother Josh, telling him what was going on at CCHS. Soon afterward, Seale, in a breathy tone, came over the intercom announcing the lockdown.
Mefford-Pannell recalled Jones did all he could to keep the students in his classroom comfortable. The room, located on an outside wall on the Jacksboro side of the building, gave way to the loud sounds of sirens and helicopters. The chief anxiety centered on not knowing exactly what was occurring, Mefford-Pannell said. Once school was dismissed, students were able to swap information and begin piecing the tragic puzzle pieces together. She was stunned by the number of people lined along the school fence who were there to check on loved ones and friends.
The next two days, school was cancelled.
On Friday, students were allowed back inside the school to gather their belongings. As she walked past the office that day, it hit her that her sense of safety at school was gone, Mefford-Pannell said. From that day forward the tragedy is always in the back of your mind, she added.
When news of another shooting, any kind of shooting, comes on the news, she said the feelings and thoughts of that day flood back.
As senior class president, Mefford-Pannell and others are making plans for their 10-year reunion. They're trying to decide how to address it all. She says if the event did anything for the senior class, it brought the students together bonding them forever.
That day affected the entire community. From students to parents to the first responders, no one was immune from the havoc generated when gunshots exploded at CCHS.
Ron McClellan
"Worst call I've ever had."
That is how the long time Campbell County Sheriff summed up hearing of the shooting.
Still an incredibly clear memory in his mind, McClellan recalled looking at Deputy Jonathan Finley, asking for the dispatcher to repeat the call.
"There's been a shooting at Campbell County High School" were the words that echoed through the police radio. The officers were headed to La Follette and were about a half-mile past the school, when the call came over McClellan's radio. This being uncharted territory, he and Finley begin running through the possibilities of the crisis they were about to walk into. Upon arrival, a crowd had gathered outside the locked gates at CCHS, wearing devastated looks on their faces, McClellan recalled. The law enforcement veteran described himself as a man with a "pretty hard" attitude until he walked into the tiny high school office where three administrators were suffering from gunshot wounds. McClellan said what he saw was "rough, very rough and hard to put into words." The long tenured sheriff pegged the entire situation as overwhelming. Even though he has distressing memories associated with that day, McClellan also remembers the kindness that flooded the community including offers of help that came pouring in from the governor on down.
In the wake of a life cut short, the Bruce family moves forward
By Susan Sharp
The first wave of pain the Bruce family felt 10 years ago has lessened, but, the sting of a life quickly and violently taken remains.
On a gray Sunday afternoon, with the Nov. 8 looming, Jo Bruce and her oldest son, Chris, vacillate between tears and laughter when they talk about Ken Bruce, her husband and father to Chris and Patrick. Ken was an assistant principal at Campbell County High School 10 years ago. That day, Nov. 8, 2005, when Ken went to work, he didn't get to come home that night.
Instead, he was shot by a student and died of his injuries leaving his wife and two sons heartbroken.
His death left a void in his family that nothing can fill. Jo, Chris, and the couple's youngest son, Patrick, know the emptiness will remain, but in honor of their family patriarch they have chosen to carry on. For many years, the family appeared stoic when the glare of the media was turned on them.
Chris said given the chaos that surrounded his father's death, keeping their pain private was a conscious decision.
"We didn't have control over a lot, but, we did have control over that," Chris said.
The shooting, and the events surrounding the bullet that took Ken's life, are best described as chaotic.
Some of the details are fuzzy for the family while others are as vivid as the pumpkin spice candles burning in the Bruce living room on this Sunday evening.
"I had this heavy feeling," Jo said of the moment she learned there had been a school shooting. She didn't know where the shooting had taken place or who was involved, but Jo felt something was wrong.
Jo, a social worker at Willowbrook Elementary School in Oak Ridge, had been busy that day. Upon learning of the shooting, she realized she and Ken had missed their lunch time phone call. She immediately tried to call him, finding that lines jammed. Within two minutes, Jo's supervisor appeared at her door, telling her she needed to leave.
Jo and Chris, who is teacher in Oak Ridge, went to U.T. Hospital. On a waiting room television, a broadcaster announced someone connected with the Campbell County High School shooting had died. Then only two medevac choppers landed at the trauma facility. "We were told we needed to get back to LaFollette," Jo said with her voice cracking. "I knew it was bad."
Jo and Chris were driven to LaFollette by a Knox County Detective, who "didn't slow down for a second," she said. With lights and sirens the entire way, the officer maneuvered his way through traffic that was at a standstill for miles.
When Jo and Chris arrived at the hospital their entire family was waiting on them. Looking at Gary Johnson, her soon to be daughter- in- law's father, Jo said her worst fears were realized when he simply shook his head and looked down.
"That's when we knew," she said with quiet tears spilling from her eyes.
The days that followed were "surreal," Jo said.
There was an onslaught of details to be attended to while the family tried to process the grief of losing Ken.
"I am still amazed at how Mom did it all during those days," Chris said.
In the years that followed, the commotion surrounding Nov. 8 subsided.
Yet, the Bruce family's pain was ever present. As weddings, holidays, births and other special occasions rolled around, Ken's absence was felt.
Choosing to not let anything else be taken from them, Jo and her sons have found ways to keep Ken alive.
When her sons married, they honored their father's Scottish heritage in multiple ways.
Thirteen months after his father's death, Chris wed his long time love Tiffany. At this ceremony, Jo wore a tartan across her dress as she walked down the aisle. Upon arriving at her seat, Jo removed it, placing it on the empty chair next to her. "We felt Ken's presence that day," she said.
At both son's wedding receptions, there was a scotch and cigar bar, another nod to their father's culture.
Chris and Patrick continue to hunt with their father's friends every year where they reminiscence about him and add to his legacy. The family keeps a fresh American flag flying over Ken's grave and most of all, the Bruces talk about Ken daily.
Chris, now a father of two daughters, has begun taking his oldest daughter, Ainsley, for hikes. It was a way he connected with his father and he wants that same bond with his girls. The bouncy three year old talks about "Poppy" with the understanding that he is "angel in heaven that watches over her."
Chris said at some point he will explain to his daughters how Poppy died, but that day is in the distant future.
For now, he shares stories with them that convey Ken's love of nature and family.
The older members of the family, the ones that carry the emotional scars of Nov. 8, tell other stories of Ken; they discuss his love of life, his incredibly dry wit, his optimistic outlook and how he would want them to enjoy life
"He taught me to be man. I was lucky enough to have him for 24 years and I did get that," Chris said of the time he has with his father.
Looking back on the last 10 years, Jo, who wasn't raised in Campbell County, said on many occasions she has been contemplated leaving.
The reason, she doesn't?
"Ken is here," Jo said with a bright smile.
Scars run deeper than skin
The survivors share their thoughts
There is no one who knows the upheaval of Nov. 8 better than the men who lived through it.
Principal Gary Seale and Assistant Principal Jim Pierce survived the stream of bullets being fired on that ill-fated Tuesday. The men not only endured the gunshots and multiple surgeries, they spent long months recovering both physically and psychologically.
Yet now they seemed to have turned a page in their life's stories as the tenth anniversary approaches.
"I don't give it a thought anymore," Pierce said of the shooting. "I've let it go."
Yet, even as he quietly says that, Pierce can't ignore the permanent damage done to him such as the scars on his face and other parts of his body. The man who once ran the Boston Marathon has only been able to breath with his left lung since the day of the shooting. Over the course of the years, Pierce has also developed neuropathy as a result of the two bullets he took.
Pierce hates that day happened. Pierce has never shied away from talking about the shooting. People are always asking him something about what happened on that Tuesday, he said. And while for some it is a part of the county's past, for Pierce it seems it was only a short while back.
"It changed a lot of people's lives," he said.
For Seale the memories are fresh as well.
The day was almost in the books. The third, and last, lunch period had just finished. There was one more period to go. And at almost 2 pm, one might say that all concerned at Campbell County High School just about had the day licked.
Seale was making his usual rounds when he was told at the guard shack that Pierce was calling him to the office. Seale figured he probably had a snack or soft drink for him. It wasn't much after that that Pierce again called for Seale. This time he headed for Pierce's tiny office, and the tragic events that unfolded in a handful of minutes are forever etched in Seale's memory.
"You live with it every day," he said of the moments that followed.
Seale is still amazed at how quickly help arrived and praises their efforts. He recalled his first ever ride on a helicopter and how he looked down out of the window a couple of times on his way to the hospital. One of his last memories before surgery was the feeling of scissors being run down his body cutting off his clothes.
It's taken adjusting to it to get him through every day since, Seale says. He emphasizes that if he let the shooting possess him, it would haunt him. Although he admits that everything has changed; him, his wife, their two boys, family, and friends, he is closer to the Lord, and realizes that each day is a special day. But it's tough. Still tough.
To this day, Seale has two things he wishes he'd done. One was to help save Ken (Bruce) and to tell Millie (Henegar), at the guard shack, that the school was on lockdown. Each day, he gives thanks that he made it through and that no students were injured.
And if he could go back to his old job, he'd do it in a heartbeat. "I loved it," he said.
Heighten school security is the new status quo
By Susan Sharp
Many things have changed since Nov. 8, 2005.
Among them is the now proactive stance on school safety in Campbell County. The days of unarmed security guards being left to protect schools is long gone.
Currently, every Campbell County School has a trained School Resource Officer (SRO) assigned to it.
"SROs are trained law enforcement officers with specialized training in school matters," said Campbell County Sheriff Robbie Goins. "They are in the schools to ensure that teachers, staff and the students have a violence free day with no worries about what could happen."
Using the events of Nov. 8, 2005 as a learning tool to improve school safety, Goins and his administration have made the county's children a top priority. Security guards stationed in schools isn't effective because under state law, they can't be armed on campuses. The solution was to hire officers who wanted to be part of the force but also had a special skill set, according to Goins.
This means those interested in becoming a SRO must pass a tough litmus test before they receive Goins' approval to work in the schools.
The first requirement of that skill set is to "like kids," Goins said. He believes the qualified candidates possess a personality that lends them to strong interpersonal relationships, especially with the 18 and under set. SROs must also be able to balance being a trained law enforcement officer with understanding that schools act as their own communities; SROs must find their place in that community.
And above all, SROs need to understand their duty is to protect the campus they are assigned to, according to Goins.
To ensure this point, Goins has established his own guideline where marksmanship is concerned.
Officers pursuing a SRO position must score a 90 percent on the firing range; the standard score is 70 percent to qualify for a road officer position.
"If the day ever comes where an officer is in a school and he has to fire his weapon, I want to know they are among the best shots we have," Goins said.
Aside from the SROs being stationed in the schools, the CCSD SWAT Team conducts regular trainings in the schools, when class isn't in session. The team also has maps of the county's schools in the event the squad was faced with a hostile situation. "We have taken these steps because we want our officers to have a base knowledge of every school's layout," Goins said. "We need to be ready. We are putting forth an effort and focus to be prepared."
Goins recognizes the improved safety of the county's schools has been a county wide effort.
"Since the day I was elected, the board of education and county commission have been behind our efforts to make the county's schools as safe as possible," the sheriff said. Another group Goins notes has had a hand in school safety is the parents.
"They have been grateful and supportive in everything we have put in place," Goins said.
(11/03/2015 - 6:00 AM)
Late day wreck on Sunday
Head-on collision
Reports coming in to WLAF Monday are helping us to piece together a story for you about a Sunday afternoon traffic accident. Just before 6-PM Sunday is when two vehicles, a van and a pick-up truck, collided on the General Carl Wade Stiner Highway. It was on a stretch of highway between the T-Dot office and the Christian Academy where witnesses say the vehicles hit head-on injuring at least three people. First responders wanted to fly one of the victims out by Lifestar, but poor visibility kept the chopper from flying. Traffic was rerouted for the better part of three-hours while the wreckage was cleared. None of the injuries is life threatening.
(11/03/2015 - 6:00 AM)
N-S Railroad temporarily derails plans for county's Oswego rail spur
At a special called meeting Monday night, county commissioners learned that the long-anticipated railroad spur into Oswego Industrial Park near Jellico has been temporarily derailed by Norfolk Southern Railroad.
With work all but completed on the project, funded mostly by an 80-20 matching ARC grant, Norfolk Southern has informed the county's engineering firm that before they will allow access from the spur to their main line, an additional $36,000 in upgrades will be required on the project.
"Under the new rules set forth by the commission, all change orders for construction projects must be approved by the county commission. We have a major change order on the Oswego project that must be met if we are to use that spur," Mayor E. L. Morton explained.
"Our engineering firm followed the specs that were first designed, but Norfolk Southern has come up with additional requirements, including a five inch change in the grade of the track and a longer headwall and drainage pipe," Morton added..
"We have the money. There is still $72,547 available in that capital projects fund that we are using for our match to the grant," Morton said. "We had hoped to have money left over for other projects including road paving but we may have to use much of it."
Some commissioners cast about, seeking to assign blame for the additional cost.
"Did the engineers get together with the railroad in the first place?" Carl Douglas asked.
Ralph Davis added, "We need to know if the engineering firm and architect got it right the first time. If they didn't do the job right, they should have to pay for the additional costs."
Rusty Orick pointed out that regardless of who's to blame, the county has little choice but to meet the new requirements imposed by Norfolk Southern. "It's their railroad. Without access to it, the spur is useless," Orick reminded everyone.
"I believe it to be the case that our engineers and contractors met the original specs but the railroad has decided to add the new requirements," Morton stated.
"But you're just assuming. We don't know that, "Cliff Jennings argued. Jennings then suggested that the engineers attend next week's workshop before the commission votes on spending the additional money, and that Morton talk with Norfolk Southern officials about the project before the meeting.
"I do want to finish this project before we get too deep into winter, but one more week won't hurt us," Morton agreed. The commission then voted to recess the called meeting until after the workshop next Monday, so that some action can be taken to move the project forward at that time.
The Financial Management Committee also met Monday, giving unanimous approval to several bids that will enable work to commence on the ambulance station at Jellico and a newly paved parking lot for the La Follette Senior Citizens Center, as well as purchasing new body armor for the deputies in the Campbell County Sheriff's Department.
H & H Construction turned in the lowest of three bids for upgrades to a house in Jellico that the county owns through a delinquent tax suit. To install a new metal roof and heating unit for the house along with a garage to shelter the ambulance from cold weather, the cost will be $40,620.
Ambulance Director Bruce Perkins told the committee that the ambulance station should be ready for occupation within two to three weeks after the bid is approved.
The committee also approved a low bid of $29,672 for 45 sets of body armor from Mountain Defense, along with a low bid of $16,847 from Rogers Group for paving and lining the parking lot at the Senior Citizens Center. In addition to the work coverd by the bid, Rogers Group is donating some additional work to the non-profit center, Finance Director Jeff Marlow pointed out.
The committee received a little bit of good news concerning drainage and ditching upgrades to the La Follette Ambulance Service building that were expected to cost as much as $10,000.
"This is a no cost solution," Morton told the committee, explaining that the City of La Follette has agreed to re-pave the parking area to improve drainage away from the building and restore the filled-in ditch line at no cost to the county. (11/03/2015 - 6:00 AM)
Monday was "Grand Opening" day at Short-Redmond Ford
Owners Tim Short (speaking) and Brian Redmond (to Short's right) spoke to the large crowd that attended Monday's special day
Jimmy Brafford (L) and Chris Davidson hold one of three checks that represent donations to the Campbell County Cancer Association, the Campbell County High Band and JROTC.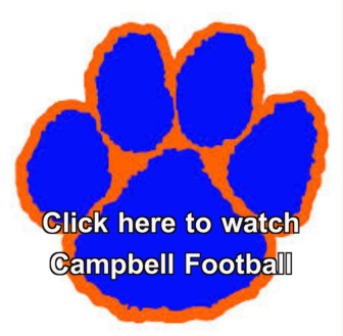 Tennova Healthcare introduces new treatment for lymphedema at La Follette Medical Center
Tennova Healthcare now offers lymphedema therapy at La Follette Medical Center in the Outpatient Rehabilitation Center. The goal of the therapy program is to control swelling and other problems caused by lymphedema.
Lymphedema is an accumulation of fluid, typically in the arms or legs, due to a blockage in the lymphatic system. It can be caused by injury, infection, radiation or surgery. For example, it is common to develop lymphedema after a mastectomy because of the removal of lymph nodes during breast surgery. People with cardiac, kidney and liver conditions are also at risk for lymphedema.
"One in three women who undergo lymph node dissection during breast cancer treatment will develop lymphedema," said G. O'Neal Vinsant, M.D., a general surgeon with Tennova General Surgery – La Follette. "The condition can develop within weeks, or it may be years later before the symptoms first appear.
"Identifying and treating lymphedema early helps to ensure faster and better outcomes," Dr. Vinsant, a graduate of La Follette High School, said. "But even treatment later on can help to reduce swelling and pain, and improve mobility for the associated limb."
In the early stages of lymphedema—when the swelling is mild—it is often managed with compression garments, exercise and elevation of the affected limb to encourage lymph flow. In more moderate to severe cases, therapy is beneficial.
"We use a combination of manual lymph drainage, exercise and bandaging to treat patients suffering from this condition. We also provide education to help patients maintain the reduction in fluid," said Jennifer Hughes, an occupational therapist at La Follette Medical Center. Hughes has received specialized training in lymphedema therapy.
"Commonly, the results of therapy are noticeable after just one or two treatment sessions, and our patients are pleased with the results" Hughes said.
Tennova Healthcare also offers lymphedema therapy at North Knoxville Medical Center, Physicians Regional Medical Center and Turkey Creek Medical Center. Lymphedema therapy requires a physician's written prescription. To learn more, call 1-855-TENNOVA (836-6682) or visit Tennova.com.
(10/30/2015 - 6:00 AM)
Results from Criminal Court
The following cases were resolved in Campbell County Criminal Court on Monday through plea agreements:
David Ray Smith- promotion of methamphetamine manufacture; split confinement for 111 days, two years supervised probation and court costs.
Jimmy Wayne Lewis- theft over $1,000; two days split confinement, two years supervised probation, court costs, $75 fine and $1,492 restitution.
Kelly Marie Martin- attempted possession of contraband in a penal institution; 120 days split confinement, two years supervised probation, court costs.
Patricia Marie Dummett- attempted theft under $500; six months judicial diversion, six months unsupervised probation, court costs, $75 fine.
Joshua Ivan Diehl- driving on a suspended license; 11 months, 29 days supervised probation, court costs.
Joshua Ivan Diehl-two counts aggravated assault, four years supervised probation, court costs, $500 restitution, complete anger management classes, no contact with the victims, complete an alcohol and drug assessment following all recommendations.
Kristy Gail Brandenburg- introduction of contraband into a penal facility, possession of drug contraband; four years supervised probation, court costs, $150 fine.
Jessica Ann Justo- burglary; one day split confinement, two years judicial diversion, two years unsupervised probation, court costs, $75 fine, $10 restitution, no contact with the victim.
James A. Terry- casual exchange; alternative sentencing to be determined April 2016.
Scott Andrew Garren- vandalism under $500; one day split confinement, one year unsupervised probation, court costs, $150 restitution, no contact with victims.
Donald Wayne Caldwell- felony evading arrest, vandalism under $500, driving on a revoked license, reckless driving; 45 days split confinement, two years supervised probation, court costs, loss of license for one year.
Marquetta May Stinson- theft over $500; 36 days split confinement, two years supervised probation, court costs, $75 fine, $1,717 restitution, no contact with victim.(10/29/2015 - 6:00 AM)
Elliot remains free as case continues
Given 30 days to report to jail
By Susan Sharp
Try as she might, Lisa Elliot may not avoid jail time.
In May, Elliot was convicted of voluntary manslaughter in the death of L. David Champlin, her boyfriend.
Police reports from that night indicate the couple had been drinking and arguing for hours when the shooting occurred.
Following a trial earlier this year, Elliot and her attorney, Mike Hatmaker have been playing a game of legal hot potato with the district attorney's office.
Between the filing of motions and delays in hearings, Hatmaker has managed to keep his client from reporting to jail.
On Monday, he argued that Elliot not only needed a new trial but a new sentence.
Within the motion he filed in early July, Hatmaker claimed that prosecutors attempted to shift the burden of proof to Elliot.
At the heart of this contention, Hatmaker placed District Attorney General Jared Effler in his crosshairs.
Setting the scene, Hatmaker said he was in the middle of questioning Campbell County Sheriff's Det. John Long about the night of the shooting when he asked Long about a struggle between Elliot and the victim, but Effler protested.
"He said 'I object again'," Hatmaker said of Effler's reaction to the line of questioning. Continuing, Hatmaker told Criminal Court Judge Shayne Sexton that Effler's objection was that an attempt was being made to "backdoor without her (Elliot) having to take the stand. That's what this entire line of questioning is about," Hatmaker said, reading Effler's words from the trial transcript.
"He implied she had to testify and she did not," Hatmaker said adding this statement was prejudicial to his client.
Effler said his objection was to Hatmaker's attempt to solicit hearsay from Long.
Sexton denied this portion of Hatmaker's motion and quickly denied the second portion as well.
"Do you have a specific error other than it's (the sentence) too long," Sexton asked.
"She was denied alternative sentencing," Hatmaker said.
Sexton deemed no error in the sentencing portion of Elliot's case.
Elliot was given 30 days to report to jail. If Hatmaker files an appeal with the Criminal Court of Appeals, Elliot could remain out on her $100,000 bond until that court issues a ruling in her case.
(10/27/2015 - 6:00 AM)
Family Dollar robbed at knifepoint
Police on the lookout for the suspect
Jellico Police are working with Anderson County officials on two armed robberies, thinking the crimes are connected. The Family Dollar Store, next to Veterans Park at Jellico, was robbed at knifepoint just before 4 p.m. on Sunday, according to JPD Assistant Police Chief J.J. Hatmaker. Around $300 in cash was taken in the heist.
The night before, a similar crime was committed in Anderson County, Hatmaker said. Officials in both counties are keeping details of the crime quiet until they can determine if they are linked.
(10/26/2015 - 4:00 PM)
Youth Soccer: Bolinger discusses parking lot fees
By PETER SAWYER
La FOLLETTE—Monday night, council member Joe Bolinger spoke to Parks and Recreation Department Head Johnny Byrge about a $2 parking fee at Ken Snodderly Park during Campbell County Youth Soccer games.
The parking fee helps cover expenses of the league, Byrge said.
CCYS President Mike Riley charges a $45 player fee, but not all players can pay, Byrge said.
A $45 fee is about half of what should be charged, but a higher price would mean less kids would play, according to Mitch Loomis, who has been involved in recreation soccer in the past.
A financial statement is being prepared, City Administrator Jimmy Jeffries said.
Signs to commemorate 1965 Little League State Champions
Lonnie "Hot Rod" Wilson asked the city council to honor the 1965 Little League State Champions with signs at the city limits on the east and west ends of town.
Other cities celebrate state champions with signs, Wilson said.
"Y'all provide for the labor and the pole to put it up, and Lansden will pay for the sign," he said, referring to Lansden Hill.
These signs will say, "Home of the 1965 Little League State Champions."
Hill updates the council on HRA
Lansden Hill, from E.E. Hill & Son, Inc. updated the council on its decision this past year to purchase a Health Reimbursement Account from Blue Cross Blue Shield.
"We think it is working out well," Hill said.
The HRA saved $130,000 in premiums.
The HRA does not always work out well, Hill said.
Because of the nature of the HRA, which holds the city responsible for reimbursing BCBS $3,500 of the $5,000 deductible for each employee, the city may or may not have to reimburse more or less money than was saved by the less expensive premium.
So far this year, the city has only had to reimburse about $67,000, which means it has still saved $63,000. However, there are still two months left on the city's plan.
Hill also mentioned that UT Medical Center is leaving the "S" Plan—which is the plan the city purchased.
Over the past year Summit Medical and Knox County Tennova joined the "S" Plan.
Hill did not have the renewal details.
Fannon encourages La Follette businesses to get post office boxes
Council member Bob Fannon is still seeking to change the addresses of 27 La Follette businesses that have Jacksboro zip codes.
Because they have Jacksboro zip codes, the Tennessee Department of Revenue has sent La Follette sales tax to Jacksboro.
Fannon and Codes Enforcement Officer Stan Foust are encouraging these businesses to get post office boxes at the La Follette Post Office so that when Fannon pursues action to change the zip codes, it will not affect the businesses' ability to receive mail.
Fannon intends to make a motion to change the zip codes of these businesses once they have post office boxes.
New businesses
La Follette 911 had been instructed to go through the Planning Commission to assign addresses to new businesses, Fannon said. However, Tractor Supply was given a Jacksboro address and zip code because the building it is located in has a Jacksboro address and zip code.
Safe Routes to School Grant to provide sidewalks for La Follette Middle School
Next week, the council will discuss accepting guidelines for a Safe Routes to School Grant. This state grant will help finance sidewalks from Foot Hills Drive to Martha Lee Lane, creating a safer route for middle school students.
(10/27/2015 - 6:00 AM)
Report reveals heart attack as cause of death
By Susan Sharp
An autopsy has concluded that a Jacksboro business owner died of a heart attack last month.
Janie Siwinski died on Sept. 11 at the age of 56.
She was "found unresponsive by her husband lying on" the kitchen floor, according to the report. Medical intervention was utilized by paramedics, but, wasn't effective. The autopsy, performed the next day, concluded Siwinski had a blood clot "within a short segment of significant cholesterol buildup" in one of the main arteries going to her heart.
A toxicology report revealed the only substance in her blood was caffeine.
Siwinski was the co-publisher of the Christian Journal Leader in Jacksboro.
(10/26/2015 - 6:00 AM)
Monday runs out of chances
Allegedly driving at speeds of more than 130-miles per hour
By Susan Sharp
A Caryville man is learning that the long arm of the law can't be outrun.
Colin Joe Monday
(PHOTO COURTESY OF THE CAMPBELL COUNTY SHERIFF'S DEPARTMENT)
On April 18, 19-year-old Colin Joe Monday, was arrested for resist stop, frisk, halt search. Monday incurred this charge when police responded to a 1 a.m. call that juveniles were drinking in the Royal Blue area. When Campbell County Deputy Stephen Carroll arrived, Monday and his cohorts allegedly ran, prompting Carroll to search for them. Monday was located a mile and half from the spot where he attempted to abscond, according to the arrest report.
Originally scheduled to appear in court on April 30 on this charge, Monday's case has been reset four times.
While this case stalled out in the court system, Monday remained out on bond, incurring additional charges.
In June, La Follette Police Officer Homer Herrell arrested Monday for driving 89 miles per hour in a 40 mile per hour zone and for felony evading arrest.
Just before 5 a.m. on June 27, Monday was allegedly driving through downtown La Follette when the LPD clocked him driving at a high rate of speed. When an attempt was made to pull Monday's car over, he accelerated, the report said. As LPD Officers chased Monday, for over 10 miles, his speed allegedly reached over 130 miles per hour, LPD Officer Homer Herrell's report said. Monday eventually stopped his car on a Speedwell Road.
When he pulled the white 1998 Mercedes SLK230 over, Monday stuck both his arms out of the driver's window in a show of surrender. He was arrested and charged with speeding and felony evading arrest, according to the report.
This case has been rescheduled three times in general sessions court, court records show.
While he remained on bail for previous charges, Monday racked up additional ones by repeating his actions.
On Oct. 13, around 2:30 p.m., Tennessee Highway Patrolman Stephen Barclay clocked Monday allegedly traveling 62 miles per hour in a 30 mile per hour zone.
And again, Monday ran from police. This time, speeds reached up to 101 miles per hour, Barclay's report said. Monday's Mercedes passed three other vehicles on US 25W while he was fleeing from THP. Barclay lost sight of Monday at this point, but continued to look for him. He eventually found him as the vehicles passed each in opposite directions at the intersection of Park Road and Jackson Road in Caryville.
This time, when Monday saw the blue lights, he pulled over. And despite his speed and evasive moves, Monday denied any knowledge of his actions when questioned by Barclay. Monday eventually evoked his 5th amendment rights.
This escapade resulted in Assistant District Attorney Courtney Stanifer filing a motion to revoke Monday's bail. He was arrested last week and is scheduled to appear in court on Tuesday. He is currently being housed at the county jail with a bail set at $250,000.
(10/26/2015 - 6:00 AM)
Jellico visits Harriman on Friday at 7:30 p.m.
Choral booster president indicted for pilfering
Choir left singing the blues
By Susan Sharp
A Campbell County High School Choral Booster Club President has been indicted for stealing school funds, but she isn't the only one state officials are displeased with.
Earlier this month, April Lea Griffie was indicted by a Campbell County Grand Jury on one count of theft over $1,000. She is accused of misallocating over $6,000 of the booster club's funds by using them for herself.
However, Griffie told investigators with the Tennessee Comptroller's Office she could have used the money, but, is vague on where exactly the money went, according to the report issued by the comptroller's office on Wednesday.
The report outlines that the 38-year old Griffie spent the money over a five month period from Sept. 2014 until Jan. 2015.
From cash withdrawals to selling machinery and pocketing the profits, Griffie used her position as president to pad her bank account.
Her alleged cash withdrawals total $1,934 while she further stands accused of charging more than $1,500 on the booster club's credit card. The investigation revealed Griffie used the card for items such as meals, her cell phone bill and the repayment of personal loans.
Her spending didn't stop there.
Griffie allegedly issued and then cashed two checks from the club totaling $1,550.
When she purchased a $1,450 embroidery machine she did use it to customize shirts for students before selling it and keeping the money, the report states.
As investigators attempted to comb through the books, they found missing documentation leading to an incomplete picture of not only Griffie's spending, but, the club's financial records as well.
What they did find was a haphazard set of records that left the club in the red.
Monies collected from fundraising events weren't used to pay vendors for the products sold, unless Griffie was the dealer; she was paid promptly, according to the report. As the fundraising monies were collected, they were diverted to other areas that mostly included Griffie's personal accounts.
Griffie's actions have allegedly left the club with a deficit of more than $12,000 with only $200 in its bank account. The club has also been left with $5,000 in unsold fundraising inventory and multiple unpaid vendors, state officials said.
And while investigators pursued an indictment for Griffie, they noted additional issues in the way the club did business. They noted there were several deficiencies occurring with the club's accounting that enabled Griffie's binge.
To begin with, because of the club's policy of requiring just one signature, Griffie was allowed unfettered access to the money. The club allowed the president complete oversight of the financial duties while no one reconciled the cash flow. Compounding the problem was the club's lack of formal documentation for ingoing and outgoing transactions.
As of late Wednesday, officers with the Campbell County Sheriff's Department were searching for Griffie to execute an arrest warrant.
(10/22/2015 - 6:00 AM)
Commission approves commercial fee for brush disposal at Towe String facility
The Campbell County Commission voted Monday night to approve new procedures and a new fee schedule for commercial waste at the county's convenience center on Towe String Road.
All commercial customers are being sent a copy of the terms and conditions with instructions to return them signed within 15 days to continue having their waste accepted at the environmental services center.
Under the new fee schedule, the county will add a $17.00 per ton charge for brush that is brought in by commercial users. That charge equals the approximate cost to the county of disposing of trees, shrubs, untreated lumber and other materials that can be incinerated and the cost of hauling the ash to a landfill.
Commercial users will continue to be charged $39 per ton for other waste including construction debris, as well as 80 cents per tire for used tires.
The scales will be open from 7:30 a.m. until 4:00 p.m. Monday through Saturday and will be closed on Sundays. Scales will also be open most holidays except Christmas Day and Thanksgiving.
(10/20/2015 - 6:00 AM)
Commission moves ahead with upgrades for 'temporary' Jellico ambulance station
Despite misgivings from some commissioners, the county commission agreed Monday night to go forward with seeking bids to upgrade a house on Douglas Lane to be used, at least for the upcoming winter, as the new home of the Jellico ambulance service.
Ralph Davis noted that some residents along Douglas Lane have voiced concerns over having the station in their neighborhood.
"They want the ambulance service, just not in their subdivision," Davis said. Davis and other commissioners also expressed doubts about whether the county will ever be able to get the money needed for upgrades back out of the house, which came into county ownership several years ago for delinquent property taxes.
"Our people can't spend another winter in the facility they're currently using," Ambulance Director Bruce Perkins pointed out. "I'll fight to see that they don't have to."
Finance Director Jeff Marlow added that because of the inability to keep the present facility heated and no place to shelter the ambulance, the county must either move to the Douglas Lane site or rent another more suitable location.
"The question isn't whether you will get $25,000 or $30,000 back out of the house when the county decides to sell it, but whether you will get enough to offset the costs of rehabilitation minus what you would have to pay for rent," Marlow pointed out.
He also reminded the commission that the Douglas Lane house would include an ambulance bay, while at the previous location, the vehicle was exposed to the elements and had to be kept running constantly at a cost of over $3,000 for the winter months.
Mayor E. L. Morton added that the ambulance crew would be instructed not to turn on lights and sirens until they had cleared the residential neighborhood. Perkins told the commission that a second informal meeting with potential contractors will be held on Thursday with a bid opening scheduled for November 5.
The commission also voted to set aside up to $10,000 from capital projects funds to cover needed repairs at the LaFollette ambulance station, which is suffering from leaks and drainage problems that must be addressed by landscaping work.
In other action the commission voted 12-2 to return furniture, desks and file cabinets that had been donated to the animal shelter by the Humane Society. Most of the items, Mayor Morton explained, are not presently being used and the shelter can utilize the space.
The Humane Society said at last week's workshop that it plans to sell the used office furniture and put the proceeds into their spay and neuter program, although most commissioners expressed doubts that the used furnishings would be worth more than $300.
Finally, Whit Goins again brought up the subject of county commissioners' health insurance, demanding, "I want it in writing that we're full time county employees."
Jeff Marlow explained that under Tennessee state law, counties are authorized to treat county officials as full time employees with the same benefits, including health insurance. He then handed Goins a copy of the state statute to which he had referred.
"Who signed that?" Goins asked.
"The Governor," Marlow responded.
After a motion to adjourn was offered, several citizens from White Oak asked about an agenda item that had been skipped, their request to allocate and future coal severance tax funds back into the district where the coal was produced.
Cliff Jennings apologized, explaining that he had placed the topic on the agenda but overlooked it. He then offered a motion to earmark future severance tax proceeds with Ralph Davis seconding the motion.
Marlow pointed out that by state law, the funds are automatically transferred to the highway and education departments and he had doubts that the commission could dictate how they are spent.
County Attorney Joe Coker added that the commissioners can vote on any motion they wish, but if it violates state law, the motion is automatically void.
Before the Mayor could call for a vote on the motion, however, someone pointed out that a motion to adjourn had already been made and seconded. Since motions to adjourn take precedent over other motions, the commission quickly adjourned without further action on the severance tax topic. Morton promised that he will place it on the agenda for the November meeting.
(10/20/2015 - 6:00 AM)
Sammons and Hatmaker square off in circuit court
McAfee is 'disappointed'
A case involving a Jacksboro attorney and a sitting judge was dispensed of in Campbell County Circuit Court this morning.
In July, Wes Hatmaker filed a petition asking for Circuit Court Judge John McAfee to instruct General Sessions Court Judge Amanda Sammons to fulfill her duties. Hatmaker's petition was filed on behalf of his client, Brandon Byrge.
This morning, Sammons, who told McAfee she had "a full docket waiting," and Hatmaker appeared before McAfee.
Initially, McAfee took the issue behind closed doors.
After 15 minutes, the three emerged. Sammons was overheard telling another attorney Hatmaker had "volunteered to dismiss it." She then asked the senior judge if she was free to leave. Before McAfee could answer, he was reminded by media members in attendance, the outcome should be on the record, because Sammons was a sitting judge.
McAfee originally offered to have everyone come back later in the day and place the conversation on the record, but, quickly changed his mind welcoming the parties and media to the bench.
Throughout the bench conference, Sammons expressed that she was "fine with it being on the record." Responding to her repeated assertion, Hatmaker, seemingly under his breath, said "All she wanted in the record was my voluntary non-suit."
Attempting to clarify the in-chambers conference, McAfee outlined the situation.
Following Hatmaker's early July petition, McAfee said he spoke with Sammons about the filing that alleged she didn't take the necessary steps to expunge Byrge's recent conviction. At the crux of the petition was two docket numbers for the same case with Sammons allegedly only signing off on one of the docket numbers, thus not fully rectifying the matter.
Hatmaker's complaint was that Sammons had stalled in signing all of the paperwork, saying she "would take it under advisement."
McAfee said he spoke with Sammons shortly after Hatmaker's petition was filed.
"I was going to sign it anyway," Sammons interjected. Still muttering under his breath, Hatmaker shot back, "When? In six months."
McAfee continued to explain that on July 24, Sammons signed off all documents needed to expunge Byrge's records.
However, the case was still pending because the appropriate paperwork indicating it had been resolved wasn't filed. In the meantime, Hatmaker prepared for depositions in the matter, while Sammons filed a motion to dismiss the petition.
And so, the parties appeared before McAfee today.
In chambers, Hatmaker had requested he be compensated for his efforts in the case, but Sammons pointed out that any sanctions placed on her would not be appropriate and offered law to fortify her claim. She was acting in her official capacity therefore, any penalties placed on her would ultimately be passed along to the taxpayers and McAfee wasn't prepared to do that, he said in open court.
What he did do was express his "disappointment" that the case had even appeared on his docket.
(10/19/2015 - 1:30 PM)
On the way to her docket, Sammons said "This was a non-issue to begin with and that's what the judge determined after Mr. Hatmaker voluntarily dismissed his suit."
Orick hopes to 'have bigger voice' for Campbell County
A third district county commissioner will have a stronger voice in Nashville following his election to a prominent board.
Earlier this month, Rusty Orick was granted a seat on The Tennessee County Commissioners Association (TCCA) Executive Board. For Orick, it was a complete surprise because he was just angling for a seat on The East Tennessee Regional Board.
"I wanted a seat on the regional board. I never expected this," Orick said on Friday.
Orick was nominated for the seat by another commissioner, but doesn't know exactly who they were or what county they represent.
Aside from being elected to a seat on the executive board, Orick was appointed to the post of treasurer.
"Campbell County has more of a voice now," said Orick. To put things in perspective, the state has 1,700 county commissioners; only six serve on the executive board.
The purpose of the TCCA is to promote efficiency in county governments through their legislative bodies, according to the TCCA website. The association also works closely with all Tennessee state departments.
Each fall the association and executive board review all proposed laws that will come before the legislature in the spring. It is when the counties can be heard, according to Orick.
There are times when unfunded mandates loom on the horizon and the TCCA is able to weigh-in ,on them before state government takes action and according to Orick, these are items the TCCA "will always fight against" because of the financial impact they have on counties.
The TCCA doesn't have term limits, which means Orick can remain on the executive board as long as he is a county commissioner.
Currently, Orick is in his third term as a Campbell County Commissioner.
"I want to have a bigger voice for our county, and I am proud to be able to serve on the executive board," Orick said.
(10/19/2015 - 6:00 AM)
Fields of Faith recap
Click here to see Alaynah Carney's creative work. It's a quick recap of this year's Fields of Faith.
What's in a name?
County elk needs a handle; contest being held
By Susan Sharp
The Campbell County Mayor's office, along with the chamber of commerce is hoping to get the county's school children involved in a project.
They want the children to help name the elk pictured on the county logo.
Manuel Mesa, a local artist, has been instrumental in the development of an art project that bears the elk's resemblance, according to Campbell County Deputy Mayor Andy Wallace.
Mesa organized several children in the painting of tiles that when assembled together are a picture of the elk.
Eventually, the tiles will be mounted and placed on permanent display at the new justice center.
But first, the elk needs a name.
School aged children in the county are being asked to help name the animal that currently lacks a moniker.
A two-part contest is being held to determine what its name will be.
The first portion of the contest asks for children through the 12 th grade to submit a possible name for the large mammal. Students have until Oct. 23 to submit a name for the elk.
Coloring sheets will be distributed to the county elementary schools and information sheets about the contest to the middle and high schools. Paper ballots are available at all the county's public libraries. The ballots will be submitted to the chamber of commerce. Volunteers will be picking up the ballots from each school or the ballots can be dropped off at the chamber office. There will also be a survey monkey site set up for submissions.
Each child is asked to submit only one submission.
Of the submissions, three will be available for Campbell Countians to vote on. People will be able to vote with paper ballots or online. This portion of voting will end Nov. 24.
The winner will be announced at the Campbell County Christmas Parade on Dec. 5. The child that submits the winning name will win an Android Tablet complete with a case, along with a guided ATV ride to Hatfield Knob to see the elk. The winner can bring one adult to accompany them on the trip.
(10/02/2015 - 6:00 AM)
S