CLICK to listen LIVE to 1450 WLAF CLICK to watch LIVE WLAF-TV 12
Smith Hardware is OPEN 7-days a week.
Smith Hardware opens at 7:30 AM Monday-Saturday
Get the Time & Temp anytime, call 423.566.8463, a service of Terry's Pharmacy
Final Score:
Campbell 0 - Farragut 31
Jellico at Midway
Sept 25 FINALS - CCHS 42 Cocke County 0...Jellico 44 Lynn Camp 14
WLAF's "Business of the Day" today is:
GRAY INSURANCE – Your home for Nationwide
Shop local. It helps all of us.
Photo from home
There is a "free" food give-a-way Saturday at 10AM at White Oak School. It's on a first come, first served basis. Please arrive early.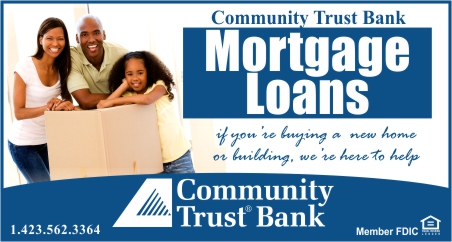 Cougars visit Farragut on Friday at 7:30 PM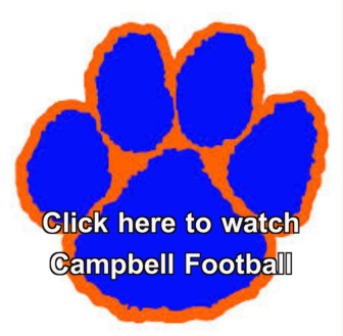 Jellico at Midway Friday at 7:30 p.m.
Let Robbins Guttering beautify your home

Siding, Guttering, Windows, and more – Robbins Guttering 423.566.5461
Things you need to know about the ATV Fest
Coming Saturday, October 10 to La Follette
The ATV FALL FESTIVAL committee kindly asks that everyone refrain from riding Off Highway Vehicles (OHV) on TN State Highway 25W and TN State Highway 63 on October 10th. This is in violation of TN State Law and could result in fines
and/or confiscation of your OHV. This may also jeopardize future ATV Festivals. We also ask while driving your OHV in the City of LaFollette that you remain on city streets indicated for your use in order for car/truck traffic to by-pass safely.
The BIG CREEK ATV FALL FESTIVAL has set aside a full day on October 10th for you to enjoy your ATV/UTV's. Our Police Department and Event Staff will be on hand to help you have a safe and fun day.
During the Big Creek Fall Festival, attendees will be able to access the North Cumberland Wildlife Management Area from the Festival location in Downtown LaFollette, TN. For those who are unfamiliar with the area or enjoy the company
of other riders, 3 of the rides will be organized and directed by professional riders. These rides are FREE but space is limited. We highly recommend you PRE-REGISTER for these rides by emailing your name, ride # and time to mmoses@lafollettetn.net.
Ride #1 – Elk Viewing Tower – will depart at 11:15AM, 1:00PM, and 3:00PM
Approximate ride time is 2 ½ hours (please indicate your preferred departure time).
Ride #2 – Walnut Mountain/Top of the World – will depart at 11:30.
Approximate ride time is 4 ½ hours
Ride #3 – Short Mountain/Meadow Branch will depart at 11:00 AM.
Approximate ride time is 5 hours.
Unguided riders may pick up a FREE NCWMA trail map at the registration tent.Details of each organized ride are shown on our website www.lafollettetn.gov
ALL rides will leave from the LaFollette City Parking Lot located behind city hall.
ALL riders must register at registration tent before departing. Festival and rides are FREE.
ALL riders are required to have a TWRA PERMIT, and are subject to TWRA rules and regulations.
THE BIG CREEK ATV FALL FESTIVAL is a family event and we kindly ask for your consideration in limiting alcohol consumption. (10/02/2015 – 1:00 PM)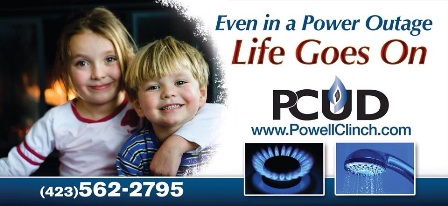 Timing may be right for Cougars
Farragut is 5 & 0 heading into homecoming night
The Campbell Cougars have won four-straight games (4 & 2), including a couple of nail biters. Farragut has won its first five games leading into tonight's 7:30 p.m. match-up with the Cougars. It's also homecoming, at halftime, for the Admirals who are coming in after a Friday night bye.
Bill Clabo Field is where the Cougars and Admirals play tonight
Temperatures for tonight's game will not stray far from the 60-degree mark with strong winds and occasional rain showers taking center stage for much of the contest.
The US Navy's first Admiral was David Farragut. Farragut was born and raised near what is now known as the City of Farragut. This four-ton anchor is from the USS Farragut, a guided missile destroyer, and is on display at FHS.
WLAF's live coverage starts at 7:00 PM on AM 1450, FM 100.9, and 1450wlaf.com. The game will be joined in progress at 8:00 PM on WLAF-TV 12. Les Martin and Brent Allen have the call. (10/02/2015 - 6:00 AM)
The last meeting between Campbell and Farragut was in the Cougars first-ever playoff game. That was a Farragut win at Dossett Stadium in November 2004
.
Fun day at the La Follette Library
Cora Willis-King snapped this photo for WLAF on Thursday afternoon during a book signing at the La Follette Library. (L-R) Dennis Powers and his wife Tracy sign their book, "Little Kate, World Traveler," for Kent Younce & Carl Stiner.
Tracy Powers reads "Little Kate, World Traveler" to youngsters on Thursday afternoon at the La Follette Library.
What's in a name?
County elk needs a handle; contest being held
By Susan Sharp
The Campbell County Mayor's office, along with the chamber of commerce is hoping to get the county's school children involved in a project.
They want the children to help name the elk pictured on the county logo.
Manuel Mesa, a local artist, has been instrumental in the development of an art project that bears the elk's resemblance, according to Campbell County Deputy Mayor Andy Wallace.
Mesa organized several children in the painting of tiles that when assembled together are a picture of the elk.
Eventually, the tiles will be mounted and placed on permanent display at the new justice center.
But first, the elk needs a name.
School aged children in the county are being asked to help name the animal that currently lacks a moniker.
A two-part contest is being held to determine what its name will be.
The first portion of the contest asks for children through the 12 th grade to submit a possible name for the large mammal. Students have until Oct. 23 to submit a name for the elk.
Coloring sheets will be distributed to the county elementary schools and information sheets about the contest to the middle and high schools. Paper ballots are available at all the county's public libraries. The ballots will be submitted to the chamber of commerce. Volunteers will be picking up the ballots from each school or the ballots can be dropped off at the chamber office. There will also be a survey monkey site set up for submissions.
Each child is asked to submit only one submission.
Of the submissions, three will be available for Campbell Countians to vote on. People will be able to vote with paper ballots or online. This portion of voting will end Nov. 24.
The winner will be announced at the Campbell County Christmas Parade on Dec. 5. The child that submits the winning name will win an Android Tablet complete with a case, along with a guided ATV ride to Hatfield Knob to see the elk. The winner can bring one adult to accompany them on the trip.
(10/02/2015 - 6:00 AM)
Going Pink: T-Shirts Support Campbell County Cancer Association
By PETER SAWYER
JACKSBORO—Jacksboro Fire Chief Jason Shetterly arrived at Thursday's Board of Mayor and Aldermen meeting in a navy t-shirt sporting the fire department's logo in pink.
JFD Chief Jason Shetterly took time to stop by WLAF on Thursday and show off the sharp looking T-shirts he and fellow firefighters are selling to benefit the CCCA.
In honor of Breast Cancer Awareness Month, the Jacksboro Fire Department is selling t-shirts for $15, with all proceeds benefiting the Campbell County Cancer Association.
"Breast cancer has (affected) a lot of folks," Shetterly said. "We just thought this would be the best way to help. It's not a lot, but if we can help raise a couple thousand dollars."
Over the past three years, citizens who have seen Jacksboro fire fighters wearing t-shirts with the department's logo wanted their own. In August, Shetterly obtained permission from the board to sell t-shirts, with the proceeds benefiting a local charity. At the time he mentioned the CCCA.
While the fire department has been selling the shirts for three weeks, the fundraiser didn't fully launch until October.
"Really didn't get started until today," Shetterly said.
September is Childhood Cancer Awareness Month, and the fire department didn't want to take emphasis away from that.
The shirts can be purchased at the Jacksboro Fire Department at any time. However, this Saturday, members of the fire department will be at Jacksboro Methodist Church's bazaar and the Shield of Faith Community Church's annual event selling the t-shirts. Purchases can be made with cash or a check made out to the Campbell County Cancer Association.
Fire Department seeks uses for old equipment
The fire department hopes to sell 15-year-old self-contained, breathing apparatuses and give old sets of turn out gear to a volunteer fire department.
Fire Departments aren't allowed to mix and match breathing apparatuses from different brands, Shetterly said. The old equipment is a different brand than what the department currently uses. Hancock County has offered to purchase the gear for $1,500.
JFD isn't allowed to sell old turnout gear, but can give it to a volunteer fire department. Shetterly is seeking a volunteer fire department that can use it.
Hurst to pursue recompense
The board gave City Attorney Stephen Hurst permission to begin the legal process of recouping money Jacksboro spent cleaning a piece of private property that was in violation of code.
Street Department
The board accepted a $1,120 bid from Doyle's Tire Shop for tires for the street department's dump truck and a $620 bid from Doyle's Tire Shop for tires for a pick up truck. Officials also approved spending $870—$700 for parts and $170 for labor—for Jeff Harold to repair a broken main spring in the dump truck.
Patrol Car
The board approved paying Jacksboro Body Shop $521.20 to repair the Police Department's 2013 Dodge Charger.
Recycling old computers
The board gave approval to "dilapidate" seven old computers and dispose of them. These computers have been replaced with new equipment, Mayor Jack Cannon said. They will be taken apart and recycled.
"That way they don't go to the (landfill)," he said.
Road Block
Open Arms Ministry was given approval for a Dec. 3 roadblock.
(10/02/2015 - 6:00 AM)
October is domestic violence awareness month
Community Health of East Tennessee (CHET) is recognizing the month by hosting two events.
The first is the Break Free 5k to held Saturday at Cove Lake State Park. Runners can stop by the CHET administrative offices for a registration form or register the day of the race. Early registration has a $25 fee, while day of registration is $30.
Later this month, on Oct. 23, the annual chili cook off will be held at Idlestone Lodge from 6 pm until 8pm. The cost is $5 per ticket. Chefs and tasters are needed.
Having a month set aside to recognize domestic violence helps to underscore that it is a cross cultural issue. National statistics have revealed that one in four women will experience domestic violence in their life.
For more information on domestic violence or these events, call 562-1156.
(10/01/2015 - 6:00 AM)
Tennova Healthcare invites you to a free end-of-life planning seminar
It's entitled "Getting Your House in Order."
Since unexpected situations can happen at any age, it's important for all adults to be prepared. These seminars focus on how to leave an organized estate and reduce the stress a person's loved ones will experience during an emotionally difficult time.
Space is limited and registration is required for the Monday, October 5 seminar to be held from 2:00 p.m. – 3:00 p.m. at the La Follette United Methodist Church at 808 East Central Avenue in La Follette
From practical matters to making one's final wishes known, the "Getting Your House in Order" seminar will provide a step-by-step approach to collecting critical information and organizing it in one place. Attendees will receive a complimentary "House in Order" workbook that provides guidance on items to consider gathering, such as medical history, estate and financial information, funeral plans and advance directives.
To register, call 1-855-836-6682 or visit Tennova.com. Please register by October 4.
Tennova Healthcare offers a wide range of classes and programs to help you and your family lead healthier lives. Whether you need assistance managing a health condition, or you are preparing for the birth of a child, or you are seeking support from others who are facing similar health challenges, Tennova Healthcare sponsors community events and support groups to meet your needs. For a complete listing of classes and programs, visit Tennova.com/classes-and-programs.
(10/01/2015 - 6:00 AM)
Plea agreements settle criminal cases
The following cases were resolved in criminal court this week through plea agreements:
-Miranda Elyse Little- cultivating marijuana, greater than 10 plants; 61 days to serve with credit for time served, nine years probation, court costs, remain in jail until transported to alcohol and drug rehabilitation program complete rehabilitation program.
-Dennis James Jones, Jr.- theft under $500; 11 months 29 days supervised probation, courts costs, $75 fine, $984 restitution.
-Thomas Justin Evans- felony evading arrest with risk of injury, four counts felony reckless endangerment, evading arrest, resisting arrest, driving on a revoked license; TDOC custody for seven years.
-Jennifer Lynn Rice- burglary, public intoxication; 16 days to serve with credit for time served, two years probation, court costs, no contact with the victim.
-Dexter Dewayne Young- possession of contraband in a penal facility; six years supervised probation, court costs.
-Dennis James Jones, Jr. - failure to appear; 11 months 29 days supervised probation; court costs.
-Bobby Kyle Buckner, Jr.- burglary, vandalism over $1000, theft under $500; 45 days to serve with credit for time served, court costs, $150 fine, $3,815.71 restitution.
-Kenneth David Blakenblicker- three counts theft over $1,000; one year to serve with credit for time served, six years supervised probation, court costs, $375 fine, $4,200 restitution, no contact with the victims
-Horace Wallace- theft under $500, evading arrest, vandalism over $1,000; TDOC custody, courts costs, $2,159.05 restitution upon release.
-Miranda Elyse Little- introduction of contraband into a penal facility; nine years supervised probation, judicial diversion, court costs, remain in jail until transported to alcohol and drug rehabilitation program, complete rehabilitation program.
-Miranda Elyse Little- theft over $10,000; nine years supervised probation, judicial diversion, court costs, $14,550 restitution, remain in jail until transported to alcohol and drug rehabilitation program, complete rehabilitation program.
-Nikki Rae Weaver- theft over $1,000; three years supervised probation, judicial diversion, court costs, $1,314.35 restitution.
(10/01/2015 - 6:00 AM)
JFD & LFD respond to apartment fire
No injuries
A light mist fell as smoke crawled out of the roof top of the apartments that are located near Charley's Pizza
It was an ironic scene this morning at the southwest edge of the city limits of La Follette where four La Follette Fire Department Trucks responded to an apartment fire . However, it was Jacksboro Fire Chief Jason Shetterly and his crew, in one truck, arriving on the scene first to extinguish a bed that was on fire in an upstairs bedroom. There are no reports of injury at the apartments that are just back of Charley's Pizza.
Four units from the La Follette Fire Department responded to the fire call that came in just after 9:30 a.m. this morning
The ironic part comes in in that the fire, minor as it was, was in a section of La Follette where the addresses of the apartments and surrounding businesses are listed by the US Postal Service as Jacksboro even though they are inside the La Follette city limit. The City of La Follette is currently working to get the zip codes of businesses, within its city limit, changed from 37757, the Jacksboro zip code, to La Follette's zip code of 37766.
Due to the zip code quandary, Council member Bob Fannon estimates that La Follette has lost around 10-million dollars in sales tax revenue since 1994.
(09/30/2015 - 11:00 AM)
It's sports time from WLAF's David Graham
WLAF's David Graham Sports Report is just a click away right here. (09/30/2015 – 6:00 AM)
Elliot wants a new trial and new sentence in manslaughter case
By Susan Sharp
A one-time teacher convicted of killing her live-in lover is asking for a new trial and new sentence.
In May, Lisa Elliot was convicted of voluntary manslaughter in the death of L. David Champlin.
Police reports from that night indicate the couple had been drinking and arguing for hours when the shooting occurred.
Monday, Elliot's motion was briefly discussed but reset until Oct. 26.
Lisa Elliott next appears in court on October 26 (PHOTO COURTESY OF THE CAMPBELL COUNTY SHERIFF'S DEPARTMENT)
Assistant District Attorney General Courtney Stanifer said the absence of a completed trial transcript being filed with the court was behind the delay.
"The sole basis of Mr. Hatmaker's motion is something General Effler said at trial," Stanifer said explaining why a continuance was needed.
Criminal Court Judge Shayne Sexton granted the delay.
Within Hatmaker's motion, which was filed in July, he says his client should be granted a new trial and a new sentence.
Regarding the trial, Hatmaker alleged that during the cross examination of a police detective, Eighth Judicial District Attorney General Jared Effler "made an objection and voiced grounds" that basically moved the burden of proof from prosecutors to Elliot. When this happened, it placed Elliot in a position of needing to prove her innocence instead of the state proving her guilt.
Hatmaker's motion has a second layer of argument in it. Not only does he ask for a new trial for Elliot but for a new sentence.
Following the jury's verdict, Elliot was sentenced to a four year jail sentence. Hatmaker is crying foul on Elliot's punishment.
The court made a mistake when it passed that sentence, according to the motion. There was not a reason to deny Elliot probation or split confinement on the conviction, Hatmaker penned in the one-page motion.
Currently, Elliot remains out on bond, according to the Tennessee Felony Offender database.
(09/30/2015 - 6:00 AM)
Prosecutors balk at plea in Murray case
By Susan Sharp
Lowell Murray might just be running out of luck.
The man who has racked up 70 arrests in the last 17 years appeared in criminal court Monday for arraignment on his latest slew of charges, which include his third DUI and two theft charges.
When it came time to discuss Murray's latest escapades, prosecutors made it clear a plea was not on the table.
Lowell Murray has been arrested 70 times. That number of arrests does not count how many times he was arrested prior to the county going to a computer record keeping system. (PHOTO COURTESY OF THE CAMPBELL COUNTY SHERIFF'S DEPARTMENT)

"We do not intend to make an offer in this matter," said Assistant District Attorney General Watson as he noted Murray's "extensive criminal history." Telling Criminal Court Judge Shayne Sexton the state instead wanted to try Murray on the charges, Watson was met with an argument from Murray's appointed attorney Dale Potter.

"I am not sure that is in the best interest of everybody," Potter said of the idea that a trial was in order. As the attorneys bantered about his legal predicament, Murray stood silently beside Potter, seemingly unaware that his legal fate was in limbo.

Potter continued his dispute with Watson about setting the case for trial before a plea discussion occurred, but Watson didn't budge.

With an impasse hanging in the air, Sexton gave the lawyers a reprieve setting Murray's case for Oct. 26, when a decision will be on trying the case or moving ahead with a plea.

Currently, Murray faces two counts of theft over $1000, DUI over .08, third offense DUI, simple possession of marijuana, driving on a revoked driver's license and possession of drug paraphernalia. .

If Murray is convicted, the third DUI could net him 120 days to 11 months, 29 days of jail time, according to state law. Along with this, Murray's license could be revoked for six to 10 years and he would not be allowed to request a restricted license. His consequences could further include a monetary fine of $1,100 to $10,000; his vehicle could be seized and Murray could be recommended for participation in an alcohol and drug treatment program.

The theft charges are Class D felonies, which could net Murray two to 12 years in prison, per count, if convicted and up to $5,000 in fines.

Murray's criminal history includes rape and domestic violence by assault. He also has been arrested 20 times for public intoxication, the jail report says. Murray remains housed in the county jail this morning.

(09/30/2015 - 6:00 AM)
The Pink PALS are at Freeman Park every day between 10am and 3pm selling a variety of items that will help people promote awareness of the disease, breast cancer, that one in eight women is diagnosed with annually. There's something in everyone's price range. Starting at $3 are key chains and breast cancer symbols. T-shirts are $10 to $12 and large pink bows are on sale for $10. (L-R) Virginia Miller, Margaret Miller, and Sheila Falls. (CHARLIE HUTSON PIX)
Planning Commission approves LUB site plan
By PETER SAWYER
La FOLLETTE—The Planning Commission approved the site plan for the La Follette Utilities Board to tear down an old block plant at the Loby Blocks Plant. LUB intends to build a garage with three bays on the site.
(09/29/2015 - 6:00 AM)
Pictures from Saturday's WLAF Musical Reunion
Zip codes: Fannon urges council not to stop seeking solution
By PETER SAWYER
La FOLLETTE—Monday night, Council member Bob Fannon urged the other officials to continue seeking to change the zip codes of LaFollette businesses with Jacksboro addresses.
Because 67 of the businesses in La Follette have a 37757 zip code, the state of Tennessee is sending their sales tax revenue to Jacksboro.
This issue has caused La Follette to lose about $10 million in revenue since 1994, according to Fannon.
The council has sought to change all zip codes within La Follette's city limits to 37766, but this was met with resistance from the United States Postal Service.
Helen A. Nicholas, an attorney for the USPS, sent a letter to Jeffries, saying zip codes are federal jurisdiction.
At a meeting arranged by Sen. Lamar Alexander, post office officials explained why La Follette couldn't change postal codes.
"Get a hold of Donald Trump," Council member Hansford Hatmaker joked.
During a conference call, USPS officials told Codes Enforcement Officer Stan Foust, Mayor Mike Stanfield and Jeffries La Follette could not change zip codes, and if they did not like it, the post office could change more La Follette zip codes, according to Fannon and Foust.
The state will not provide information about lost revenue beyond 12 months, Jeffries said. He suggested sending Situs reports periodically.
"We just need to stay on top of it," Stanfield said.
Fannon does not believe the city can stay on top of it, but instead wants to resolve the issue with the post office.
"Let's not bring this to a close,"Fannon said.
He urged his fellow council members to see what they could come up with by next month's workshop, suggesting a couple courses of action.
One of Fannon's suggestions was to proceed with changing the zip codes, which would bring a lawsuit from the USPS. This would allow the city to present its case in the courtroom, he said.
"We can't sue the post office," Fannon said. "We can force them to sue us. At least we get in front of a judge."
He also proposed suing Jacksboro.
That would bankrupt Jacksboro, Tammy Milner said from the crowd.
"They're doing alright," Fannon said.
After the meeting, Fannon said he didn't know if La Follette can sue Jacksboro, and that he doesn't have anything personal against his neighbour to the west. However, he said the members of the Jacksboro Mayor and Aldermen are receiving revenue from La Follette businesses and have to know.
Fannon also mentioned putting pressure on state politicians—such as Rep. Dennis Powers and Sen. Lamar Alexander—to help the city. Fannon feels state politicians aren't helping the city of La Follette with this particular matter.
(09/29/2015 - 6:00 AM)
Violators will be towed
Tammy Milner spoke to the council about neighbors who have been using her mother's driveway on South Tennessee Avenue to turn their vehicles around.
These motorists stay at a duplex that is rented from Warren Heatherly. They have been parking on city property for over 72 hours and have used disrespectful language.
"He's (Heatherly) using this for private parking for his building," Milner said. "He's supposed to provide parking for his building. I realize you all cannot control everything in this city. This is something you can control."
Council member Joe Bolinger said the area should not have been rezoned the way it was, and that he voted against it.
Bolinger was probably referring to a change from an R-1 residential area, which does not allow apartments, to an R-2 residential area, which does, Foust later explained.
"It would work fine if they would obey the rules," Hatmaker said.
Law requires a Duplex to provide four parking spaces, Foust said. Milner's neighbors live in a duplex with five parking spaces.
Foust recommended installing "No Parking" signs.
"You get somebody's attention if you tow their vehicle," he said.
If towing the cars does not work, Heatherly will be asked to come before the planning commission.
(09/29/2015 - 6:00 AM)
Saving Face
Distressed by what was said at a previous meeting, Carnival Chair for the Lyons Club Sue Vernick addressed the council.
Vernick said she received calls after the local media reported comments about a Carnival the Lyon's Club partnered with and held in the parking lot behind city hall.
Vernick was concerned because the comments were negative and she expressed a desire to clear the Lyon's Club's name.
Among the remarks she addressed were statements about damage to the parking lot and extra police protection. Vernick asked for documents describing the damage and the cost of the police protection. She also requested pictures.
She also addressed a comment that the Lyon's Club made a lot of money at the Carnival.
"All money we make goes back into the (community)," she said.
The reason the issue came up was because the city did not receive a $500 service fee for the carnival, Bolinger said.
City Attorney Reid Troutman told the Lyon's Club the fee was not necessary, Vernick said.
Council member Ann Thompson asked if the Carnival made money.
The Carnival, which unlike the Lyon's Club, is for profit, and made the majority of the money.
Thompson asked why the Carnival shouldn't pay the fee.
Bolinger pointed out that while the Lyon's Club is not a business, the Carnival is, and should pay the fee.
Fannon explained the council doesn't want to charge 501c3 non-profit organizations such as the Lyon's Club a fee for using the parking lot. However, businesses that make a profit should be subject to the fee.
Traffic Study to delay speed limit change
The council must put the brakes on enforcing a speed limit drop in downtown La Follette while the Tennessee Department of Transportation completes a traffic study. This will take about six to eight weeks, Public Works Department Head Jim Mullins said. However, TDOT gave no indication the city would not be able to follow through with the speed limit change.
(09/29/2015 - 6:00 AM)
Storm Water Sewer needed at Belle Meade
In order to accommodate two potential businesses, La Follette needs to install 708 feet of a storm water sewer.
Hatmaker asked Mullins if the Public Works Department could use its equipment to complete the task.
Doing so would require the full attention of the department, Mullins said.
Sometimes that is necessary, Hatmaker said.
Mullins would get a price on concrete pipe, he said.
(09/29/2015 - 6:00 AM)
In other business
at La Follette's workshop
<![if !supportLists]>· <![endif]>Jimmy Jeffries recognized City Clerk Joy Ellison for finishing her certification. She is the first certified city clerk La Follette has ever had, Jeffries said.
<![if !supportLists]>· <![endif]>Fannon suggested cross training Data Processing Manager Joy Beth Chapman.
<![if !supportLists]>· <![endif]>Jeffries announced Rep. Dennis Powers and his wife Tracy would be at the La Follette Public Library on Oct. 1 at 1:30 p.m. with their book "Little Kate—World Traveler."
(09/29/2015 - 6:00 AM)
And the 2015 Campbell County High Homecoming Queen is…Miss Haley Kramer. Haley's court includes attendants Freshman Courtney Adkins, Sophomore Chloe Pierce, Junior Bryce Dossett, and Senior Adrianna Stanley. (DAVID GRAHAM PIX)
Former Drug Task Force Director gets probation
Melvin Bayless must payback $20K
District Attorney Jared Effler announced today that he had requested the assistance of District Attorney General James B. Dunn in the investigation and subsequent prosecution of Melvin Bayless, former 8th Judicial District Drug Task Force Director, for Official Misconduct and Theft. "It is with great sadness that I make this announcement, but I want the people of the 8th Judicial District to know that the work of the 8th Judicial Drug Task Force has not been interrupted or curtailed and is still in place and protecting the citizens of Campbell, Claiborne, Fentress, Scott and Union Counties."
District Attorney General James B. Dunn stated, "I wish to thank the Tennessee Bureau of Investigation and the auditors with the State of Tennessee Office of the Comptroller for their assistance in this matter."
Melvin Bayless pleaded nolo contendere and was convicted of two (2) counts of Official Misconduct and one (1) count of Theft over $10,000 and he received an effective sentence of five (5) years with the Tennessee Department of Correction on supervised probation and is ordered to pay $21,872.91 in restitution to the 8th Judicial District Drug Task Force.
(09/28/2015 - 3:00PM)
LA Cruizers move big show to October 10
Rain washes out annual event
Maybe the weather will be perfect on Saturday, October 10. Because it sure wasn't last Saturday. Heavy morning rainfall washed out the annual LA Cruizers open car, truck, and motorcycle show.
The rain date is October 10 from 10AM to 3PM. That means there's more time for you to buy a $5 raffle ticket for your chance to win a 2001 Lincoln L-S. Cruizer members are selling tix now through the 3PM give-a-way on October 10.
(09/28/2015 - 6:00 AM - CHARLIE HUTSON PIX)
Island Invasion scheduled for Saturday
By Susan Sharp
On Saturday, the Campbell County Mayor's Office, Sheriff's Department, Litter Control Enforcement and TVA are banning together to clean up area boat launches.
Beginning at 10 am, volunteers will be dispersed from the Lonas Young Memorial Park to help in the effort.
Crews of volunteers will be working on the island across from the Young Park, while others will be guided to additional areas in the county such as the Well Springs Boat Ramp, Oak Grove Free Launch and the Ray Wilson Ramp.
Volunteers will work for around two hours to clean up the island across the lake.
(SUSAN SHARP PIX)
Glennis Monday, the county litter control officer, is hoping to see church groups and civic organizations take part on Saturday.
"We have done these clean ups before, and it just looks a whole lot better when we get done," Monday said.
The participants who want to go for a quick boat ride can stay at the Demory Park. Monday has two boats that will ferry volunteers from the launch over to the island that covers around a square mile. In anticipation of the cleanup, Monday has already surveyed the island. He said that while there is work to be done, he is sure there is nothing dangerous on the island so it would be a good opportunity to bring younger children to that zone. "We want to get kids involved," he said.
Saturday morning is also a prime service opportunity for students who need to gain community service hours.
Last year, several students taking part in the TnPromise program earned a portion of their hours in the cleanup.
"I would love to see every one of those kids in the TnPromise come out and help," Monday said. "I will help them log and enter their hours."
Eventually, Monday hopes to see a campsite and trail on the island across from the Demory Park.
"I would love to see an archway bridge over the lake to the island," Monday said.
Anyone wanting to take part can show up at the Lonas Young Memorial Park around 9:45am on Saturday or call the county mayor's office at 562-2526.
Monday said the work will begin at 10 am and end around noon, when the pizza will be delivered. There will also be t-shirts for those who take part.
(09/28/2015 - 6:00 AM)
Cougars visit Farragut on Friday at 7:30 PM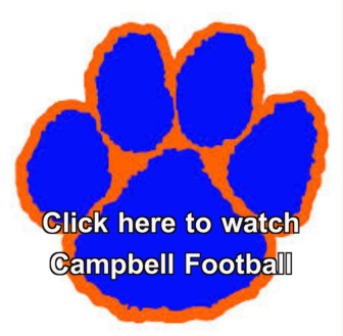 Jellico at Midway Friday at 7:30 p.m.
Time to paint the town pink
As October begins, many people will be waiting to see the return of the fall leaves, but, among the vibrant reds, yellows and oranges, another color will be on display. Pink.
October is national Breast Cancer Awareness month and the ladies of the Pink PALS breast cancer support group are determined to paint the town pink.
From t-shirts to bandanas to bows, the group plans to ensure the town is covered.
Beginning Monday the PALS will be in Freeman Park every day between 10am and 3pm selling a variety of items that will help people promote awareness of the disease that one in eight women is diagnosed with annually.
Shelia Falls, the organizer of the Pink PALS, said there is another purpose for the month and the items.
"We want women to remember in October the importance of this month and it just might trigger them to remember to get their mammogram," Falls said.
Falls, herself a breast cancer survivor, emphasized that as with many other disease, early detection is the key.
"Finding it early gives us the opportunity to live longer and be with our families, to do the things we want to do," she said.
When the pink tent goes up Monday, Falls said there will be something in everyone's price range. Starting at $3 will be key chains and breast cancer symbols. T-shirts will be sold for $10 to $12 and large pink bows will be on sale for $10.
On Saturday, Oct. 3, those who bought t-shirts and bandanas will have a special place to wear them.
That morning is the first of its kind walk.
"We are having the first breast cancer awareness walk," Falls said.
At 8 am, registration will begin for the two mile walk. With a $5 registration fee, Falls said the walk was a bargain.
"We already have three churches who have registered as a team," she said.
People are encouraged to wear pink during the walk.
The course will begin at the registration point, Freeman Park, and travel to the county annex at Cumberland Avenue, back to Badcock Furniture at 13th Street and then return to Freeman Park.
Participants can either register on Oct. 3 or next week under the pink tent.
The Pink PALS Support Group meets the second Thursday of the month at First Baptist Church in La Follette at 7pm.
(09/25/2015 - 6:00 AM)
Goins graduates TBI Leadership Academy
One of only 12 statewide
Campbell County Sheriff's Office Captain Jeremy Goins was recognized as one of twelve law enforcement professionals in the state to graduate the TBI Leadership Academy Thursday at Nashville. Campbell County Sheriff Robbie Goins said, "We are thankful for the TBI and its decision to select one of our own professionals from this office as one of twelve law enforcement professionals from across the state. It's because of his hard work, dedication to his duties and responsibilities on behalf of the citizens of Campbell County, that he performs so wholeheartedly, as to why Captain Jeremy Goins was chosen from a broad field of dedicated law enforcement managers. We're proud of and thankful for Jeremy, his family and his dedication to duty he brings to work with him everyday. Today and everyday, we appreciate him."
Campbell County Sheriff's Department Captain Jeremy Goins
Founded in 2014, the selective two-week academy provides senior law enforcement managers from across Tennessee leadership training from world-renowned speakers on topics including crisis management, presentation skills, proactive leadership strategies, and diversity in law enforcement. The TBI offers the training at no cost to participants or their departments.
Goins (center) is pictured with several TBI officials
Speakers for the 2015 academy included Dr. Jack Enter, Retired Chief Robert White, Mimi Bliss, Dr. Macel Ely, Jack Harris, Dr. Larry Barton, and Shelby County Judge Gina Higgins.
Campbell County Sheriff's Department Captain Jeremy Goins with his son Will
"It is a great privilege for the TBI to provide the necessary tools to enhance leadership skills for law enforcement in the state of Tennessee," said TBI Director Mark Gwyn. "I feel strongly that the success of any agency is dependent upon strong leadership."
(09/25/2015 - 6:00 AM)
Grants geared to keep Campbell County roads safer
Yager announces dollars coming to local law enforcement
State Senator Ken Yager (R-Kingston) said Thursday that he has been informed that ­­four Hi­­­ghway Safety Grants have been awarded to law enforcement agencies in Campbell County. The grants will be awarded to promote public safety on Tennessee roads and curb drunk driving.
"These awards are very important to our local law enforcement agencies," said Sen. Yager. "They will be put to good use in keeping our roads safer."
The grants include:
<![if !supportLists]>· <![endif]>$25,384 to the Campbell County Sheriff's Department for the Campbell County Alcohol Enforcement Program; and
<![if !supportLists]>· <![endif]>$5,000 each to the Jacksboro, Jellico and LaFollette Police Departments for High Visibility Enforcement;
Yager said the awards will be disbursed by the Governor's Highway Safety Office (GHSO). The grants are provided to agencies that successfully applied for funding based on problem and statistical need. Applications were reviewed and scored by the GHSO and external highway safety advocates.
"The funds are essential in helping us curb drunk driving," added Senator Yager. "The grants should have a great impact in reducing the number of alcohol-related crashes."
(09/25/2015 - 6:00 AM)
Armed suspect comes to town and quickly leaves
An armed man with a child in his vehicle made a quick trip through Campbell County this morning.
Just before 9:00 a.m. this morning, Knox County authorities contacted the Campbell County Sheriff's Department alerting them that a Blue Nissan Titan truck was in the county and there was a possible hostage.
"They (Knox County) had gotten a ping on the guy's cell phone that he was up here," said CCSD Capt. John Long.
The CCSD began searching for the vehicle. Long said before they could locate him, Knox County officials called again letting local police know the suspect's "phone had pinged again near the 134 exit headed south," Long said.
"It appears he drove all the way here and then doubled back to Knox County," Long said.
The yet to be named man was later apprehended by Knox County and the Tennessee Highway Patrol.
(09/24/2015 - 2:00 PM)
Sheriff announces fall crackdown on drugged and drunk driving
Fall Law Enforcement Initiative; focuses on fatality prevention & teen protection
Starting today, by the order of Campbell County Sheriff Robbie K. Goins, deputies are working overtime and will be visible, in full force, on Campbell County roadways, in Campbell County neighborhoods, and along Campbell County streets, in an attempt to prevent fatalities, protect teen drivers by enforcement and education and the immediate arrest of drugged or drunk drivers. Sheriff Goins has ordered his staff to quickly mobilize the "Sheriff's DUI Task Force," because he says "that's what our citizens deserve and demand." "Fall, football, homecomings, and the new spirit of a season is the perfect storm of a time for tragedy and mistakes by folks who could make that deadly split second decision that could cost your family member their life. We have to take steps and preventative measures to make sure we live up to our responsibility as law enforcement officers and work day and night to ensure we do everything in our power to save someone's life, any life and every life we can." said Sheriff Robbie K. Goins.
(09/24/2015 - 6:00 AM)
Pumpkin spice doughnuts are back
"Back by popular demand" is how Mike McDonough explains the early appearance of the pumpkin spice doughnuts now at Ralph's Doughnuts in La Follette. The tasty treat was introduced last year and quickly became a local favorite.
Usually available only in October, November and December, customers began asking for it a few weeks ago. The number of requests prompted Ralph's to start early production of the autumn favorite.
(SUSAN SHARP PIX)
Correction
It has been brought to our attention that the story on Monday night's county commission meeting contained an error in reporting the number of committee assignments given to each commissioner.
In tabulating the numbers, we failed to include the Budget & Finance Committee, which automatically includes every member of the commission.
Instead of two committees, Scott Stanfield actually sits on three. Cliff Jennings and Forster Baird serve on four, instead of the three stated in the news article while Rusty Orick was assigned to serve on twelve different committees.
The majority of the commissioners were assigned to serve on between four and seven committees, but counting Budget & Finance will actually serve on five to eight committees.
Some of these advisory committees, such as delinquent tax, waterline extension and cable TV, seldom meet unless an issue comes up involving one of those subjects. Others, such as environmental services, insurance & personnel and building & grounds are more active while the beer board, FMS and budget & finance committee must meet on a regular monthly basis.
(09/22/2015 - 1:30 PM)
Commission chooses new 'pro-Marlow' members to serve on FMS Committee
The Campbell County Commission held another marathon meeting Monday night, but this time the subject wasn't taxes, budgets or even a request for donation of a county-owned building to a group seeking to build a housing project for homeless veterans. That discussion was postponed until the next night.
Instead the commission spent most of the evening making committee assignments after rejecting last year's method of allowing Mayor E. L. Morton to assign committee memberships subject to a vote of approval.
Rusty Orick started the process off by pointing out that several committees had more than five members and during the past year had failed to attract a quorum for scheduled meetings. Orick suggested that the commissioners from each district decide who would represent their district on each committee and that non-statutory committees consist of only five members with one from each district.
County Attorney Joe Coker pointed out that the commission could adopt any method they wished for the non-statutory advisory committees, but cautioned them to have their discussions in public to avoid violating the open meetings law.
Orick's reward (punishment) for suggesting the lengthy process was to be nominated to serve on eleven different committees, by far the most of any other commissioner. Most members of the commission were elected to serve on from four to seven of the 19 committees, while Scott Stanfield declined to be re-nominated for several of his former committee assignments and ended up serving only on two. Cliff Jennings and Jellico Mayor Forster Baird, both often failing to attend committee meetings during the past year, each drew only three committee assignments.
The most contentious vote came when it was time to vote on nominations to the Financial Management (FMS) Committee. The four commissioners who were on the committee last month when it voted to replace Finance Director Jeff Marlow were all removed.
Forster Baird made the motion to nominate a new slate of commissioners, stating that he felt every member of the commission should have an opportunity to serve on the important FMS Committee. He then nominated Johnny Bruce, Marie Ayers, Orick and Dewayne Kitts. All four had voted last month against the motion to replace Marlow. Ralph Davis, Whit Goins and Charles Baird, who had voted against retaining the Finance Director in July, would all lose their FMS seats.
Davis countered by nominating Scott Stanfield and Cliff Jennings, both also having voted to replace Marlow, but neither nomination made it to a vote as Baird's four nominees were all approved first. Bruce was elected by a vote of 9-6, Orick by 10-5 and Ayers and Kitts by 13-2.
The request from the Tennessee Coalition to End Homelessness for a donation of the county-owned building that houses the Veterans' Service Office and the La Follette office of the County Clerk was postponed until a recessed commission meeting at 6:00 p.m. tonight (Tuesday, Sept. 22), when the proposal can be discussed in detail without other agenda items interfering.
Several commissioners had questions and comments about the project anyway, Jennings asking why it is not a City of La Follette project since the proposed housing units would be inside the city. Morton pointed out that both La Follette and the county are being asked to partner in the project, providing all of the matching funds for a $250,000 grant from THDA to purchase the land. The non-profit coalition would then have to find another $1.9 million to construct a proposed veteran's center and 32 residential units.
"If it's not 100 percent for veterans, I'm against it," Davis observed, referring to earlier statements from TVCH representatives that some low-income or elderly residents might be approved for the units if enough veterans did not apply.
The commission also voted 13-2 to allow the Sanitation Department to begin charging commercial customers for brush brought into the Towe String Road facility. The cost to the county for accepting brush from commercial businesses that trim trees and remove brush totals around $17 a ton, the commission was told. This includes the cost of handling and incinerating the brush and the cost of hauling the remaining ash to the Scott County landfill.
The commission voted unanimously to begin charging commercial interests $17 per ton for brush disposal with the new charges going into effect on October 15.
Commissioners also suspended the rules to take up an item not on the agenda, to decide on a new temporary home for the Campbell County Ambulance Service station in Jellico.
Mayor Morton pointed out that the current unheated building being used for the ambulance station cannot be occupied when cold weather arrives. He suggested that the county has possession of a house on Douglas Lane that, with some repairs and renovations, could be used to house the Ambulance Service and possibly the Sheriff's Department satellite station.
The house has been in county ownership through delinquent property taxes since 2009, when it failed to attract a bid at the courthouse sale, possibly because potential buyers expected the structure to be redeemed by the previous owners.
The house was again offered for sale in June but the commission rejected the highest bid as being too low. Morton explained that some leakage in one bedroom indicates the structure might need a new or repaired roof, along with a closed carport to shelter the ambulance and a central heat & air unit.
"These improvements would add to the structure's value when we again place it on sale," Morton pointed out while adding that there is enough money already existing in the Ambulance Service capital budget to cover the improvements.
Jellico Mayor Forster Baird pointed out that the environmental survey and site preparation for city-owned property that is being considered for construction of a new ambulance station "will take at least six months."
Ayers then offered a motion to approve relocation of the ambulance station to the Douglas Lane site. The motion passed unanimously with Ralph Davis agreeing to inspect the house along with Ambulance Director Bruce Perkins and then seek estimates on the costs involved to get it ready for occupancy. (09/22/2015 - 6:00 AM)
Local medical group needs nurse
Opening at Cumberland Gap Medical
Cumberland Gap Medical in La Follette is in need of another nurse for its staff. CGM offers a fun, family friendly, professional atmosphere along with competitive pay. Interested nurses need to 423.201.9799.
(09/21/2015 - 6:00 AM)
Cougars visit Farragut on Friday at 7:30 PM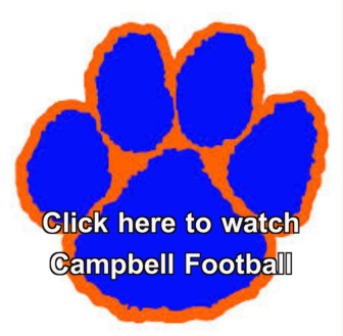 Jellico at Midway Friday at 7:30 p.m.
ATV ride is just weeks away
In just a few weeks, La Follette will offer a unique viewing of the area's fall colors.
On Oct. 10, the city will play host to the Big Creek ATV Fall Festival. The all-day event will offer food, live music, kid's activities, fireworks and three organized rides.
Beginning at 10:30 am, the downtown streets will be closed to accommodate the ATV traffic. Festival goers will be permitted to ride all day and there will be an ATV Corral set up for people to showcase the recreational vehicles people want to sell.
At 11 am, the planned rides will begin. The first trail will take riders to the elk view towering. The 20 mile ride is estimated to take around two and a half hours, promising to be the easiest course. Moving up the challenge scale in the second trail. Riders will travel across Walnut Mountain to the Top of the World. This 35 mile ride promises a "breath taking view."
The ride that will take the longest and offer the biggest challenge, is a 40 mile, five hour ride to the Short Mountain- Meadow Branch area.
Riders are also encouraged to find their own trails throughout the day.
When people are ready for a breather, they can return to the downtown area where multiple vendor tents, bounce houses and a climbing wall will be set up.
The event will run until 10 pm.
For more information about the Big Creek ATV Fall Festival, contact La Follette City Administrator Jimmy Jeffries at 423.562.4961 or Cindi Reynolds at the Campbell County Chamber of Commerce at cindi.reynolds@campbellcountychamber.org.
(09/18/2015 - 6:00 AM)
Heatherly seeks early warning system for Caryville
By PETER SAWYER
CARYVILLE—Alderwoman Vickie Heatherly suggested looking into an early warning system for the town of Caryville.
"With all the storms," Heatherly said. "We as a city do not have a (type of) warning system."
Heatherly described the delay in receiving messages from non-local warning systems, mentioning the possibility of a tornado.
There are some warning systems that send alerts to people's phones. However, Heatherly talked to Jacksboro Mayor Jack Cannon. Jacksboro's warning system uses horns. Heatherly talked about how people could be out mowing their lawns without their phones. She had also referenced the recent incident where many people lost cell phone reception.
"If we could get quotes," Heatherly said. "It'd be worth it to save one life."
She asked Fire Chief Eddie Hatmaker to gather more information.
Brown speaks to board about fair housing and CDBG grant
Gwen Brown, AICP Principal with Brown Pearman Russell, spoke to Caryville leaders last night about fair housing.
Brown began with a summary of Fair Housing Law—such as Title VI of the Civil Rights Act of 1964, which prohibits "exclusion from participation in, denial of benefits of, and discrimination under federally assisted programs on grounds of race, color or national origin."
"How do we as a community recognize discrimination?" Brown asked.
In answer to her own question, she gave several examples, including: refusing to rent or sell a home to someone based on race, color or national origin, saying housing is unavailable to people when it actually is and selectively showing apartments or homes to groups of people only in certain neighborhoods.
Brown also addressed impediments to fair housing.
Gwen Brown gives her presentation on fair housing to the Caryville Board of
Mayor and Aldermen.
Until 2013, each county prepared its own analysis of impediments to fair housing, but since then, the state handles this task, and has provided a study that is over 300 pages.
"There were some impediments to fair housing that were reported," Brown said, referring to the state report.
In the private sector, such impediments included failure to make reasonable modifications for people with disabilities. In the public sector, impediments included a lack of local fair housing ordinances or policies.
The state analysis included a list of actions and measurable objectives to fix each impediment.
"Are we in compliance with this?" asked Vice Mayor Glenn Smith, who was filling in for Mayor Chris Stanley as chairman.
Caryville's federal programs are in compliance, Brown said, but she hasn't looked at the ordinances.
Brown's presentation fulfilled a United Stated Department of Housing and Urban Development requirement that every project funded through a Community Development Block Grant involve a fair housing activity.
Caryville applied for a Community Development Block Grant in 2014 to improve roadway drainage in Park Place, East Maple Street and Bruce Gap Road.
Smith asked about the time frame for completing the project.
The project needs to be completed by 2017, Brown said.
"We have advertised that project (twice)," she said.
The first time there was one bid that wasn't competitive, the second time there were no bids.
"Decided we would wait," Brown said.
Several local contractors are currently busy with other contracts. Brown hopes when they finish they will look at this project more favorably. Brown said she would wait until October to talk about bidding again
Caryville seeking officers
The decision to hire an assistant police chief turned into a discussion about the need for more police officers.
One officer is leaving at the end of the month, Alderman Dewayne Gibson said. The word is another will be leaving after that.
"I don't think it (the job posting) should just be for an assistant," he said.
Police Officer Anthony Branam told the board the department is currently one police officer short but will soon be three short.
City Attorney Kathy Parrott advised the board not to advertise the position for assistant chief, but to post the position for a police officer and let the mayor and police chief bring a recommendation for an assistant chief before the board.
Smith asked if the board could take applications since the officer hadn't left his position yet.
The board knows the position will become available at the end of the month, Parrott said.
Board approves purchase of a Salt Spreader
The board approved purchasing an eight-foot salt spreader from Geiser Services for $5,401 for the Street Department.
Smith asked if the money was in the budget.
Street Department Head David Muse said the board would have to amend the budget.
Caryville Street Department seeking part-time employee
A resignation within Caryville's Street Department has left a part-time position open. Last night the board approved advertising for the open position.
"We are going to be needing somebody this winter pretty bad," Alderman Lloyd Lawson said.
The Board also:
<![if !supportLists]>· <![endif]>Approved spending $1,100 for tech support for the library's circulation.
<![if !supportLists]>· <![endif]>Approved the purchase of tires from White's Tires for $784.16 for the police department.
<![if !supportLists]>· <![endif]>Approved spending $933 to repair the street department's 2005 F550 at Harrell's Mobile Repair.
(09/15/2015 - 6:00 AM)
Commission asked to donate building for housing project for homeless vets
County commissioners spent over half of a three-hour workshop on Monday night asking questions and discussing a request to donate the county-owned Beck Building, housing the Campbell County Veterans' Office, to a non-profit group that is planning a low-cost housing project for homeless, disabled and low-income veterans.
John Cordell, representing the Tennessee Valley Coalition to End Homelessness, outlined the group's plans to build a 32-unit housing project on land formerly occupied by the Del Rio trailer park in LaFollette, which would also include a community center planned to house the offices of the Veterans' Service officer.
The new office would have the advantage of a large meeting room located on the ground floor. The current office contains a meeting room only on the second floor that is inaccessible to disabled veterans, Cordell pointed out.
TVCH plans to apply for a $250,000 matching grant from the Tennessee Housing Development Agency to acquire the five-acre tract from Lonnie Hatmaker and develop infrastructure for the site. The Coalition plans to use in-kind contributions from the City of La Follette and the county-owned building to represent the local $250,000 match.
Commissioners had a long list of questions about the proposal, including what would happen to the La Follette satellite office for the County Clerk that is presently housed in the Beck Building. Cordell said that the Clerk's office would continue to be located in the building if that is the wish of the county. TVCH would utilize the building as offices and a fitness center when the project is developed.
Other commissioners questioned whether the county would end up having to pay for the space in a building it now owns once the deed is transferred, while some suggested a revision clause needs to be in the deed in the event that the final stages of the project fail to materialize.
Once the $500,000 goal for land acquisition and infrastructure costs is reached, the completion of the community center and initial living units will cost another $1.9 million. The total cost for the project will be around $3,050,000. Cordell explained, with rent for each living unit ranging from $230 to $395 a month, according to size of the unit and income levels of tenants.
The goal is for veterans to save enough and receive job training that will enable them to eventually purchase the unit instead of paying rent, he added.
Rusty Orick pointed out that the county originally paid $312,000 for the Beck Building and it is currently appraised at $396,000. He asked if the county might be better served by pledging the $150,000 match from the undesignated fund balance and then selling the Beck Building to cover the pledge with the balance available for other purposes.
Cordell also said that in TVHC's service area, there are presently 481 veterans who are officially recognized as homeless. That area, however, is broad, including Knox, Blount and Anderson counties and ranging as far as Cocke County. A spot check of Campbell County identified at least 20 veterans who are considered homeless and several commissioners asked whether Campbell County veterans would receive priority over those from Knoxville and other counties.
County Attorney Joe Coker was asked to research several legal questions pertaining to the proposed transfer and the commission will again take up the discussion at their regular meeting next Monday.
Some commissioners complained about the short notice for a subject containing so many unanswered questions. Mayor E. L. Morton explained that the commitment and asking price for the land just became available. TVCH must meet a September 25 deadline for applying for the matching grant from THDA, leaving the commission with little time to debate the matter before they must make a decision.
Also on the agenda for the September 21 meeting will be a request from residents in the Duff and White Oak communities. Melinda Poore, representing the citizens who have been attending commission meetings to pursue road improvements, told the commission that residents plan to meet with Road Superintendent Ron Dilbeck this week to determine how much it will cost to pave the sections of Duff Road that are in most urgent need of repair.
"Mr. Dilbeck is doing all he can to help us, but we request that the county commission appropriate enough money from the special capital projects fund set aside for road paving to address our needs," Poore pointed out.
She added that Fifth District residents realize that there are other areas of the county that also desperately need road paving, but 'We feel that our area has contributed millions of dollars in coal severance tax to the county that has been used in other districts while traffic from coal and logging trucks has deteriorated our roads. We feel we deserve your support for our request."
The recently passed county budget included a special capital projects fund of over $500,000 that is planned to pay for paving projects over the next two years while being drawn down each year to cover expected decreases in state education funding.
The commission will also discuss a proposal from Morton and the Environmental Services Committee to impose a $17 per ton fee on brush disposal from commercial tree services and other commercial customers that haul brush to the Towe String Road facility. Morton explained that the cost to the county of handling and incinerating the brush and hauling the ash to a landfill is currently $16-17 per ton while the county handles around 150 tons each month, costing taxpayers over $28,000 a year. (09/15/2015 - 6:00 AM)
Cause of death still not known
Update on Siwinski death
The autopsy results of woman found dead on Friday evening are still pending.
Janie Siwinski, 56, was found unresponsive on the floor of a Jacksboro vapor shop that she owned with her husband Mike.
Foul play is not suspected in Siwinski's death, Jacksboro Police Chief Danny Chapman said earlier today.
An autopsy was ordered given her age and the absence of any outstanding medical issues, according to Chapman. Currently, there is no further information in the matter and Chapman was unsure when the medical examiner's office would have preliminary report that specified her cause of death.
Siwinski and her husband, Mike, were the co-publishers of the Christian-Journal newspaper.
(09/14/2015 - 1:30 PM)
Fresh new program set to teach children about substance abuse
Terry's Pharmacy leads the way with innovative approach
By Susan Sharp
An innovative new program is set to change the way school children learn about substance abuse.
Generation Rx will be introduced in Campbell County Schools within the next six weeks. Generation Rx, developed and funded in collaboration with The Ohio State University College of Pharmacy, the Cardinal Health Foundation and the APhA Foundation is an educational program that increases public awareness of prescription medication abuse and encourages health care providers, community leaders, parents, teens, and college students to actively work to prevent abuse, according to the program's website.
The program is designed to have an impact in two ways. The first is it teaches children the dangers of substance abuse from a practical standpoint in that the presentations are taught by pharmacy school students from South College of Knoxville. The other impact is on the pharmacy students- it allows them to gain real world experience in giving the presentations they are later graded on. The fourth year pharmacy students take part in Generation Rx as part of their clinical rotations, Phyllis Clingner of Community Health of East Tennessee (CHET) said.
Generation Rx, an early drug prevention program, is making its way to Campbell County thanks to Raewyn Snodderly. Snodderly, a La Follette pharmacist with Terry's Pharmacy, was approached by the South College Pharmacy School Dean recently. Snodderly then approached the Campbell County Anti- Drug Coalition who in turn pitched the idea to CHET, who gave its endorsement.
With everyone on board, it was time to contact the Campbell County Board of Education, who gave its approval last week.
At this point, the next step will be to establish a pilot program.
Clinger said the creation of the program locally will be "slow" with the pilot program being allowed several months to refine the curriculum.
According to Clingner, it appears Generation Rx will begin with the LEAP afterschool program offered in the county's elementary school. The expectation is that Generation Rx will eventually make its way into all of the county's elementary schools with fourth, fifth and sixth graders reaping most of the benefits from the course.
Once the program gains footing, then the pharmacy students could be in the schools as many as five days a week, given this is part of their clinical rotations, Clingner said.
"The sky is the limit," Clingner said.
(09/14/2015 - 6:00 AM)
BREAKING NEWS
Husband finds wife body at family business
By Susan Sharp
A Jacksboro woman has been found dead at a family owned business.
Janie Siwinski, one of the two publishers of the Christian Journal Leader, was found by her husband Mike, on Friday evening, according to Jacksboro Police Chief Danny Chapman.
Janie Siwinski's body was discovered around 7:30 pm at the vapor shop owned by the couple on Main Street in Jacksboro, Chapman said.
Chapman declined further comment on the case but did say an autopsy was being performed.
(9/12/15 6:15pm)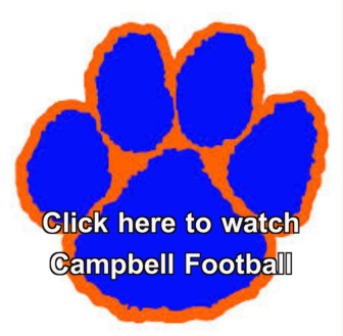 Drama nothing new for Savage
Once would-be bridge jumper claims bear attack
Michael Savage seems to crave the spotlight.
On Friday, the man, who is no stranger drama, had yet another theatrical life event.
Savage claimed he was attacked by a bear.
WLAF's Susan Sharp wrote on Friday that the 27-year old Savage, of La Follette, called 911 early that morning with allegations he had been attacked by an animal with "dark coarse hair."
File photo of Michael Savage courtesy of the Campbell County Sheriff's Department
Savage said he was walking home at 6 am from the Demory community when the alleged animal attack took place. He then walked nearly three miles to his West Chestnut Street home in La Follette where he called for help.
Savage's injuries included "claw marks and puncture wounds," Matthew Cameron, Tennessee Wildlife Resource Agency information specialist said at the noon press conference on Friday.
However, since Friday, TWRA has said there is no evidence to corroborate Savage's story.
This is the same Michael Savage who forced traffic to be slowed and diverted on America's busiest interstate almost two-years ago. On the morning of January 12, 2014, Savage sat on the south side railing of the Exit 134 south bridge that spans I-75 at Caryville. He was threatening to jump. It took officers less than half-an-hour to eventually wrestle Savage from the concrete barrier. No one was injured in Savage's escapade.
Savage, however, was taken to the LaFollette Medical Center for evaluation and a warrant was issued for him. (09/09/2015 – 3:30 PM)
School board votes to give one-time $500 bonus to classified employees
Orick returns as chairman; Bane is vice-chairman
The Campbell County Board of Education, having been denied additional funding from the county commission to provide raises for non-certified employees, voted unanimously Tuesday night to give a one-time bonus of $500 to maintenance workers, office employees, cooks and all other classified personnel.
After Johnny Byrge offered the motion on the bonus, Finance Director Jeff Marlow asked for clarification on whether part-time employees would receive the full $500 bonus or a pro-rated fraction of that bonus.
"I believe everyone should receive the same bonus," Byrge replied. He also included cafeteria cooks in his motion even though they were able to receive a two percent raise through federal funds in the current school budget.
All nine board members present supported the bonus, which will be paid from the school system's undesignated fund balance.
The board also heard two proposals for drug awareness programs in the schools. Representatives of Community Health of East Tennessee (CHET) and Terry's Pharmacy announced that they plan to offer a free after-school pilot program using pharmaceutical students to educate children about the dangers of drug abuse.
The program will start in elementary schools, the board was told, because recovery court statistics indicate that many drug dependent adults start using drugs around age 10.
Paul Sweat also offered to provide a puppet theater presentation in schools that carries an anti-meth message. Chairman Mike Orick promised to "run this by our board attorney and if everything is OK, start right away."
Orick was elected to another term as board chairman on a unanimous vote after he was the only person nominated for the chair. Clint Bane was nominated to serve as vice chairman by Byrge and Orick then nominated Jellico representative Crystal Creekmore for a second term as vice chairman. After Creekmore failed to gain enough votes for election, Bane was approved for the post by a vote of 7-1 with Orick abstaining.
The board also voted unanimously to approve Faye Heatherly's candidacy for vice president of the Tennessee School Board Association. Heatherly has served for most of her tenure on the school board as Campbell County's representative to the statewide association.
Before adjourning, the board also discussed some changes in the schedules for SRO officers because two officers have left and replacements will need to attend police academy before assuming duties. For the time being, Elk Valley and Jellico Elementary will share an officer's time until a new officer can be hired and trained for the job.
Elk Valley is also facing a significant period without use of a gym, the board learned, as the gym floor at the school is too weak to be used safely. Money has been donated by the Baird family to repair the gym and make other improvements at the school, but the bidding process and actual work of replacing the floor after a bid is approved could take up to 90 days before it is completed. (09/09/2015 - 6:00 AM)
County, private ambulance service move to settle feud, work together
A years-long feud between the Campbell County Ambulance Service and the privately operated Vital Care Ambulance Service may soon be a thing of the past, following a recommendation from Mayor E. L. Morton and the county commission's EMS Committee to allow the two services to share employees.
Morton told committee members Tuesday night that he is prepared to adopt a policy that would allow the county service to use Vital Care personnel on a part time basis and to reverse a policy that forbade county EMTs from working part time for the private competitor.
"This makes good fiscal sense in that we're looking at $40,000 to $60,000 in overtime pay this year. Using off-duty Vital Care personnel as part time employees will save the county money," Morton pointed out.
He added that most county EMTS work for other services in neighboring counties on a part-time basis to make ends meet. "If they can work instead for a service here in Campbell County, it will save them travel and keep the money at home. It's a win-win," Morton said.
Ambulance Director Bruce Perkins added, "Both services need to work together. We're both here to save lives."
Morton added that a lawsuit filed by Vital Care operator John Bond against the county is still in the court system but hopefully can be resolved and dismissed if the two ambulance services can establish a good working relationship. The lawsuit was filed when the county under previous leadership blocked city E-911 systems from calling Vital Care for emergencies.
(09/09/2015 - 6:00 AM)
Bear story not panning out
Victim goes shopping
While authorities continued to investigate an alleged bear attack, the victim went shopping and later gave a television interview.
Michael Savage, 27, of La Follette, called 911 on Friday morning claiming he had been attacked by an animal with "dark coarse hair."
Savage said he was walking home at 6 am from the Demory community when the animal attack took place. He then walked nearly three miles to his West Chestnut home where he called for help.
His allegations prompted the Tennessee Wildlife Resource Agency (TWRA) and the Campbell County Sheriff's Department to launch an investigation as well as urge citizens to be alert for wild animals.
Savage's injuries included "claw marks and puncture wounds," Matthew Cameron, Tennessee Wildlife Resource Agency information specialist said at the noon press conference on Friday.
However, since Friday, TWRA has said there is no evidence to corroborate Savage's story. Furthermore, Savage was spotted at an area Walmart later that day, in a hospital gown, where his picture was taken and quickly spread on social media.
On Monday, Savage was interviewed by a Knoxville television station where he asserted that his injuries were not self- inflicted.
The CCSD is considering this case an ongoing investigation.
(09/08/2015 - 6:00 AM)
Authorities investigate alleged bear attack
By Susan Sharp
While a Campbell County man is alleging that "an animal with coarse dark hair" attacked him in the early hours of this morning, authorities are working to confirm the exact nature of the attack.
At a noon press conference held at the Lonas Young Memorial Park, Matthew Cameron, Tennessee Wildlife Resource Agency information specialist, Campbell County Sheriff Robbie Goins and County Mayor EL Morton assured the community there was little need for concern of other attacks at this juncture.
"Public safety is our number one concern," Cameron said.
(Left to right) Campbell County Sheriff Robbie Goins, Matthew Cameron, Tennessee Wildlife Resource Agency information specialist and County Mayor EL Morton assured area citizens at a press conference there is no cause for alarm after a man reported a bear attack early Friday.

Michael Savage claims he was walking home from a friend's home in the Demory community around 6 am when he was attacked by the yet to be identified animal. Despite his injuries, Savage was able to walk nearly three miles to his West Chestnut Street home where he called for help, it was learned at the press conference.

When emergency responders arrived, they saw Savage had what authorities deemed "pretty substantial" injuries. According to Cameron, these injuries included "claw marks and puncture wounds." Savage was taken to the local emergency room and then transferred to UT Hospital. His exact condition is not known at this time.

TWRA has sent pictures of Savage's wounds to "bear experts in the western U.S." and hope to have their input later today.

Cameron said TWRA could not confirm or rule out it was a bear, so until it can definitively know, the agency will "treat this like a bear attack." This includes having TWRA agents comb the area where Savage claims he was assaulted by the bear and putting bear traps out.

In the event a bear is captured, Cameron said it will be tested to see if it is the perpetrator. If so, it will be euthanized.

Morton said he was allowing TWRA to take the lead in this investigation because this is their area of expertise. He did note that citizens should not be overly alarmed but they should take precautions such not leaving food out for animals to find. He also reassured citizens that the park is safe and encouraged them to use it over the holiday weekend.

Goins said he will have extra patrols in the area until the investigation is completed. In the event people have concerns about wildlife attacks, the sheriff said to call 911.

(09/04/2015 - 1:30 PM)

Campbell County man attacked by bear? Wildcat?

Press conference at noon at Young Park

Officials with the Campbell County Sheriff's Department say it appears a man was attacked by a wild animal of some type and, as a result, was taken to the hospital. It's believed the man, 27-year old Michael Savage, was attacked in the area of Young Park in the pre-dawn hours of this morning close to 6:00 a.m. Sheriff Robbie Goins calls Savage's wounds "severe and significant injuries " and pleads for citizens in that area to be aware and extremely cautious for the presence of a bear in that area. Tennessee Wildlife Resources Agency was immediately notified of the incident and has responded accordingly with officers and an open investigation. WLAF's Susan Sharp is working this developing story and will have more information as the day moves along. The TWRA is leading the investigation, and is holding a press conference at for noon today at Young Park.

(09/04/2015 - 10:45 AM)

City council agreed to reduce speed limit on 25W as it crosses downtown

By PETER SAWYER

La FOLLETTE—The La Follette City Council voted to reduce the speed limit to 30 miles per hour on 25W as it crosses the downtown area.

The affected area will begin at 9th Street and end at Walter's Funeral Home.

"We've had problems with people flying through there," Mayor Mike Stanfield said. "Especially those big trucks."

Stanfield said he spoke to Jellico Police Chief Chris Anderson about borrowing an electric sign that makes drivers aware of their current speed in relation to the speed limit.

The council's action will take affect when signage is complete, but Stanfield hopes to use Jellico's sign before the speed limit is enforced in order to give citizens warning.

"I don't want to see anyone get a ticket," Stanfield said.

Council delays responding to letter from USPS

The council decided to delay its quest to change the zip codes of La Follette businesses. In certain cases businesses—such as Po-Hos, Charlie's Pizza and the Shepherd's Home Thrift Store—are located within La Follette, but are assigned a Jacksboro zip code. The tax revenue from these businesses has been going to Jacksboro instead of La Follette.

The La Follette City Council has sought to stop this by changing such businesses' zip codes from 37757 to 37766. However, a letter from the law department of the United States Postal Service warned that such an action is a "prohibited intrusion by local government on the Postal Service's federally authorized activities."

The council decided to wait another month to respond to this letter in order to receive counsel from City Attorney Reid Troutman.

The city leaders had also filed a Situs report in order to recoup lost revenue. Stanfield told the council Rachel Hall from the Tennessee Financial Control Division found $31,415 had gone to Jacksboro that should have gone to La Follette. This money will come back to the city of La Follette.

Council spends $6,500 towards Downtown Revitalization

After expressing concerns, the council agreed to pay McGill and Associates $6,500 for a cost estimate for the Downtown Revitalization Plan.

For about two years, the City of La Follette has been planning to restore downtown. From streets that aren't pedestrian friendly to a lack of entertainment, the Downtown Revitalization Plan is intended to solve many problems in La Follette.

Once McGill and Associates completes the cost estimate, the city should be ready to begin, Stanfield said.

However, city leaders were concerned about money and the Tennessee Department of Transportation when they questioned McGill and Associates Project Manager Quentin Craig.

McGill and Associates has already received $27,000 from the city, council member Anne Thompson said. She didn't know if she wanted to pay more.

Council member Joe Bolinger said $27,000 was reasonable for the work McGill and Associates has completed. He pointed out McGill and Associates is an engineering firm that has made multiple trips to LaFollette, and the $27,000 fee also included an extension of the Cumberland Trail.

Thompson asked where the $6,500 would come from.

Stanfield said it would come from the fund balance.

City Administrator Jimmy Jeffries reminded the council it could use leftover STP money to help pay the $6,500.

Public Works Department Head Jim Mullins expressed trepidation the project would incur disapproval from TDOT. Because 25W is a federal highway, nothing can be done that restricts traffic.

Changes that come from the Downtown Revitalization Plan won't restrict traffic, Stanfield said.

The plan originally called for angled parking on portions of 25W, Jeffries said. That is no longer part of the plan.

Jeffries asked if the cost estimate would increase La Follette's likelihood to receive a grant.

Craig said it showed La Follette had a plan.

Council finds fault with waiving $500 fee for use of City Hall parking lot

The council sent an ordinance involving carnivals associated with 501-c3 non-profit organizations back to the drawing board.

During a public forum before the meeting, Bolinger said he didn't agree with a portion of the ordinance that would waive a $500 fee to the city for using City Hall's parking lot.

"They make big money out there," Bolinger said.

People who use the parking lot also receive police protection and make a mess, Bolinger said.

Thompson agreed with Bolinger.

The council had increased the fee from $250 to $500 to finance raises for city employees, Stanfield said.

Council donated $2,000 to Food Life Services

The council approved donating $2,000 to Food Life Services.

"They're in dire need of a fork truck pallet," Stanfield said.

Food Life Services had also donated property on the corner of East 4th Street and East Hemlock Street to the city.

"Didn't they buy it from you?" Council member Hansford Hatmaker asked Parks and Recreation Department Head Johnny Byrge. "Didn't they give you $40,000?"

Byrge said they did.

Hatmaker made a motion to donate $2,000 to FLS.

"I really appreciate you making that motion," Stanfield said.

Most of the people at FLS are elderly and they don't get many volunteers, he said.

Bolinger told Hatmaker he should probably amend his motion to say from where the money would come.

Hatmaker said the fund balance was probably the only place from where the money could come.

Library building account changed to special projects account

The council approved changing the name of the library building account to the special projects account.

The council originally opened the library building account with money from the flea market. Its purpose was to fund construction on the library building. After the library was complete, the account remained open. The council decided to rename the account and use it on various projects, like the amphitheatre.

Council postpones decision about paying utilities at old post office

The council postponed making a decision about a request from the Campbell County Historical Society to continue paying utilities. Thompson said she wanted to take time to look into the cost.

The CCHS had been using the old post office for seven months and will begin displays and exhibitions in October.

The council also approved:

<![if !supportLists]> · <![endif]> Declaring a house on East Prospect surplus and auctioning it with a starting bid of $30,000. Money made from this house will go into the Special Projects account.

<![if !supportLists]> · <![endif]> Adding Barbara Wilson to signature line on checks.

<![if !supportLists]> · <![endif]> Adding Jeffries to the city credit card.

<![if !supportLists]> · <![endif]> Hiring Amie Anderson as a full time dispatcher with a $22,540 salary

<![if !supportLists]> · <![endif]> Promoting La Follette Police Officer Robert Foxx to Sergeant with a $1,500 salary increase.

<![if !supportLists]> · <![endif]> Donating old bunker gear.

<![if !supportLists]> · <![endif]> Declaring four fire trucks as surplus property.

<![if !supportLists]> · <![endif]> Spending $600 on equipment for a first responder truck for the fire department.

<![if !supportLists]> · <![endif]> Spending $2,500 on training for fire fighters.

<![if !supportLists]> · <![endif]> Approved the only bid for an All Terrain Vehicle for the Police Department. The $12,000 bid came from Tommy's Motor Sports and was less than the appropriated $17,000. The money to pay for the ATV will come from the Drug Fund.

(09/021/2015 – 6:00 AM)

Pulling Rank: USPS says zip codes is a federal matter

La Follette meets in workshop session

By PETER SAWYER

La FOLLETTE—While city leaders seek to regain tax money by changing zip codes, the United States Postal Service may stand in the way.

Because some La Follette businesses have a 37757 zip code, the state of Tennessee is sending their sales tax revenue to Jacksboro.

Therefore the city council is seeking to change all zip codes within La Follette's city limits to 37766.

However, Helen A. Nicholas, an attorney for the United States Postal Service said in a letter to City Administrator Jimmy Jeffries, that zip codes are federal jurisdiction.

"From a legal perspective, LaFollette's attempt to change zip codes is a prohibited intrusion by local government on the Postal Service's federally authorized activities," Nicholas said. "Moreover, many courts including the United States Supreme Court pre-empts attempts by state and local governments to regulate or interfere with the activities of the Postal Service. In sum, neither state nor local government may restrict the Postal Service from carrying out its statutory mandate..."

La Follette officials have also filed a Situs report to recoup lost revenue.

If this effort is successful, $126,000 can be regained in six months, according to city recorder Joy Ellison.

Public building blocks private property

There were disagreements about what to do with a city building on North Massachusetts Avenue. The building currently blocks access to private property.

City Attorney Reid Troutman and Codes Enforcement Officer Stan Foust recommended the council vote to tear the building down.

Council member Hansford Hatmaker, agreed the building should be torn down.

"Go ahead and take our building down," Hatmaker said.

Hatmaker sat apart from the rest of the council at one of the side tables, in order to face "the people."

However, council member Bob Fannon expressed a desire to keep the building.

"It's a piece of property the city really needs," Fannon said. "We don't have any other place to grow."

Public Works Department Head Jim Mullins reminded the council about getting an appraisal of the private property that is being blocked by the city building.

"I thought that's what y'all agreed on at the meeting," he said. "I thought y'all agreed to have an appraisal done. Even if you reach an agreement, before you can legally buy it, you have to have a certified appraisal."

Fannon suggested getting the appraisal.

Food Life Services

Food Life Services donated property on East 4th Street and East Hemlock Street to the City of La Follette. Mayor Mike Stanfield suggested each council member donate $200 out of their discretionary funds to help FLS pay for a pallet jack.

Hatmaker suggested the council donate $2,000 to FLS.

City Finance Director Terry Sweat said there isn't $2,000 in the budget, and the council would have to take it out of the city's fund balance.

Jeffries added the donation to the agenda and the council will decide tomorrow at its monthly meeting.

"They (Food Life Services) do a lot of good for people," Stanfield said.

Campbell County Historical Society

Jo Anne Myers spoke to the council about the Campbell County Historical Society. The CCHS has been using the old La Follette Post Office building for seven months and will begin exhibitions and displays in October.

Myers asked the council to pay for the utilities for the building.

(09/01/2015 - 6:00 AM)

Supreme court rules in Young's case

By Susan Sharp

David G. Young vs. The City of LaFollette has thrashed about in a variety of courts for more than six years. Its latest stop was the state supreme court, which on Thursday issued a pivotal ruling that will send the case back to the Campbell County Circuit Court.

Young began his legal battle with the city in 2009 after he had been employed there as the city administrator for nearly five years. The Supreme Court's opinion noted Young's tenure with the city was embroiled with "controversy and litigation" for the majority of his employment. The problems reached a critical point when the, then, city clerk, Lynda White, made allegations that Young had sexually harassed her.

This is where the deluge of legal paperwork began. During the last six years Young and the city have traded legal filings in courts on each level of the state judicial system. The case is so perplexing that Justice Cornelia Clark noted in her opinion that "the background facts surrounding the disagreement between the parties in the case are convoluted and difficult to decipher."

In an attempt to clear up some of the murkiness of the case, the supreme court looked at two issues in Young's case. The first revolved around the Governmental Tort Liability Act (GTLA) as it applies to the Tennessee Public Protection Act (TPPA) and claims against governmental entities. The TPPA says an employee can't be fired in relation for refusing to participate in or remain silent about illegal activities. Young has previously claimed that is why the city fired him. On this issue, the state supreme court said the TPPA was its own act and thus was set apart from any remedies that might be applied under the GTLA. For Young, this means he has no standing for filing a retaliatory discharge claim under the GTLA, as he did several years ago.

This led to the second issue for the state's highest court- since the TPPA is "an independent statutory scheme and not subject" the conditions of the GTLA, is Young entitled to a jury trial, as he has repeatedly requested?

His attorney David Dunaway has continually argued Young was entitled to one under the state constitution while attorneys for the city have naturally said he was not.

On this question, the Supreme Court made a decision acknowledging it was "counterintuitive." Clark penned, on behalf of the court, that TPPA claims in chancery court were entitled to a jury trial but TPPA claims filed in circuit court were not. All of Young's filings have occurred in circuit court, therefore, he is not entitled to a jury trial on his TPPA claim in circuit court.

Clark then sent the case back to the Campbell County Circuit Court while assessing the cost of the appeal to Young.

(08/31/2015 - 6:00 AM)

Updated Lady Cougar Soccer Schedule

Here's the updated 2015 Campbell Lady Cougar Soccer Schedule.

There is more financial aid available for students

Tennessee Achieves needs mentors

By Susan Sharp

Attending a two year school or vocational school continues to get financially easier in Tennessee.

Thanks to the Tennessee Achieves program, students who elect to attend one of these schools can do so without being left holding the financial bag.

"It is a last dollar scholarship," said Katherine Ayers, senior counselor at Campbell County High School. While most scholarships are based on grades and ACT scores, the Tennessee Achieves is strictly a need based allotment.

According to Ayers, if a student qualifies for 90 percent of their tuition through academic achievement, Tennessee Achieves will step in and pay the remaining 10 percent. It also will step in when a student hasn't received any academic scholarships and will pay the tuition for the student. The only thing the program will not cover is text books, she said.

However, a student must have signed up for the program and be meeting the eligibility guidelines in order to qualify.

Ayers is in the process of meeting with students to enroll them in the program.

Once the students are active in Tennessee Achieves, they must remain a full-time student, complete the FASA (the federal student aid forms) and complete eight hours of community service a year for a charitable organization.

The second tier of the program includes the students being assigned a mentor. "This is critical to the success of the program," Ayers said of the mentors.

Mentors are given a group of students who they guide through the college application process as they offer support along the way. The mentors usually meet with the students twice and then send them reminders via texts as deadlines approach. Ayers said the encouragement the mentors provide is especially valuable to first generation college and vocational students.

Ayers said she also needs mentors at the local level. Currently, she has 29 as opposed to last year's 52.

For those interested in being a mentor, they can apply through Tennessee Achieves at www.tnAchieves.org/mentor-application.

Tennessee Achieves began in Knoxville and by 2012 was a statewide program.

In its first year, there were 493 applicants. The class of 2015, saw 54,896 applications filed for financial assistance.

In Campbell County, the number of applicants has grown from 189, in 2012, to 386 in 2015.

"This program has been an incredible difference," Ayers said.

To enroll in the program students need to see Ayers at CCHS.

(08/24/2015 - 6:00 AM)

S